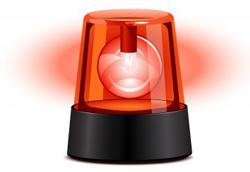 I'm off the J'Marcus Webb "hey maybe he could still be kind of good"wagon. He's terrible. He was beat badly all first half and then, while the Bears say he played better in the second half, they switched entirely to three step drops and short runs. Being able to block the John Shoop Offense is not what I desire from my left tackle. What has he done to deserve this many chances? Do you know he's responsible for 25 sacks on his own since he entered the starting lineup? There are teams who go entire seasons not allowing that many sacks, and J'Marcus has allowed that many by himself in just over a year and a half as a full-time starter. I'm done. Chris Williams may have less potential, but he can't be beaten his badly, this often.
The good news is the rest of the offenses issues seem like a matter of timing/rhythm that should correct itself. The receivers and Cutler will communicate better. Hopefully the drops (10 in the last 2 games is bad. Very bad) will stop, and hopefully Cutler will just fucking relax. I understand it's difficult with a pocket that prone to collapsing, but everything still rests on his shoulders. Settle down and just make some throws. Eventually Tice will realize what his team does best and, you know, do it. Hopefully they'll have it all together or close in a week, because they will need to actually score to beat Dallas. I think.
Of course, this is still an 11 win team based on the defense alone at this point, which could be the best we've seen since 2005 if they can get consistent pressure from the front four like this. They're not going to face weak offensive lines like they have every week, but the fact that they're putting up very big numbers is good. They faced plenty of shitty lines last year and still managed just 30 or so sacks. If they can dominate weak lines they can hopefully compete with good ones.
The secondary has been stellar as well. Other than the pick six, you haven't hear Conte or Wright's names at all, which, in the Tampa Two, means they're doing their jobs. Tim Jennings has been getting interceptions, the one thing he didn't do well before, DJ Moore is irritating people as usual both on and off the field, and Tillman/Hayden have both alternated between being banged up and playing really good, solid football. For what was probably the biggest question mark on the team other than the offensive line, these guys have answered the call spectacularly so far.
I think they'll beat Dallas. Tice slowly seems to be getting it, and Cutler has to get it together at some point. That defense can definitely shut down DeMarco Murray (cries for fantasy team now that CJ Spiller is hurt) and force Romo into some mistakes. The important thing is that someone shoots Tice if he thinks about leaving Webb alone on Ware for even one snap. ONE IS TOO MANY, MIKE, AND THAT DOESN'T MEAN LEAVE HIM ONE ON ONE WITH MICHAEL BUSH, EITHER. Gah.
I think Tice improved from week 2 to week 3. He ran more early and threw several short throws early. The issue is early the Bear WRs dropped every short and medium throw sent their way. Then, once they started catching everything, Cutler just started to skip passes to them or throw em way over their heads. I hear people are calling that Cutler overthrow to Hester in the endzone a Hester drop. Are they fucking nuts?
It was just a perfect storm. The line, receivers, and Jay all screwed up at the wrong times. If two of them were working, the other failed. The bright spot is clearly the run/dump-off game. Once Forte comes back they should be able to get 100 yard games out of him every game. And that's the damn way the Bears need to start every game. Run-pass-run-run-run-pass. Keep the pass rush at bay then open up the throwing game by starting with screens and Forte dump-offs. The Bears have a bigger, stronger, faster version of Ray Rice. Jesus, please use him when he gets back! After the defense is appropriately stuffing the box, just open it up and pass the shit out of the ball. And yeah, USE MATT SPAETH. THAT'S WHY HE'S THERE.
This is the Cowboy's bad week. On the other hand, the Bears and Cowboys have had almost identical weeks: Week 1; get big win, make everyone think you're going to dominate. Week 2; Lose horribly and make everyone question you. Week 3; Beat overmatched opponent in unimpressive fashion. So I have no idea who wins this game. I only think Chicago because the Cowboys tend to go good-bad-good-bad-etc.