Alright, well, let me start this off by saying this could be a good hire. There's no way of knowing until it plays out. But here's why I think Arians was the better choice:
1)
The last time Trestman was in the NFL was 2004. He was the assistant head coach and QB coach of the Dolphins. That team went 4-12.
The last time Bruce Arians was in the NFL was last year. He took a Colts team that earned the #1 draft pick the year before and had just seen their real head coach diagnosed with cancer and led them to the playoffs at 11-5.
2)
The popular thumbs up to Trestman is the QBs he worked with. He worked with Steve Young!... for two years. What happened those two years? They lost to the Packers in the divisional playoffs. Both years. You know who else he QB coached? Jake Plummer! From 1998 to 2000. From 2001-2003 he was the OC for the Raiders! Who made the Super Bowl in 2002! So why only until 2003 then? Surely he got a better job! Well... no. See, the Raiders dropped straight into the shitter, to 4-12, he got canned, did the Dolphins thing for one year, and then went to NC State. NOT TO BE THE HEAD COACH! Nope. He was their offensive coordinator!
A popular argument for Arians is the QBs he worked with. He worked with Ben Roethlisberger! What happened between 2007 and 2011 for the Steelers? They won the Super Bowl in 2008 and went back in 2010. In his last season they went 12-4 but lost in the divisional round. Roethlisberger's numbers spike considerably in 2007, coinciding nicely with Arians' arrival. Roethlisberger continues to be a very good QB. What happened with Trestman's QBs? Well, aside from Steve Young, who had ALREADY WON A SUPER BOWL WHEN TRESTMAN GOT THERE, he was the QB coach AND the OC for Jake Plummer's worst two seasons, his second and third. He was the QB coach and OC for the Raiders with Rich Gannon... and Gannon's numbers stayed exactly the same as they were before he got there, until his third and final season in Oakland when they went 4-12. Then he was the offensive coordinator for NC State. What did NC State do in the two years he was there? 7-5 the first year, 3-9 the second year. The second season NC State did not score more than 24 points in a game. In the first season they did it once. Against Eastern Kentucky.
3)
The big thing today was that Emery chose Trestman because he wanted a disciplinarian for Jay. Someone who would hold Jay accountable. Is Phil Emery out of his GODDAMNED MIND?
A) Why would Jay listen to this CFL guy? He... commands respect? I just outlined Trestman's whole NFL career (leaving out his stints as the Lions QB coach in 1997 and his activities in the 1980s because... well, why pile on?) and it is not impressive. So Jay was being coached by Lovie Smith... who had made as many Super Bowls as a head coach as Trestman has at any position... and who has been an NFL head coach for exactly nine more years than Trestman (who has NEVER been an NFL head coach)... but yeah, Jay will surely listen to him more. Because look what Trestman did! He coached Steve Young for two years after Steve Young was already amazing! He coached Rich Gannon two years after Rich Gannon had already become great... then in his third year drove Rich into the ground! He coached Jake Plummer, who... well, Red, you understand that part. He coached Scott Mitchell! Jesus I'm depressing myself. I need you to realize I am not leaving anything out here except his CFL stint. This guy's entire NFL body of work is incredibly underwhelming.
B) So we're building around Cutler. Fine! Actually, I'm on board with that, because Emery has made his decision and he's sticking to it. That's all I wanted him to do, and it looks like Jay is here for the long haul. So, instead of getting a guy who, just LAST FUCKING YEAR, coached Andrew Luck into the rookie of the year (probably) and the Colts to 11-5... and before that turned Rapelisberger into the QB he is today... we grabbed a guy who has literally never developed a starting QB to be better than he already is. And this is because... I guess Arians wasn't going to yell at Jay? This sounds like the worst idea. This sounds like the absolute worst idea I have ever heard.
Look, I'm not jumping off a bridge here. Yet. But we just passed on the coach of the year in the NFL, a guy who has proven he can develop QBs, a guy who has proven he understands offense in today's NFL... for a guy whose resume looks like this? Because he will "hold Jay accountable"? Alright, nevermind. I'm jumping off the bridge.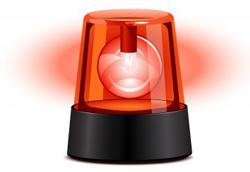 This was definitely the bold hire. It's not a stupid one, but it will definitely either make Phil Emery a genius or an all-time Bears goat. He's either going to be the bold visionary who took a chance on a brilliant offensive mind, or "dat guy who hired da CFL cooch."
Personally, I'm okay with this. It's less about the QBs he's worked for (he's had great success and some failures, and that logic can always be dodgy) and more about the fact that he's successfully adapted his offense pretty much every where he's gone. He's run a base West Coast with Gannon, a mobile West Coast with Young, and a spread in Canada. At the very least, he'll be creative and adaptable, something the Bears just haven't been on offense.
The Cutler stuff has more to do with Trestman working with Jay as his personal QB coach before the 2006 draft. He's done that with several QBs lately. His reputation as an offensive mind is well-deserved, and I'm excited to see how his willingness to adapt the west coast offense to a 12 man spread translates into molding a new NFL offense in Chicago.
My concern comes from how well he handles the daily grind of the NFL head coaching job. He's been an offensive coordinator, so he's not unfamiliar with the workload and the hours, but it's still a different scenario to handle it each day of the year. In Canada the practice hours are nowhere near as long, the film sessions are far less grueling…I think he's capable of doing all of this, but it's a matter of how quickly he gets up to speed.
My final verdict: not a stupid hire, but we'll definitely have to simply see how this plays out. Arians would definitely have been the safe pick. Emery sees more potential in Trestman. Let's see if he's hanged himself.