Due to what would have been an obscene length, this one has been chopped into two pieces: enjoy piece number one, in which we discuss random gang violence, the Seahawks, and Peter Jackson.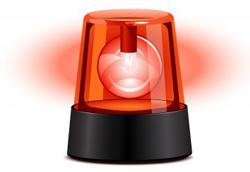 Good news is, even though McClellin supposedly looks inconsistent and sort of like a defensive end from Boise State playing his first couple of practices against NFL players, Alshon Jeffery looks good. WHO NEEDS A DEFENSE?! Cutler can just fart the ball at this point and send it flying into the hands of a tall, waiting receiver. Supposedly Rodriguez looks real good too. How about a two TE set with Davis and Rodriguez and Jeffery and Marshall on the outside? HEIGHT. FADES. TOUCHDOWN BEARSSS
I am not opposed to an eternal precession of fade routes to Brandon Marshall. I believe a similar strategy won the Giants the Super Bowl a few years ago? Then something about shooting yourself in the leg... anyway. Looks like Montee Ball just got randomly run up on by five guys and curb stomped for a while. My guess? Indiana students.
Holy crap. Really?
Yeah yesterday morning! He got released from the hospital and they say he's alright. Apparently five people he didn't even know just ran up to him when he left some building, threw him down, and kicked the shit out of him. Very, very strange.
"Hey, bro, you ever just want to go kick a guy for no reason?"
"All the time!"
"Well, me and Chad and Chester and TANK and Swifty were gonna go just, like, camp out in front of Gentry Hall and just beat the shit out of the next guy that comes out!"
"SWEET."
The weirdest thing is that Tank is Russell Wilson.