EXCELSIOR
So let's start this shit with the Bears. How fantastic was that? It was exactly as we envisioned, right? The pass game opened up the run game, Forte looked explosive, Bush looked great, Marshall dominated, and once Cutler settled down he spread the ball out nicely. Plus we now have TWO wide receivers who will catch the ball in double coverage and maybe even three considering how fiery Earl looked. We haven't had ONE of those for... I can't remember. Have we had one of those? The defense gave up a Donald Brown TD, but otherwise looked stout. And Jennings really stepped up.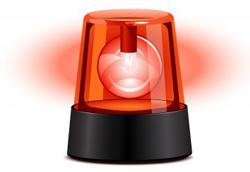 Yeah. That was incredible. I try very hard to stifle the tiny voice of meatball pessimism in me (the one that's currently whispering "but the Packerrrrrzzz neverss starts 0s-n-2sssszes. How we hatesss themmsss"), but I'd gotten used to the Bears responding to preseason hype with awful, awful debuts. Like the Cutler opener in 2009. That was the kind of dickpunch I almost half expected, and it opened up like that. I was seconds away from expecting Marshall to tear his hammy and the Bears starting Sanzenbacher by week 3.
Except, they recovered. That whole game plan really shows why Mike Martz should get punched in the mouth. They ran the ball effectively, threw short to get the passing game going, then went deep off of play action and with the tight end staying in to block. The result? A more effective deep passing game than Martz ever managed despite all of his attempts to force it.
God I love Alshon Jeffery. Marshall was everything he's proven himself to be over his career. Earl was wide open on 3rd down because that's just what he does. They used Devin effectively as well. The defense looked fine. It was 34-14 and they'd allowed less than 200 total yards when they called off the dogs and pulled Urlacher, Briggs, and Peppers (with Tillman already out). So we know if the Bears lose all four Pro Bowlers from last year they'll give up meaningless yards. Who cares? Tim Jennings is a good ballplayer. So is Kelvin Hayden. I hope Tillman's ready to go Thursday, because I'll feel more confident with those three and DJ Moore matched up on Green Bay's guys than I've felt in a while.
Honestly, after seeing what happened Sunday, it would be extremely pessimistic to favor a Packers victory on Thursday. The Bears are a clearly superior team. And if you want to look at it objectively, the Bears starting D only gave up a single TD in that game: one came after nobody cared and one TD was on the easiest pick 6 in NFL history. Tice did an incredible job calling plays and once Cutler realized there were more receivers on the field than Marshall he was unstoppable. He put that stat line up while only trying for less than 3 whole quarters of action, and you can bet he won't be pulling back on Thursday no matter what the score looks like.
Factor in that Rodgers has a hell of a time with the Bears whenever he sees them, and also factor in how bad the Packers defense looked against friggin Alex Smith... and how can one not expect a Bears victory? Through one game the Bears are WHO WE THOUGHT THEY WERE and the Packers have the same problems that they had last season, except now everybody and their mother knows about them and has a wealth of footage to study on them. My early prediction is 45 points from the Bears. I'm not positive how the Bears D will stand up against Rodgers, but 28 points seems generous? I mean... with that secondary and run defense I just can't fathom the Packers stopping the Bears offense in any facet.
THIS IS GOING TO BE AWESOME.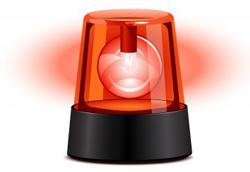 I agree with all of what you say. I believe the Bears are better at the moment and will win. Unfortunately, it's Green Bay, so I will still shit myself until it actually happens.
Moving on from the Bears, what did you think of these rookies? RGIII is some kind of fear engine, Andrew Luck looked composed in defeat and under constant harassment, even if he gained most of his yards in garbage time. Russell Wilson and the Seahawks obviously are using the "afraid to throw it" approach that suits most rookie QBs, Tannehill looked exactly as bad as expected, and Brandon Weeden had literally the worst debut of any rookie QB since at least 1960. I mean, shit: 12-35, 118 yds, 0 TDs, 4 INTs. That's horrifying. Browns fans have very little reason to have hope for anything. The Dolphins at some point will rightly ponder sitting Tannehill to protect him, but they can't. You fucked up. Now you must stick with your decision.
So far, and jesus this is only one week, but so far my predictions for this QB class are spot-on. RG3 is #1, a freak of nature who is basically the reincarnation of Steve Young (and I bet when Shanahan heard about this zone-read thing he creamed himself, then decided to start a rookie he drafted in the sixth round for shits and giggles), Luck is #2, basically the reincarnation of... Dan Marino? He's more Marino than Manning. He was getting beaten up all day and he still looked great. The difference between him and RG3? RG3 would have hit that deep pass spot-on, instead it got picked by an amazing Tim Jennings. Luck will be great, but RG3 is going to go down as one of the greatest QBs of all time. AND THAT IS NOT BASED ON WEEK 1, I've been calling for that for years.
Number three is Russell Wilson, who looked fairly decent when he got to pass, but also faltered due to a poor WR corps and rookie mistakes. Like we've been saying, give him time to develop and he'll be a solid starter for years. Tannehill and Weeden. Wow. They're just as bad as we thought. Maybe worse, if that's possible. Tannehill had mediocre stats in THE BIG FUCKING 12, where they only pass and have terrible pass defenses! Weeden is older than Aaron Rodgers and played in the spread with Justin Blackmon! What is wrong with NFL GMs?
By the way, if we count in Ponder's extremely Pennington-esque day and Locker being the slightly better at passing version of Tebow, I'm doing pretty well on QB predictions lately. Cam had a rough go of it, but he'll bounce back. It'll be interesting to see Gabbert against a good defense. He actually played well?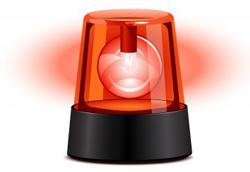 Yeah, Luck's two interceptions against Jennings showcased his one weak point. He's got the arm strength to be an effective NFL quarterback, for sure, but he can't just fire it downfield like RGIII can. I am truly impressed by the Redskins running the zone read. Shanahan has a reputation for being "my system or the highway" but it was good to see him say "wait, I drafted this guy to save the franchise. Let him do what he does best."
Wilson is impossible to draw any conclusions from. I watched enough of that game that I didn't see any throws that wowed me or anything truly stupid. I see no reason to change my opinion that he'll be okay down the road, but that the Seahawks aren't going to make the playoffs with him. Will RGIII have worse days in the future? Yeah. Teams will adjust to him like they did Cam (whose passing numbers dropped considerably in the second half last year), but both of those guys will adjust as well and will be great quarterbacks. Seriously though, Weeden was 12-35 for 118 yards and 4 picks. That's….jesus Christ.
Weeden's day was absolutely miserable. He was facing Nnamdi and all, but... wow. And the Browns defense managed to almost get them a win! Can you imagine if the Browns won that game? It would have been the ragnarok in Philly.
And the Fins. Reggie Bush has 14 carries for 69 yards... so you pass it 36 times with a rookie? That game was never that far out of hand to where they would need to abandon their gameplan! Why put so much pressure on the rookie when your RB is being successful?
So I guess we should make mention of our NCAA teams? Iowa's offense is a sack of dead weasels. Their coordinator doesn't know how to call plays in the red zone, their QB has regressed to a stupifying extent, their receivers can't catch ANYTHING, and their RB is mediocre at best. Did I miss anything? Oh, right, their offensive line can't pass block. At least the defense looks solid. Did you watch the Illini game? It ended up like I thought it would, but HOW?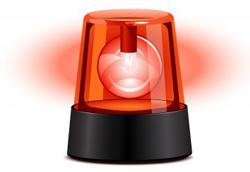 Yeah. I won't buy that the Eagles are the Superbowl contenders people are again making them out to be as long as Vick is their QB. He's easily solved by any good defense. Blitz the nickel and play two deep. Contain with your DE's. Win.
The Fins are just epically fucking stupid and that is final. Iowa's offense looks like Florida under Addazio without Tebow. Talent doesn't match scheme and the coordinators an unoriginal moron. It's not good. Illinois had Scheelhaase out with an injury and Beckman showed Zook's proclivity to jerk around his two backups enough to ensure that neither got comfortable. It didn't matter, because at one point Illinois had allowed both AZ State QBs to complete 14/14 for a bajillion yards. They were never even remotely competitive, and I have no delusions about AZ State just being that good. Illinois is still Illinois.
Probably the worst weekend in B1G history. Nebraska got upset, Wisconsin got upset (Both by mediocre Pac-12 teams), Michigan almost lost to friggin Air Force, and PSU lost to Virginia. Just an awful weekend in NCAA football.
Even when the play calling was great Vandenberg looked bad. He overthrew wide open guys. And trust me, there is no "talent" at the WR position. Sweet jesus, those guys are bad.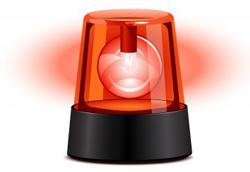 I don't know of it was as bad as the New Year's Day Massacre a couple of years ago. But it was bad.
So PeyPey looked pretty solid. How overhyped is he about to get? More or less than the Jets? Looking forward to next week, it looks like both teams have stiff competition. So who gets the ruder awakening? Peyton's Broncos at the Falcons on Monday night or Jesus' Jets at the Steelers?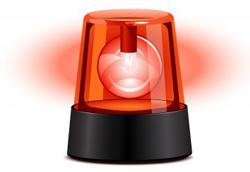 Jets against Steelers. Steelers specialize in stopping the run, and I don't believe Mirerez will be able to throw against that defense. The Broncos may very well destroy the Falcons. I know they ripped the shit out of your precious little Chiefs and thus you must now overrate them, but I don't know that Atlanta is significantly better than they've been in previous years: 10-6 and one and done. That's a pass defense Pey-Pey can handle.
Oh, no, my opinion of Atlanta remains the same. Week one certainly made it seem like Brandon Carr was a bit more valuable than you thought, good sir. The Falcons aren't that good, but the Chiefs aren't that bad. Their offense actually looked good for a half, and their defense is not that bad. They'll rebound and the Falcons will as well. I think KC was expecting more ground game but the Falcons were just relentless. Chiefs never adjusted.
I agree, I think Peyton has a great shot at beating Atlanta. It'll be a close game. The Jets should get smashed. I'm sure it was real fun beating up the toothless Bills, but the Steelers are far from that and I would imagine quite angry about losing last night. The rest of the game slate is pretty weak (aside from the Thursday game) for Week 2. New Orleans at Carolina? Tennessee at San Diego? Detroit at San Francisco? Looks like those are the next three best games.
Lions are screwed, no? If the Rams can figure out Stafford is Grossman with a great receiver, double Megatron, then watch as Stafford throws pick after pick... what do you think San Francisco will do?
Massive Peter King LULZ. He has the Bears ranked 11th in his power rankings. Green Bay is 4, 49ers are 1, Denver 5, Dallas 6, Jets 9, Redskins 10. Sweet Jesus.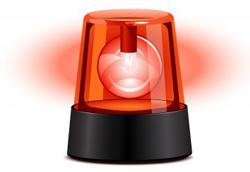 Wow. A Redskins team that's gone 11-21 the last two years gets to jump over the Bears after one win over a Saints team that didn't have a coach? Impressive. Time for the Bears to announce their presence with a vengeance. I really don't care. I rather enjoy when the Bears are good and frequently disrespected. I think Lovie gets good mileage out of the "the world hates us" mentality.
He kind of has to at this point, right? When, in your recollection, have the Bears not been hammered by the media? When Rexy was 3-0 to when he was 6-0? As I recall that was the only time. Not that the Bears have done much in that time to prove anything, but last season they didn't get any love at 7-3, looking dominant. It will be interesting to see what happens when the Bears start hitting #1 in these power rankings.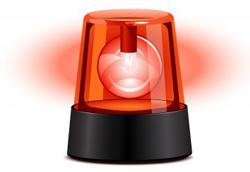 He does have a point. I still remember when every single ESPN panel member but Ditka picked the Saints to win the 2006 NFC Title Game. They're getting retroactive love now for their 7-3 start last year. Now I hear "the Bears looked like prime contenders at 7-3…" when I know the narrative at the time was still that they weren't as good as the Lions.
Admittedly, if I weren't a Bears fan, and I saw Rex Grossman, then saw Drew Brees, I might have picked N'awleans as well. But yeah, it's funny how people now are saying the Bears were great before Cutler went down last year when they got beat on all last year for being a bad team.
So let's finish this by expressing exactly why we hate this week's opponent: the loathsome Green Bay Packers.
I'll go first. YOUR FANHOOD IS FOUNDED ON A LIE. I try not to be a meatball in most things, but if you grew up as I did in the middle of Illinois, far from the state of Wisconsin, and yet knew dozens of Packers fans who had zero ties to Green Bay or to any part of the state of Wisconsin, and yet rooted for the Packers, it's hard not to get yourself riled up over MEATBALL LOYALTY. Barring personal ties (dad went to the University of Texas, Grandpa was a tight end for the Steelers when they wore leather helmets…) YOU ROOT FOR THE TEAM THAT THE NFL'S REGIONAL SCHEDULING SAYS YOU SHOULD LIKE. If you don't, that means either you, or your dad, or even your grandpa hopped on the Packers dick at some point, either when Lombardi and Starr were running the show or when Bretty boy was on his tear. Even worse, I have seen pictures of some Packers fans I know back in the 80s when they were rocking Payton, etc. jerseys. YOU SHOULD BE SUFFERING WITH ME, YOU BANDWAGON COCK.
None of this would be a problem if Green Bay fans didn't outdo St. Louis Cardinals fans in their race to declare themselves the "best fans in football!" Fuck you. The best fans in football don't shit all over their own organization for letting an aging, ineffective, disruptive player go in favor of a guy who WON YOU A SUPERBOWL, and yet I still hear how Green Bay didn't "do right by Favre". Fuck you. I hope you get what you deserve, starting tomorrow night.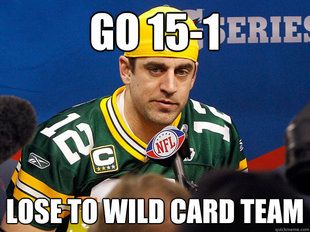 Oh the bandwagon fans. You can tell because there are about ten Packers fans in existence who actually cheer for all the teams from Wisconsin. If you're a Packer fan you probably also cheer for Notre Dame, the Red Wings, and the Lakers. Which makes you an affront to mankind. You also NEVER cheer for the Milwaukee Bucks. Actually, you probably weren't even aware the Bucks existed. And Brewers fans are out-of-season Packer fans. The second the NFL starts up they all run back to Lambeau. Hell, there are more Favre jerseys at Wrigley North than Brewers jerseys!
Which brings me to Favre. You insufferable assholes cheered for one of the most reprehensible humans on this planet for years. This FUCKWAD cheated on his wife over and over again, abused medication, pranced about and whined whenever the media didn't focus on him, and cost your team more Super Bowls than he won. But maybe I could excuse that because he won you a Super Bowl, I thought.
WRONG. You fucks decided to follow HIM instead of your team?! You got angry at management for letting this asshole go? You would rather follow that piece of human filth than your team?!
And don't act like you always wanted Rodgers now. You all hated him universally. You should all be branded and shamed for eternity. That guy you defended so fervently? He betrayed you and took one of your chief rivals to the NFC Championship Game. He cheated on his wife AGAIN and texted pictures of his dick to Jenn Sterger. He never shuts up about how great he is and always tries to put himself at the center of attention whenever possible. AND YOU LOVE HIM.
You are terrible people. And Thursday, you will be sad, terrible people.