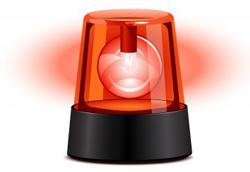 Well, that was a good week five, I'd say. I give the Jaguars credit. It was hot and miserable and they played some excellent man coverage and disrupted the routes the Bears wanted to run in the first half. The Bears had nearly 200 yards of offense and little to show for it. Unfortunately for Jacksonville, the second half came and the Bears adjusted quite well. Amazing to think they'd end up with 41 points and over 500 yards of offense for the first time since 1989 after 3 points in the first half. This team is scary when it puts it all together. Brandon Marshall is some kind of superhuman. I know we both love Marcus Robinson, but clearly we've never seen a guy who can just take over a game at receiver before. 292 yards for Cutler, 107 yards for Forte, 144 yards for Marshall, 52 combined yards and a kickass hurdle from Michael Bush…that's what you want to see against a team like Jacksonville. Just complete domination. Also, Blaine Gabbert is hilariously bad at the footballs. Seriously.
On defense, it's amazing to think that Urlacher is clearly not 100% and the defense has responded by playing like they don't need him. Hard to expose Urlacher if Briggs, the secondary, and the d-line are all dominating like they've been. This is the defense Lovie has wet dreams about. They've scored 35 points this year and allowed 54 if you take the special teams TD by Green Bay and the pick six by Indianapolis. Fucking ludicrous.
Now it's the bye week followed by a Monday Night game proving that the schedule makers fucking hate us. Not the Bears. They love this time off, but we, the fans, must wait like FOREVER to see our Bears again. That's cruel and unusual punishment after a 3 game winning streak.
Now around the NFL…..HA, Green Bay. HA. I watched that happen from 21-3 to the finish and I'm still in shock. So awesome. So very awesome. I think people can concede that we're not homers when we say the Bears are, despite their loss to Green Bay, the better team. They just have to figure out how to fix their matchup nightmare Against Green Bay, but if Green Bay loses this week to the Texans to drop to 2-4, they could actually be facing the dream scenario (and you did call this, so kudos) where the Bears don't have to beat Green Bay or worry about them in the playoffs at all. C'mon Arian Foster. Shred them!
Elsewhere around the league….wow, Buffalo. How does that team get that much WORSE on defense? 600 yards to the 49ers after what happened against the Patriots? More importantly, how is Chan Gailey not fired? I normally disapprove of in-season firings, but c'mon! Also, poor RGIII. I fear these shots will keep coming. Don't be Mike Vick, son. Slide! We love you too much to see that!
Great game indeed. I'm in disagreement about that first half. There was a lot of hate but I kept saying the offense was doing great. They had 3 points due to circumstance more than anything. The defense struggling to get pressure on third down was troubling, but the damn defense adjusted and decided to blitz to create pressure. Are these the Bears? When did the coaching get so competent?
Also, Mike Tice has clearly gotten it. Run with Forte. Run with Bush. Play-action on running downs in the second half. Win. You covered the offense pretty well there, so I'll express something I've noticed these first few games. There has been one possession in the third quarter of every game this year where Michael Bush plays exclusively. At first I thought it was stupid because this drive is ALWAYS the drive where the Bears pass-pass-pass and Forte is a dominant pass-catching RB. But teams don't realize this is "that drive" so they basically react like this: