Erik: 20-12
Code Red: 19-13
Mrs. Code Red: 18-14
Iggins!: 13-19
Tampa Bay Buccaneers (0-2) @ Atlanta Falcons (1-1)
Erik: The Bucs' defense couldn't stop an offense that technically doesn't even exist last weekend, I doubt they'll fare better on the road against Julio Jones. Falcons.
Code Red: The Bucs are so much better this year than last year. I mean they're still losing close games to teams they shouldn't lose to and looking completely hapless offensively, but no one has MRSA and Lovie doesn't yell. Falcons win.
Mrs. Code Red: Thus far, the season has been full of surprises. Teams that should be winning are losing, teams that should be losing are winning… it's all very odd so far. One of the least surprising things about the season is that Josh McCown and the Bucs offense is as awful as I thought it would be. Falcons win.
Iggins!: Oh I'm doing real well this year. Falcons win.
San Diego Chargers (1-1) @ Buffalo Bills (2-0)
Code Red:That Bills defense is really good. Corey Graham reminds the one that got away in the Bears secondary and he is off to an absolutely stellar start this year. That said, the Chargers look very good offensively again and I don't think they'll stop themselves with turnovers the way the Bears did. Chargers win.
Mrs. Code Red: The Bills' defense is legit, and I'm not just saying this because they beat the Bears. That being said, the Chargers made the Seahawks defense look like… well, not good. Chargers win.
Iggins!: Yeah, but the Bolts also lost on the road to a team with a good defense… eugh. Might as well, I need to do something. Bills win.
Erik: Week-one losses are so hard to extrapolate from, though. Weird shit happens. I mean the Bears get shit on by EJ Manuel week one and then contain Colin Kaepernick a week later. Chargers.
Dallas Cowboys (1-1)@ St. Louis Rams (1-1)
Code Red: I do not think beating Jake Locker means that Dallas defense is any better than we thought they were, gang, but it's hard to imagine Austin Davis winning two in a row. Dallas will be the worst 2-1 team in the league. Cowboys win.
Mrs. Code Red: Cowboys, but only because they are facing the Rams' third stringer, not because I think they're good. Plus, DeMarco Murray has been killin' it for me in fantasy, and I'd like that to continue.
Iggins!: Austin Davis is a saint! But the Cowboys win.
Erik: The Rams will make it appear like they're going to win, and then fuck it all up. Cowboys.
Washington Stubborn, Bombastic Assholes (1-1) @ Philadelphia Eagles (2-0)
Erik: I don't know how much it means that the Racists put up 41 points on the Jags without their two best offensive players because, y'know, Jags. Eagles.
Code Red: Nooooope. Eagles.
Mrs. Code Red: Eagles.
Iggins!: Eagles win.
Houston Texans (2-0) @ New York Giants (0-2)
Code Red: This Texans schedule. My god. Texans win.
Mrs. Code Red: It looks like the Giants and Jags are going to be battling it out for worst team in the NFL this year. Texans win, no question.
Iggins!: Hard to pick against the Texans this year, because their schedule keeps saying FCS MIDWEST (NCAA Football come back to me…) Texans win.
Erik: On the bright side, this is a great game for Eli to put in some work throwing more picks than last year. Texans.
Minnesota Vikings (1-1) @ New Orleans Saints (0-2)
Code Red: New Orleans returns to the dome where Breesus is consistently dominant, vs. increasingly sketchy on the road. Pain is in store for you, Vikings. And you fucking deserve it. Saints win.
Mrs. Code Red: I know the Saints are 0-2, but there is no way they lose to the Vikings, especially when they are without (no, with! It's only alleged child abuse guys! Wait, no… without) Peterson. Saints win.
Iggins!: Yeah, if the Saints lose here, just imagine the talking heads all week. Saints win.
Erik:
Yeah, the Vikings without AP are just Matt Cassel squandering Cordarelle Patterson. Saints win. These Saints, hopefully: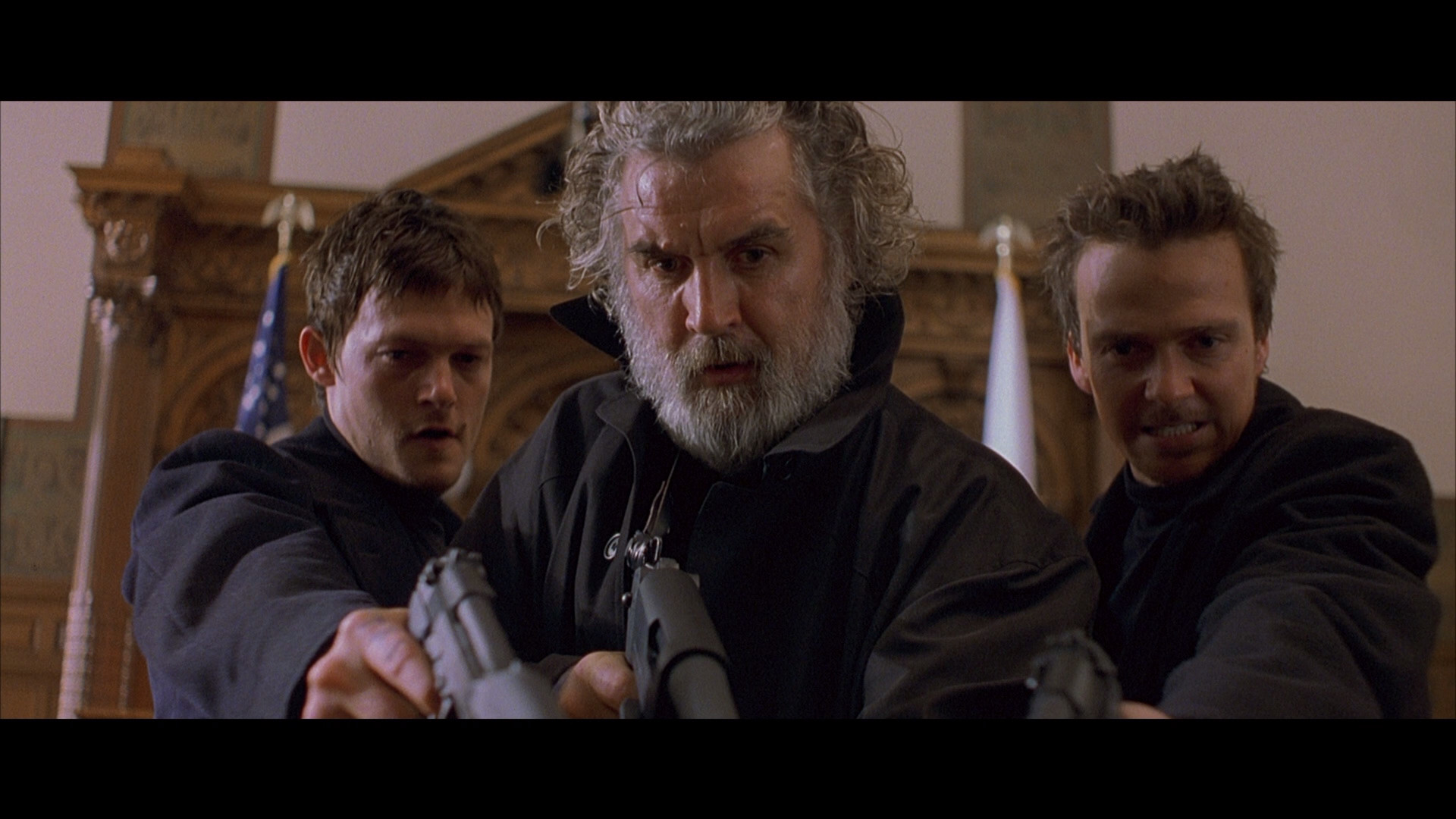 Tennessee Titans (1-1) @ Cincinnati Bengals (2-0)
Erik: Cincinnati is a better team than the Titans, and also benefits as much from home field about as much as anybody in the league other than Seattle. Bengals.
Code Red: Why does everyone seemed so surprised that the Bengals are still good? They're always fine until the playoffs. Bengals win.
Mrs. Code Red: Bengals.
They're pretty legit.
Iggins!: Yeah, and Gio Bernard adds a nice new facet to that offense the way Hue is using him. Bengals win.
Baltimore Ravens (1-1) @ Cleveland Browns (1-1)
Code Red: The Ravens looked pretty good in that game vs. the Steelers, and I think their defense is more capable of shutting down Hoyer than New Orleans proved to be. Ravens win.
Mrs. Code Red: I love to pick against the Ravens, but I can't here. Even if the Browns did beat the Saints last week I just… I can't. Ravens win.
Iggins!: Both of these teams are bad, but the Browns have a part of their team (the defense) that's above average. I can't say that about Baltimore. Browns win.
Erik: I really haven't paid any attention at all to either of these teams. Instinct tells me to go against Travis, but he kind of has a point. Fuck it, Browns.
Green Bay Packers (1-1) @ Detroit Lions (1-1)
Code Red: Can't do it. Won't do it. Packers win.
Mrs. Code Red: Ew. Packers.
Iggins!: I already told Red this week: I'm taking the Lions because I can't come up with a reason they SHOULD lose, even though I feel like they WILL. Lions win.
Erik: I don't like how hard this pick is for me to make. The Lions will probably fuck it up somehow, but they shouldn't. Packerrrrrs?
Indianapolis Colts (0-2) @ Jacksonville Jaguars (0-2)
Erik: This is what we get for feeling optimistic about the Jaguars for even a second. Colts.
Code Red:
I actually re-watched their first half vs. the Eagles and honestly it was just
Nick Foles missing wide open guys (same thing happened early vs. the Colts). Their defense wasn't suddenly stout even with the additions they made.
The Colts
should get on the board, provided Pep Hamilton THROWS THE BALL.
Mrs. Code Red: The Jaguars are horrific. The Colts are less so. Colts win.
Iggins!: Colts win.
Oakland Raiders (0-2) @ New England Patriots (1-1)
Code Red: The Patriots win another and people will continue to not ask questions like "hey why can't Tom Brady throw a football right now?". Patriots win.
Mrs. Code Red: Does it matter why Brady can't throw a football right now? They're going to make the playoffs anyway. I'm convinced the Belichick has a pact with the devil. Pats win.
Iggins!: Pats win.
Erik: A pact with the devil? Man, they've got a tee time every Saturday. Patriots.
San Francisco 49ers (1-1) @ Arizona Cardinals (2-0)
Code Red: You know what? That Cardinals secondary doesn't care if everyone in front of them is hurt, suspended, or dead. They still won't let you score. Cardinals win.
Mrs. Code Red: This is a tough one… they're both good teams and I usually stick with the Cardinals to win, but I just don't see the Niners losing two weeks in a row this early in the season, even if it is on the road. 49ers win.
Iggins!: I can't imagine a 3-0 Cards team and a 1-2 49ers team. Niners win.
Erik: The Niners are still missing some important pieces on defense, and if there's any justice in the world they'll be sans Ray McDonald as well. I'll actually take the Cardinals here, too.
Denver Broncos (2-0) @ Seattle Seahawks (1-1)
Erik: LOOK AT THIS HOT SUPER BOWL REMATCH ACTION. Peyton couldn't muster shit against this defense when it was worse and there weren't 70,000 obnoxious assholes screaming in his ear, I don't imagine he'll fare much better here. Seahawks.
Code Red: I think the Broncos play much better than they did in the Superbowl here, but they still lose. Seahawks win.
Mrs. Code Red: I really, really want to pick the Broncos here. Are they not at least as good as the Chargers, who just beat Seattle last week? And yet… I just can't. If it were in Denver maybe, but not in Seattle. Seahawks win.
Iggins!: Ospreys fly!
Kansas City Chiefs (0-2) @ Miami Dolphins (1-1)
Code Red: The Dolphins sadly still appear to be the Dolphins from last year, but that team also would have beaten these Chiefs. Dolphins win.
Mrs. Code Red: Dolphins.
Iggins!: I am picking the Dolphins to win, but I have a feeling this is the one upset I SHOULD have picked.
Erik: Keeping rubbing salt in that $50-million wound, boys. Dolphins.
Pittsburgh Steelers (1-1) @ Carolina Panthers (2-0)
Code Red: Steelers defense can't seem to stop the run, Panthers run well, and I just don't think Pitt has the weapons to beat that defense. Panthers win.
Mrs. Code Red: The Panthers have been looking pretty good so far and I hate the Steelers so… Panthers win.
Iggins!: Hate? Why? Rapist QB? Panthers win.
Erik: Panthros.
Chicago Bears (1-1) @ New York Jets (1-1)
Erik: The Jets gave the Packers an improbable scare on Sunday before reality reasserted itself, but I just don't see how they'd pull this one off. Their defense isn't good enough to stop our offense, and their offense isn't good enough to keep up.
Bears win, 27-17.
Code Red: STOP SAYING "YOU DON'T SEE HOW THEY'D PULL IT OFF". I'll tell you how. Our offense turns the ball over, people get hurt, they give up some big runs. Kinda the EXACT WAY THEY LOST TO THE BILLS. But, assuming the best of things, Alshon and Brandon should be closer to full, the Jets corners and safeties are not great against the pass, they don't pass rush well, and Trestman is more than willing to scheme around that impenetrable wall their DL is vs. the run. Not to mention the Jets have some issues on the OL right now and Eric Decker is looking like he may not play and will be hobbled if he does, and he is their only receiver worth a damn. Bears 31, Jets 20.
Mrs. Code Red: The win over the 49ers last week is exactly what the Bears needed to bounce back after that weird opener against the Bills. It's like the offense suddenly woke up in the second half and was like "Oh yeah, we're really dominant. Maybe we should play like we are." And the youngins stepping up on defense last week? Glorious. Bears win 34-20.
Iggins!: Until my terrible pick streak ends, I'm using reverse karma: Jets win, 20-16.