(Remember, dear readers, that these conversations begin Monday before the MNF game. So you get a glimpse at how we felt pre-Bears game and post-Bears game.)
Favorite quote of the weekend so far: Reporter tells Brian Hartline he had 253 yards receiving. Hartline responds "Are you shitting me?".
Beyond that, the NFL seems to be making a whole lot of sense (with two notable exceptions). The Lions and Jets are bad. The Vikings are surprisingly competent (Pennington 2.0). The Texans/Falcons/49ers are the 3 best NFL teams in some order. The Cardinals have a ridiculous amount of luck (they recovered six fumbles this week). The Saints are getting all the leftover bad luck from the Cardinals. The Packers and Patriots aren't as good as expected. The number 1 pick will be fought over, tooth and nail, by Kansas City and Cleveland. The NFC West has four of the best defenses in the NFL, and four of the worst offenses. The Ravens will never be consistent, I guess.
Things that are still up in the air (aside from the two teams playing Monday Night, who are maybe the largest enigmas of all):
1-San Diego: They've beaten Oakland, Kansas City, and Tennessee. They got stomped by Atlanta. I'm predicting a loss at New Orleans next week. Even watching them (up close) beat the hell out of KC, the only impression I got was that the Chiefs (specifically Matt Cassel) are just goddamned terrible. The Chargers had a nice drive to start the game, but it was helped by a bogus PI call, and after that they just capitalized on Chief INTs or fumbles. Whenever they actually had to mount a drive from their own territory they got stuffed. Whether this was because Norv Turner was doing some strange punishment thing with Ryan Matthews (who came in for the closing drive, a drive in which the Chargers ran with Matthews exclusively, a drive in which the Chiefs KNEW the Chargers were running exclusively, and lastly a drive in which Ryan Matthews tore the Chiefs to shreds), I do not know. But even when San Diego dominates they look weak.
2-Cardinals: So very, very lucky. You would think they would lose a game in which they let Tannehill pass for 400 yards because their pass defense is their one good feature, but luck seems to be firmly on their side this year. I can't imagine this thing lasts. I'm predicting an epic disaster like that 6-0 Broncos team from a few years back that finished 8-8.
3-Washington: Obviously, RG3 is damn good. The defense here is demonstrably weak, though. Probably a team that will beat the weaklings on the schedule and get destroyed by good teams.
4-Giants: I would say something here, but isn't it a very Giants thing to do to be mediocre during the season then turn it on in the playoffs?
Any teams you don't quite have a solid picture of yet? (Aside from the Bears and Cowboys)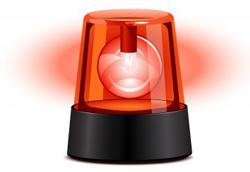 I would say your analysis is spot on, except I think there's a decent chance the Cardinals win that division at 9-7. I'm still not sold that the 49ers can do it again. The Jets are a bad team. Let us not overrate the shutout. Any half-respectable defense can destroy Mirerez these days. That's not to underrate their defense, but I'm not convinced that what happened against the Vikings won't happen against other good teams on their schedule, and the Cardinals did beat them last year. As we know, that whole 13-3 thanks to great defense and mediocre offense thing is really, really hard to do two years in a row.
I think San Diego is mediocre, but they've started fairly well this year and they have a shot in that division. I cannot buy the Broncos yet. Their secondary couldn't even dream of stopping Matt Ryan or Matt Schaub. The Redskins are last year's Panthers. They may hit 7-9. That defense can't stop any Good offense, and allowed 31 points to the goddamn Rams. Giants' gonna Giant. By week 7 the people in NY will be talking about firing Coughlin again. Then they'll make the playoffs or just narrowly miss them before winning next year's Super Bowl or something.
And yeah, the last two teams I have no feel for are the Cowboys and Bears. If the Bears offense can figure out a way to solve Claiborne/Carr tonight I'll have no reason not to resume the optimism I had before the Green Bay game, because after that they face Jacksonville, Detroit, Carolina, Tennesee. Not that all of those teams are pushovers, but they at least have pushover defenses to this point, which should mean the Bears will win, because their defense only needs a little bit of help right now.