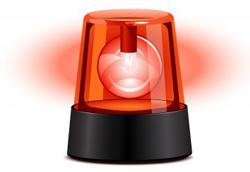 This damnable bye week drags on for a few more hours of hellish torture. The skies darken and swell with the tears of the Gods as we await the return of Bears football. Why, cruel schedule makers? Whyyyyyyyy??
Lots of things happened this weekend. STUFF. Let's get to it:
-NFL first. The Packers predictably let the Rams get a bit close for comfort but Rodgers was patient and shredded the second dominant secondary in as many weeks. The Packers still have a weak defense, but... man they're scary when Rodgers is doing his thing. Hopefully he can't sustain his current level of play for the rest of the year. The Vikings rode AP to a win and Ponder had a terrible, terrible game against a good secondary. They'll probably get into the playoffs by picking off every bad team on their schedule and losing to the good ones. The Bengals are last year's Bucs, and they want you to remember that. The Steelers still suck. The Patriots are... mediocre. That's odd. They really should address that whole pass defense thing. I can foresee Miami @ New England for the AFC East in Week 17. How sad is that? The Ravens would like you to remember that yes, they are the Ravens, so PASSPASSPASS ignore Ray Rice Joe Flacco is so great isn't he? The Giants are still the Giants, the 49ers are kind of lame... if Chicago gets a good win tonight they have to be the team to beat in the NFC.
-NCAA second. Why, Iowa, would you not at least try to bench Vandenberg? He is clearly awful now. It's inexplicable, yes, but it is how it is. He will never be as good as he was last year again. I'm not saying Rudock or Sokol would be better. I have no idea if they would or wouldn't. But at least they'd be different! They need to try something. In other news, South Carolina hates road games, Alabama is to this season what Kentucky basketball was to last season: we'll keep thinking up new potential challengers so we have something to talk about, but we all know it's inevitable. Kansas State is pretty damn good. What else happened? Nothing really seems important in NCAA football after watching Bama.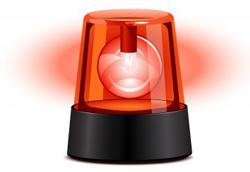 I see literally no reason to believe the Packers are any different than they were last year. The only difference is that their defense hasn't generated the absurdly high total of interceptions that it did last year, so instead of turnover differential getting them to 15-1 they've actually let a few teams hang with them this year. This is both bad and good news. Bad, because oh hey they're still really good and frightening and will probably beat almost everyone left on their schedule (really hoping they lose @Giants, @Bears, and maybe one more upset to at least put them on the bubble) but good because they have clearly defined weaknesses that hopefully someone will exploit (and maybe the Bears someday if they ever go into one Green Bay game with the idea of running the ball until Green Bay actually proves they can stop it).
I'm still incredibly unimpressed by the Vikings. I've done the math time and again and I think their best case scenario is 8-8. It's going to be a long hard fall. I don't know that the Bengals are as bad as last year's Bucs, but we knew they wouldn't repeat as a playoff team. Then again, the Ravens are sinking fast so it's not unthinkable in the conference where clearly 9-7 will get you in. And yeah, that Joe Flacco….I'm sure people accuse us of being hypocrites for criticizing Flacco when he's posted similar numbers to Cutler over his career, but Flacco's been given everything he could ever want for his entire career and just never goes anywhere with it.