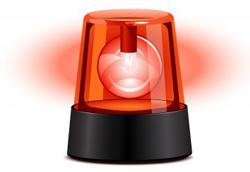 I'm off the J'Marcus Webb "hey maybe he could still be kind of good"wagon. He's terrible. He was beat badly all first half and then, while the Bears say he played better in the second half, they switched entirely to three step drops and short runs. Being able to block the John Shoop Offense is not what I desire from my left tackle. What has he done to deserve this many chances? Do you know he's responsible for 25 sacks on his own since he entered the starting lineup? There are teams who go entire seasons not allowing that many sacks, and J'Marcus has allowed that many by himself in just over a year and a half as a full-time starter. I'm done. Chris Williams may have less potential, but he can't be beaten his badly, this often.
The good news is the rest of the offenses issues seem like a matter of timing/rhythm that should correct itself. The receivers and Cutler will communicate better. Hopefully the drops (10 in the last 2 games is bad. Very bad) will stop, and hopefully Cutler will just fucking relax. I understand it's difficult with a pocket that prone to collapsing, but everything still rests on his shoulders. Settle down and just make some throws. Eventually Tice will realize what his team does best and, you know, do it. Hopefully they'll have it all together or close in a week, because they will need to actually score to beat Dallas. I think.
Of course, this is still an 11 win team based on the defense alone at this point, which could be the best we've seen since 2005 if they can get consistent pressure from the front four like this. They're not going to face weak offensive lines like they have every week, but the fact that they're putting up very big numbers is good. They faced plenty of shitty lines last year and still managed just 30 or so sacks. If they can dominate weak lines they can hopefully compete with good ones.
The secondary has been stellar as well. Other than the pick six, you haven't hear Conte or Wright's names at all, which, in the Tampa Two, means they're doing their jobs. Tim Jennings has been getting interceptions, the one thing he didn't do well before, DJ Moore is irritating people as usual both on and off the field, and Tillman/Hayden have both alternated between being banged up and playing really good, solid football. For what was probably the biggest question mark on the team other than the offensive line, these guys have answered the call spectacularly so far.
I think they'll beat Dallas. Tice slowly seems to be getting it, and Cutler has to get it together at some point. That defense can definitely shut down DeMarco Murray (cries for fantasy team now that CJ Spiller is hurt) and force Romo into some mistakes. The important thing is that someone shoots Tice if he thinks about leaving Webb alone on Ware for even one snap. ONE IS TOO MANY, MIKE, AND THAT DOESN'T MEAN LEAVE HIM ONE ON ONE WITH MICHAEL BUSH, EITHER. Gah.
I think Tice improved from week 2 to week 3. He ran more early and threw several short throws early. The issue is early the Bear WRs dropped every short and medium throw sent their way. Then, once they started catching everything, Cutler just started to skip passes to them or throw em way over their heads. I hear people are calling that Cutler overthrow to Hester in the endzone a Hester drop. Are they fucking nuts?
It was just a perfect storm. The line, receivers, and Jay all screwed up at the wrong times. If two of them were working, the other failed. The bright spot is clearly the run/dump-off game. Once Forte comes back they should be able to get 100 yard games out of him every game. And that's the damn way the Bears need to start every game. Run-pass-run-run-run-pass. Keep the pass rush at bay then open up the throwing game by starting with screens and Forte dump-offs. The Bears have a bigger, stronger, faster version of Ray Rice. Jesus, please use him when he gets back! After the defense is appropriately stuffing the box, just open it up and pass the shit out of the ball. And yeah, USE MATT SPAETH. THAT'S WHY HE'S THERE.
This is the Cowboy's bad week. On the other hand, the Bears and Cowboys have had almost identical weeks: Week 1; get big win, make everyone think you're going to dominate. Week 2; Lose horribly and make everyone question you. Week 3; Beat overmatched opponent in unimpressive fashion. So I have no idea who wins this game. I only think Chicago because the Cowboys tend to go good-bad-good-bad-etc.
And I would say why would we think there is someone better at left tackle on the bench, but last year we shuffled shit around and it seemed to work... so yeah. Either move Carimi to LT finally or play Chris Williams. But jesus get rid of Webb.
All-in-all I'm encouraged like I was back in 05-06, with the difference being that this offense should get better. Whereas Rexy died a slow death right before our eyes that year, Cutler can only get better week-to-week as the offense meshes. The Bears should get 11 pretty easily. Here's to hoping that defense can stay whole long enough to get the offense going in time for January.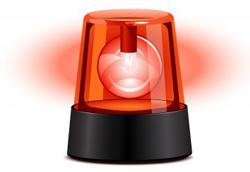 I agree it's a combination of things. Cutler's running hot when the receivers run cold, Cutler runs cold when the receivers actually get open. It'll click eventually. I don't buy that Williams is necessarily worse than Webb because he lost a competition they clearly wanted Webb to win the entire time. Webb is cheaper, younger, and more athletic, and has more potential. But he's not cashing in. You'd hopefully be trading Webbs highs and lows for a more consistent mediocrity from Williams. At this point, I'll take it.
Also, the Hester play was a drop in the sense that it went through his hands and he could have caught it. It's a bad Cutler throw in the sense that Jesus, Jay, that's Devin Hester. You know he's not going to go up and get it, so throw it to the outside and let him run to it. Technically a drop, I guess, but more a bad decision on what could have been an easy play.
Well, plenty of other fun shit happened Sunday. The Vikings ground out a win against the 49ers, exposing the flaw we all thought the Niners had; they can't play from behind, and they have no damned offense. The Lions just wanted us to know early that yeah, they're regressing to the mean. The Cardinals. What the fuck?
The Raiders looked decent? Or are the Steelers finally on the way out? Torrey Smith made people sadface. The Chargers DO suck, so eat that. The Jets tried desperately to lose, but failed. And we still have a damn risky game for the Packers tonight. Good weekend! Oh, except for that whole... Chippewa... thing.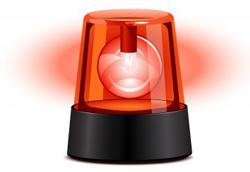 If the Bills let Fred Jackson take the job back they're dumber than…well, the Bills. Why not go with the younger, more talented guy YOU DRAFTED IN THE FIRST ROUND. The Bucs run defense is very good when they have a healthy Gerald McCoy. The 49ers are still going to win lots of ball games, but that game right there is why people have a hard time believing they can win a Superbowl if their defense has a subpar day against Rodgers or another elite QB. You're right. They can't play catchup. The Lions secondary is a crime against humanity, and I really hope the Bears get their issues straightened out because Cutler could have a field day against those assholes if he doesn't spend the whole game sitting underneath Ndamukong Suh. I think the Raiders will upset some teams this year, but they're not very good. The Steelers defense is finally aging out of their consistent dominance. They can't slow down an up-tempo attack, and their run defense doesn't appear to be what it used to be. They could still be a playoff team, since they'll stuff bad teams and their offense gives em a chance in every game, but they need to reload.
Hey, at least Central Michigan isn't Louisiana Tech. Or is it?! OR IS IT?!
Louisiana Tech is much better. They won the WAC last year and damn near beat TCU. Central Michigan... they went 3-9 last year. In the MAC. Good God.
Yeah, C.J. Spiller is better in pretty much every way. But the Bills aren't exactly intelligent, and we've both seen enough evidence to suggest Chan Gailey will never let an incumbent veteran be benched. For at least four years. Despite eternal mediocrity (and hell, Fred isn't even mediocre).
Clearly, the Niners don't even need to be facing an elite QB. They just can't face a team with an elite defense who can score 20 points. They won't stand a chance against the Texans, at the very least. The bears don't need much out of Cutler to beat Detroit; that team is a damn mess.
My random Steelers failing prediction is holding true thus far. So what are the odds everyone in the AFC West is 8-7 heading into the final weekend? I'm thinking pretty high. Oh the mediocrity.
Which brings me to this: watching that Texans-Broncos game I have to say Peypey looked tentative. He was less willing to put the game on him (until those last couple drives) and he missing Demaryius wide-open several times. The couple long pass connections he made late were into good coverage and all the credit for those should go to Stokley and Decker. Sup wit Peypey?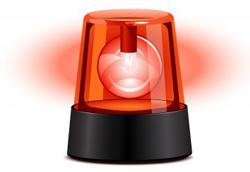 There's some mediocrity in the AFC, but the Texans look like a 12-13 win team. Peyton's just not all the way there. His arm strength is not what it used to be. The bigger concern for the Broncos is shitty run blocking and bad secondary play. Peyton's not ready to win shootouts against contenders yet.
I get that LA Tech's not bad. But, Jesus. And yeah, Iowa is bad. They're just really, really bad.
Except for Weisman, oddly. The defense finally imploded into nothingness, and the number 1 conversation topic after that loss was either "At what point does Iowa bench Vandenberg just to get Rudock/Sokel reps?" or "Jesus, we can't fire Ferentz, can we?! We owe him money through 2020!"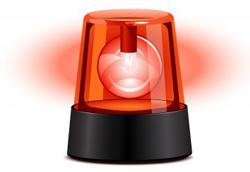 The solution can't really be benching Vandenberg, can it? He's being horribly misused or something. I can't believe he just somehow started sucking after a good year last year.
But yeah…that Ferentz contract. It's a killer.
No, the idea is more that this season is lost. There are three winnable games left on the schedule. If we lose Floyd AGAIN on Saturday? Oh jesus. I don't even know what'll happen.
People would rather see Rudock/Sokol get reps so we don't have to see this adjustment BS all next year than watch Vandenberg pioneer us to 5-7. And actually, yeah, he really has just gotten awful. He misses wide open guys, overthrows the guys he throws at, and generally just fucks everything up. It's so strange. Not unprecedented, though. Remember Drew Tate's last year?
And I don't want Ferentz fired, but Barta should be for having anyone sign that damned contract. And someone needs whipped for the awful recruiting leading up to this point. Bleh.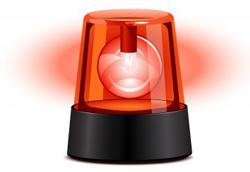 Hmm. Good points. I also don't think Ferentz should be fired. He should actually have maybe a losing season or two first, but yeah, you should never give any coach a contract that makes them completely unfireable.
Right. The problem is Iowa fans have had two coaches in a row that have managed to make Iowa into a good to great team every single year (cept for a few during the end of Hayden's era and the start of Kirk's), and as such have forgotten that this is IOWA we live in and we are one misstep away from resembling very much our friends in Ames. The awful, awful things I have heard are people suggesting we should go after the lesser Stoops or Bielema if he gets canned at Wisconsin. I hate Iowa fans sometimes.
Phil's defense seems fine. Greg Davis is growing on me, but that's probably only because that monster Weisman is running for 200 yards a game. Once that stops we'll see if he's just Shoop with a really good RB. (Hell, Weisman is probably garbage, but 214 yards is 214 yards no matter who you're playing.).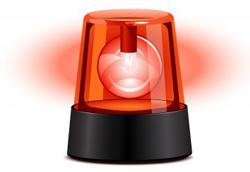 I was literally just about to say exactly what you said. You're not going to get one of the handful of coaches who could make Iowa into a perennial national title powerhouse, and they wouldn't stay long if you did. You could very easily hire someone who would turn you into Illinois or Iowa State. You don't want that. This is what one too many Outback Bowls does to the brain. Gives you delusions O' titles, when you're lucky you aren't stuck playing in the GMAC Bowl.
Right. That's why I'm still upset about Stanzi getting hurt. You say "What you'd rather get shellacked in the title game?" and I say "YES. Because Iowa won't have another shot at it for 30 years!". Iowa fans got so used to 9 and 10 wins they forgot they live in the middle of a cornfield and the guys on the field are 2 and 3 star recruits being coached into this position. Kirk Ferentz is the ideal coach for this situation. If anything, the real problem lies with the fans always trying to murder KoK. His offenses were good! From 2008-2011 he coached some very good Iowa offenses! But 7-5 just wasn't enough, so of course he gets forced out and we hire the walking dead to run a "Horizontal" offense which... did anyone listen to this guy talk in the interview?!
So yeah, people are going to be pissed at Ferentz, but I bet they'll cut that shit out when he gets canned, we hire Mike Stoops, and we got 3-9 four years straight. Just look at what happened when the Hawks fired Alford. Yeah, we all hated the prick, but it was ridiculous to expect instant success after he left. Then, of course, Barta hired the worst coach division 1-A fucking history, and the rest is history. Thank God for Fran. Jesus am I looking forward to college basketball already?
Son of a bitch.
In other news, this is why we wait til Tuesday to finish the wrap-up! Green Bay got royally screwed last night. Not only did Golden Tate attempt to throw Sam Shields over the top rope like he was in the Royal Rumble, he then proceeded to NOT catch the ball (I mean, the Packer DB had that thing secrued and put away, Tate had one arm stuck in the Packer DB's bread basket), but I guess that combo mean TD Seahawks, yay victory.
Packers took to twitter to say some very unflattering things, Clay Mathews tried to get some kind of phone-bomb to Goodell's office going, and people are just generally pissed.
This is really making the games comical. The Sunday and Monday night games got entirely ruined by these assholes, to the point I'd almost like to see those games replayed. I guess the refs decided that "being in control" of the game means "throw a billion flags". That is not it, guys! It makes me not want to watch.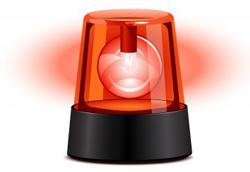 That call was completely indefensible, and it's a joke. As a joke, though, I must admit it was fucking hilarious. Apparently Packers fans left over 70,000 voicemails with the NFL office that night. Behold the power of cheeseheads scorned.
It is certainly making it difficult, but, again, I am not going to stop watching and neither are you. Goodell has us by the balls and always will. 'Tis sad. Let's just hope the Bears win, because they need to take advantage of literally every opportunity to stay ahead of the Packers.
Agreed. To wrap this up, who's the worst team in the NFL? Jesus, is it the Chiefs? Maybe the Browns?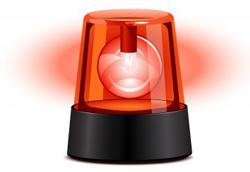 You know, I've been pondering the question of who is both best and worst in the NFL. I hesitate to commit to Atlanta, because we've seen that movie before, and then they just piss all over themselves in the playoffs. As good as the Cardinals have been (yes, TEC, they are legit), I can't buy that they're literally the best team just because they're 3-0. Tough call. We'll have to wait and see.
The worst is nearly as difficult. Miami looked like an early candidate and still looks terrible, but they've already got a win. Can anyone really buy a Saints team with Drew Brees as the worst team in the NFL? I guess we go with Cleveland because it's just a natural fit.
I have to say Cleveland is the worst. They have no offense and their defense has looked acceptable only because of who they have played. You didn't mention the Chiefs! That's odd. They've looked awful here early. They seem to be a team that gets better as the year goes on, and they're in a bad division. The funny thing is I'd bet just as comfortably that they'll get the #1 pick as I would that they'll win the AFC West. And the Chargers suck, you need to get off that bandwagon here quick.
Miami isn't the worst, Reggie Bush is legit and he plus their acceptable defense are worth 5 or 6 wins. The Browns may only be worth 3 wins this season.