Welcome, loyal SKOfans, to the first in a (hopefully) long series of interviews with a true titan in the industry, ESPN Chicago. It is a true honor and priviledge to be able to gain additional insight into what we see on the television through people who a-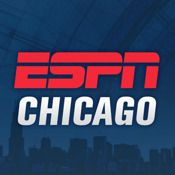 DID YOU SEE THE J'MARCUS SACK?!?!?!
Er... I thought I was going to be interviewing someone FROM ESPN Chicago? Like, Wright or Dickerson? Who... who are you?