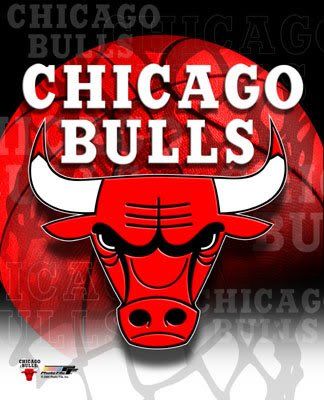 -It was a long weekend for me, so the recap will span from two Fridays past to last night! The Bulls went 5-2 since Friday, January 11:
The Bulls kicked off this stretch by shellacking the Knicks. They won 108-101 but were up comfortably halfway through the fourth before they let the Knicks score a bunch of garbage time points. The game said equal things about how over their own heads the Knicks were playing to start the year and how good the Bulls can be.
Of course, the Bulls followed that up by losing by 16 points, at home, to the worst team in the West, Phoenix. I wrote about this last Monday, but it bears repeating: the Bulls simply can't take nights off. Before they could turn in lackluster efforts and be bailed out by D. Rose. Without him they need to work hard night in and night out. Luckily, it does seem like this loss kicked the Bulls into gear.
The next game came Monday against Atlanta, and you may not see a better defensive performance from a team all season. The Bulls won 97-58, broke several defensive records, and made Atlanta look like an AAU team. It certainly seemed like the beating administered by the Suns started something in this team that had been lacking for much of the season.
Next came an OT game against the Raptors in Toronto. The Bulls managed a 2 point win, but it wouldn't have ever been that close, and certainly would not have gone to overtime in the first place, if Marco Belinelli would not have taken 7 ill-advised shots down the stretch. Despite Luol Deng and Carlos Boozer both being on the floor, the Bulls ran their entire offense through Belinelli for the last 4 minutes of regulation and almost the entirety of overtime (before they got smart and gave it to Deng to finish it off). I like Belinelli, but he was out of control on this night and he didn't have his shot. I can't be sure if this was Thibs' idea or the team's, but it shouldn't have happened. Deng should have been the go-to guy.
On Friday the Bulls played their second straight overtime game, this one in Boston versus the Celtics. Deng and Boozer had great games, but Deng went down in the fourth (and hasn't played since, he's day to day) and things looked bleak. Luckily, as time was running out Marco Belinelli charged the hoop and lost the ball (there was much rage, this is not the lucky part), but it bounced straight to Kirk Hinrich who nailed a jumper with 3 seconds left to send this one into OT. Belinelli would redeem himself in OT when he hit the game winner with under 10 seconds to go as he was falling down and fading away. It was an impressive shot, and it gave the Bulls the 100-99 win.
Sadly, the Bull's three game win streak would come to an end in their third straight overtime game on Saturday against Memphis. You know it's a defensive battle when a game ends in OT and the score is 85-82. The big story out of this one, aside from another Bull home loss, was that Tom Thibodeau sat Joakim Noah for nearly the entire second half. When asked why, all he would say is that Jo knew why. Whatever happened, it seems to be over, as Jo played full minutes against Los Angeles last night, and it seemed to work, because...
The Bulls beat the Lakers last night at the UC, 95-83. The Lakers may not be a great team overall, but they do have a great offense, and holding them to 83 points is a great accomplishment, not to mention getting home wins for this team seems to be like pulling teeth. This brought the Bulls to 24-16.