EXCELSIOR
So let's start this shit with the Bears. How fantastic was that? It was exactly as we envisioned, right? The pass game opened up the run game, Forte looked explosive, Bush looked great, Marshall dominated, and once Cutler settled down he spread the ball out nicely. Plus we now have TWO wide receivers who will catch the ball in double coverage and maybe even three considering how fiery Earl looked. We haven't had ONE of those for... I can't remember. Have we had one of those? The defense gave up a Donald Brown TD, but otherwise looked stout. And Jennings really stepped up.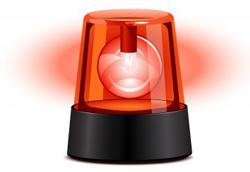 Yeah. That was incredible. I try very hard to stifle the tiny voice of meatball pessimism in me (the one that's currently whispering "but the Packerrrrrzzz neverss starts 0s-n-2sssszes. How we hatesss themmsss"), but I'd gotten used to the Bears responding to preseason hype with awful, awful debuts. Like the Cutler opener in 2009. That was the kind of dickpunch I almost half expected, and it opened up like that. I was seconds away from expecting Marshall to tear his hammy and the Bears starting Sanzenbacher by week 3.
Except, they recovered. That whole game plan really shows why Mike Martz should get punched in the mouth. They ran the ball effectively, threw short to get the passing game going, then went deep off of play action and with the tight end staying in to block. The result? A more effective deep passing game than Martz ever managed despite all of his attempts to force it.
God I love Alshon Jeffery. Marshall was everything he's proven himself to be over his career. Earl was wide open on 3rd down because that's just what he does. They used Devin effectively as well. The defense looked fine. It was 34-14 and they'd allowed less than 200 total yards when they called off the dogs and pulled Urlacher, Briggs, and Peppers (with Tillman already out). So we know if the Bears lose all four Pro Bowlers from last year they'll give up meaningless yards. Who cares? Tim Jennings is a good ballplayer. So is Kelvin Hayden. I hope Tillman's ready to go Thursday, because I'll feel more confident with those three and DJ Moore matched up on Green Bay's guys than I've felt in a while.