Yes, friends, the Bears have been eliminated. Despite the "excitement" of a head coach search and draft prep, that really leaves us with very little to write about concerning the Bears. It also means the only sport involving things related to Chicago going on is basketball, which is generally my wheelhouse. Erik should have plenty of Chicago sports writer cannon fodder concerning this head coach thing, Red will probably break down the year and rosters in preparation for the draft. And I will be taking care of B1G and Bulls hoops. Need a distraction for the eight months between now and the first Bears game of the 13-14 season? ENJOY.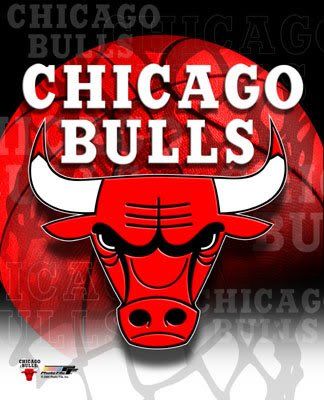 Since last Friday the Bulls have had a strange three games. They started it off on Saturday by beating the Wizards 87-77 in Chicago, which is okay? Of course, the Wizards don't have John Wall, are 4-24, and were lead in scoring by rookie Bradley Beal, who scored 14 points. We'll take it, I guess.
Of course, they followed that performance up by scoring 81 points against the Bobcats, at home, and losing by 10. The Bobcats are a mighty 8-23 and came into Chicago on Monday with an 18 game losing streak. Not the best of days for the Bulls, and that's a loss we should all pretend didn't happen (especially given that the Bulls have a draft pick of the 'cats that is getting closer and closer to being unprotected). Bob-what? The Bulls played who? I think you are mistaken, ser.
They did follow that embarrassment with a 2 point win over the Magic, 96-94, in Orlando on Wednesday. Jameer Nelson dropped 32 points, somehow, but the Bulls still pulled it out, thanks mostly to 31 points and 11 boards from Carlos Boozer. You may have noticed I did not talk about me being personally thankful to Carlos. Me posting his stat line might be the most pleasant thing I have to say about Carlos. Ever. YOU ARE 6'11", CARLOS. STOP SHOOTING FADE-AWAYS GAHHHHH.
The Bulls are currently 17-13 and would be the #5 seed in the East if the season ended today. The relative success of this Bulls team without its best player says a lot about the state of the Eastern Conference. That the Knicks have managed to get to 22-10 with an offense based entirely around shooting threes, Carmelo Anthony, and ancient men perhaps born during the warring states era is another good example to point to. The good news is one Mr. Rose traveled with the team to Orlando and will also be present tonight at the Heat. The timetable for his return seems to be the All-Star break, and if he can return then, get 40% of a season under his belt, and get back into form... well, who knows. But as it stands, this team is still good enough to make the playoffs without Rose.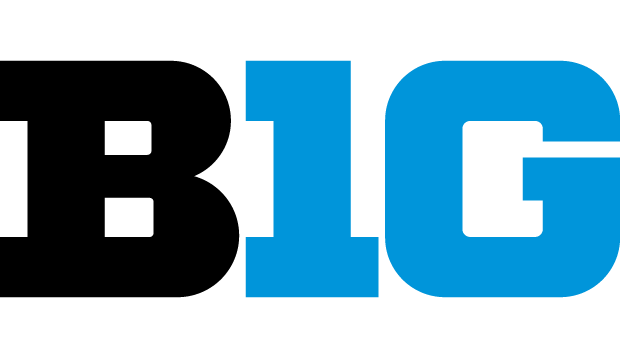 B1G play also opened this week on Monday. I'm a Hawkeye, Red used to be an Illini fan, but like most Illini fans his interest wanes with how good the Illini are. Now Red is, probably, a Northern Iowa fan. Erik went to Bradley, which would make him a Missouri Valley fan if he knew what basketball was. So, actually, I might have to start recapping the week in the MVC. GO PANTHERS?!
Monday:
#5 Indiana 69 - Iowa 65
I went into this game hoping the Hawks would keep it close, and boy did they. Strangely, though, they didn't really play very well. They went 3/17 from 3, shot 33% from the floor, Roy Devyn Marble (Iowa's best player, arguably) shot a ridiculous 1/14, they got outrebounded by 9... and lost by four with a chance to tie the game with a three with 3 seconds left. Maybe Indiana had an off night too, maybe Iowa is pretty good. Who the hell knows. But one thing is for certain: if Iowa wants in the tourney this year, they should probably stop letting opposing point guards drive directly at the basket for easy layups. There were a couple instances where Victor Oladipo charged, in a straight line, from the three point line to the hoop, while all five Iowa defenders did the MC Hammer "U Can't Touch This" dance. It was strange, and I question the strategical soundeness of the "Hammertime" defense.
#18 Michigan State 63 - #9 Minnesota 76
Michigan State is always a dangerous out, but aside from an early season win over Kansas they haven't been very impressive. They had a five point lead with about 8:30 to go but collapsed in epic fashion, eventually taking a 13 point loss. The Hollins' and Trevor Mbakwe, predictably, were the biggest parts of the comeback. Minnesota is now in the top 10. Watch for Tubby Smith's team to immediately lose, at home, to a beat-up Northwestern team. Because he is Tubby Smith.
Wednesday
Nebraska 44 - #8 Ohio State 70
Ever seen Nebraska play basketball? This was probably a good effort from them. MOVING ON.
#11 Illinois 61 - Purdue 68
Illinois was probably the biggest surprise of the non-conference season. They have a new head coach, lost Meyers Leonard, ad their best player shoots more than Monta Ellis and Brandon Jennings COMBINED. But Brandon Paul has been hitting everything, and that's led to wins over Butler, Auburn, Georgia Tech, and at Gonzaga. Very impressive. It should have been predictable, then, that the Illini would lose to 6-6 Purdue in their B1G opener. Brandon Paul had a pretty good game, and it's rare you want a guy like that to shoot MORE, but when he shoots 5/10 from the floor and 4/7 from the field... maybe he should have taken a few more shots.
Thursday
#2 Michigan 94 - Northwestern 66
Not much to say here. NW is missing three of its best players, Michigan has Trey Burke and could win a national title. Sorry, smart kids.
Penn State 51 - Wisconsin 60
Wisconsin has lost all of their difficult games so far this year, lost Jared Uthoff to Iowa this offseason, and their head coach lost a lot of respect in the process. I'm predicting a bad year for the Badgers. This game didn't do much to assuage that fear. Writing about Penn State basketball is like writing about Nebraska basketball. It's just a waste of time.
This Week
The Bulls get the Heat in Miami tonight, the Cavs on Monday, and the Bucks on Wednesday. Hopefully they'll get two wins out of that. B1G highlight games include #8 OSU at #11 Illinois on Saturday, #9 Minnesota at #11 Illinois on Wednesday, and #18 MSU at Iowa on Thursday. Enjoy the hoops, see you back here on Friday!