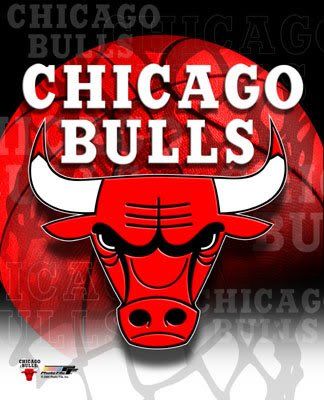 -It was a long weekend for me, so the recap will span from two Fridays past to last night! The Bulls went 5-2 since Friday, January 11:
The Bulls kicked off this stretch by shellacking the Knicks. They won 108-101 but were up comfortably halfway through the fourth before they let the Knicks score a bunch of garbage time points. The game said equal things about how over their own heads the Knicks were playing to start the year and how good the Bulls can be.
Of course, the Bulls followed that up by losing by 16 points, at home, to the worst team in the West, Phoenix. I wrote about this last Monday, but it bears repeating: the Bulls simply can't take nights off. Before they could turn in lackluster efforts and be bailed out by D. Rose. Without him they need to work hard night in and night out. Luckily, it does seem like this loss kicked the Bulls into gear.
The next game came Monday against Atlanta, and you may not see a better defensive performance from a team all season. The Bulls won 97-58, broke several defensive records, and made Atlanta look like an AAU team. It certainly seemed like the beating administered by the Suns started something in this team that had been lacking for much of the season.
Next came an OT game against the Raptors in Toronto. The Bulls managed a 2 point win, but it wouldn't have ever been that close, and certainly would not have gone to overtime in the first place, if Marco Belinelli would not have taken 7 ill-advised shots down the stretch. Despite Luol Deng and Carlos Boozer both being on the floor, the Bulls ran their entire offense through Belinelli for the last 4 minutes of regulation and almost the entirety of overtime (before they got smart and gave it to Deng to finish it off). I like Belinelli, but he was out of control on this night and he didn't have his shot. I can't be sure if this was Thibs' idea or the team's, but it shouldn't have happened. Deng should have been the go-to guy.
On Friday the Bulls played their second straight overtime game, this one in Boston versus the Celtics. Deng and Boozer had great games, but Deng went down in the fourth (and hasn't played since, he's day to day) and things looked bleak. Luckily, as time was running out Marco Belinelli charged the hoop and lost the ball (there was much rage, this is not the lucky part), but it bounced straight to Kirk Hinrich who nailed a jumper with 3 seconds left to send this one into OT. Belinelli would redeem himself in OT when he hit the game winner with under 10 seconds to go as he was falling down and fading away. It was an impressive shot, and it gave the Bulls the 100-99 win.
Sadly, the Bull's three game win streak would come to an end in their third straight overtime game on Saturday against Memphis. You know it's a defensive battle when a game ends in OT and the score is 85-82. The big story out of this one, aside from another Bull home loss, was that Tom Thibodeau sat Joakim Noah for nearly the entire second half. When asked why, all he would say is that Jo knew why. Whatever happened, it seems to be over, as Jo played full minutes against Los Angeles last night, and it seemed to work, because...
The Bulls beat the Lakers last night at the UC, 95-83. The Lakers may not be a great team overall, but they do have a great offense, and holding them to 83 points is a great accomplishment, not to mention getting home wins for this team seems to be like pulling teeth. This brought the Bulls to 24-16.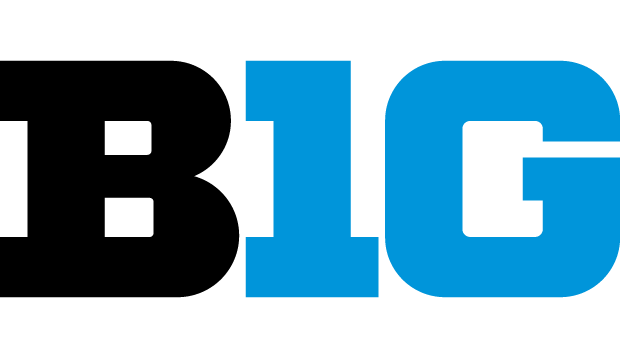 Saturday the 12th:
#8 Minnesota 81 - #5 Indiana 88
Indiana absolutely dominated the first half of this game, but the Gophers equally dominated the second, pulling within 3 points with 30 seconds to go. But Indiana pulled it out in the end and would be ranked #2 shortly. This game didn't do much to dissuade anyone from believing either is a contender.
#12 Illinois 51 - Wisconsin 74
But this one did! Illinois has been positively schizophrenic this season. As we would find out in a few days, Wisconsin might be pretty darn good, but losing by 23 to anybody is painful. Illinois went cold, and as go the Illini shooters, so goes the Illini. This brought the Badgers to 3-0 in conference.
Sunday the 13th:
Iowa 70 - Northwestern 50
Northwestern is a battered and bruised squad, and the Hawkeyes needed their first conference win. This one wasn't in question for long. The best thing to happen in this one was definitely Aaron White nearly decapitating his head coach, Fran McCaffery, with a Northwestern player's lost shoe. Other than that, the better team won.
Penn State 42 - Purdue 60
Not much to say here. PSU is terrible.
#2 Michigan 53 - #15 Ohio State 56
This was Michigan's first loss on the year. The entire Wolverine team went cold, and OSU made just enough plays to win. Michigan is the better team, but on this night they just didn't have it. Hard to believe considering they were playing their most hated rival.
Nebraska 56 - #22 Michigan State 66
Yup.
Tuesday the 15th:
Wisconsin 64 - #2 Indiana 59
And here's where we decide Wisconsin might be pretty good. A win at Assembly Hall is a great tournament resume builder, especially considering this might be the only one of its kind all season. Bo Ryan's team matched up well, used strong defense, dictated the pace of the game, and came out victorious. Despite Cody Zeller going 8-8 in the first half Wisconsin managed to stop him from taking a single shot in half 2. A great performance. As long as Wisconsin can stay above .500 in the conference, this one probably gave them a strong tourney case.
Wednesday:
#18 Michigan State 81 - Penn State 72
Yup.
Purdue 65 - Nebraska 56
Yuuuuuup.
Thursday:
#5 Michigan 83 - #9 Minnesota 75
Tough couple games for Minnesota, but they held strong against both Indiana and Michigan. This one would have been nice to have for the Gophers, but their schedule gets much easier from here on out and they get a chance to beat Indiana in Minneapolis later this season.
Northwestern 68 - #23 Illinois 54
Well... shit. Not sure what's wrong with the Illini lately, but they need to right the ship quickly. Losing at home to a Northwestern team missing almost the entirety of its talent core by 14? Jebus.
Saturday:
Wisconsin 66 - Iowa 70
Huge win for the Hawks here. They were up 34-18 at the break and Wisconsin only got to within three with seconds to go. Roy Marble iced it with free throws, and Iowa got its first big B1G win of the season. This game continued the Fran McCaffery trend of beating Wisconsin. This makes it three in a row, four if you count Jared Uthoff (and during the game the Iowa PA announcer made sure to let Wisconsin know Iowa stole one of their players). Wisconsin fell to 4-1 in conference and Iowa improved to 2-3.
Nebraska 68 - Penn State 64
Someone had to win?
West Virginia 52 - Purdue 79
This is essentially how good the B1G is this season. A mediocre B1G team is approximately 27 points better than any other conference's mediocre team.
#11 Ohio State 56 - #18 Michigan State 59
This is the first of a tough 3 game stretch for MSU, and Sparty managed to pull it out late. Aaron Craft hit a three to pull OSU within 1 point with 13 seconds to go, but Keith Appling made both of his free throws and OSU missed a tying three at the buzzer. OSU fell to 3-2 in conference here and MSU improved to 5-1.
Sunday:
#2 Indiana 67 - Northwestern 59
Northwestern has proven to be fairly pesky even without their best players. Good job by Indiana to stay focused and win this one on the road.
-So where does this leave us? The B1G seems to have 7 NCAA bids nearly locked up with Iowa, being the eighth, sitting firmly on the bubble. Speaking of, Iowa plays at #14 Ohio State tonight in a game that could put them firmly in. The other B1G game of note this week is #13 MSU at Wisconsin tonight as well. Short recap week for me on Friday! The only Bulls game between now and then is tomorrow, at the United Center, against the Pistons. See you Friday!