Alright, well, let me start this off by saying this could be a good hire. There's no way of knowing until it plays out. But here's why I think Arians was the better choice:
1)
The last time Trestman was in the NFL was 2004. He was the assistant head coach and QB coach of the Dolphins. That team went 4-12.
The last time Bruce Arians was in the NFL was last year. He took a Colts team that earned the #1 draft pick the year before and had just seen their real head coach diagnosed with cancer and led them to the playoffs at 11-5.
2)
The popular thumbs up to Trestman is the QBs he worked with. He worked with Steve Young!... for two years. What happened those two years? They lost to the Packers in the divisional playoffs. Both years. You know who else he QB coached? Jake Plummer! From 1998 to 2000. From 2001-2003 he was the OC for the Raiders! Who made the Super Bowl in 2002! So why only until 2003 then? Surely he got a better job! Well... no. See, the Raiders dropped straight into the shitter, to 4-12, he got canned, did the Dolphins thing for one year, and then went to NC State. NOT TO BE THE HEAD COACH! Nope. He was their offensive coordinator!
A popular argument for Arians is the QBs he worked with. He worked with Ben Roethlisberger! What happened between 2007 and 2011 for the Steelers? They won the Super Bowl in 2008 and went back in 2010. In his last season they went 12-4 but lost in the divisional round. Roethlisberger's numbers spike considerably in 2007, coinciding nicely with Arians' arrival. Roethlisberger continues to be a very good QB. What happened with Trestman's QBs? Well, aside from Steve Young, who had ALREADY WON A SUPER BOWL WHEN TRESTMAN GOT THERE, he was the QB coach AND the OC for Jake Plummer's worst two seasons, his second and third. He was the QB coach and OC for the Raiders with Rich Gannon... and Gannon's numbers stayed exactly the same as they were before he got there, until his third and final season in Oakland when they went 4-12. Then he was the offensive coordinator for NC State. What did NC State do in the two years he was there? 7-5 the first year, 3-9 the second year. The second season NC State did not score more than 24 points in a game. In the first season they did it once. Against Eastern Kentucky.
3)
The big thing today was that Emery chose Trestman because he wanted a disciplinarian for Jay. Someone who would hold Jay accountable. Is Phil Emery out of his GODDAMNED MIND?
A) Why would Jay listen to this CFL guy? He... commands respect? I just outlined Trestman's whole NFL career (leaving out his stints as the Lions QB coach in 1997 and his activities in the 1980s because... well, why pile on?) and it is not impressive. So Jay was being coached by Lovie Smith... who had made as many Super Bowls as a head coach as Trestman has at any position... and who has been an NFL head coach for exactly nine more years than Trestman (who has NEVER been an NFL head coach)... but yeah, Jay will surely listen to him more. Because look what Trestman did! He coached Steve Young for two years after Steve Young was already amazing! He coached Rich Gannon two years after Rich Gannon had already become great... then in his third year drove Rich into the ground! He coached Jake Plummer, who... well, Red, you understand that part. He coached Scott Mitchell! Jesus I'm depressing myself. I need you to realize I am not leaving anything out here except his CFL stint. This guy's entire NFL body of work is incredibly underwhelming.
B) So we're building around Cutler. Fine! Actually, I'm on board with that, because Emery has made his decision and he's sticking to it. That's all I wanted him to do, and it looks like Jay is here for the long haul. So, instead of getting a guy who, just LAST FUCKING YEAR, coached Andrew Luck into the rookie of the year (probably) and the Colts to 11-5... and before that turned Rapelisberger into the QB he is today... we grabbed a guy who has literally never developed a starting QB to be better than he already is. And this is because... I guess Arians wasn't going to yell at Jay? This sounds like the worst idea. This sounds like the absolute worst idea I have ever heard.
Look, I'm not jumping off a bridge here. Yet. But we just passed on the coach of the year in the NFL, a guy who has proven he can develop QBs, a guy who has proven he understands offense in today's NFL... for a guy whose resume looks like this? Because he will "hold Jay accountable"? Alright, nevermind. I'm jumping off the bridge.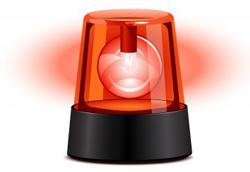 This was definitely the bold hire. It's not a stupid one, but it will definitely either make Phil Emery a genius or an all-time Bears goat. He's either going to be the bold visionary who took a chance on a brilliant offensive mind, or "dat guy who hired da CFL cooch."
Personally, I'm okay with this. It's less about the QBs he's worked for (he's had great success and some failures, and that logic can always be dodgy) and more about the fact that he's successfully adapted his offense pretty much every where he's gone. He's run a base West Coast with Gannon, a mobile West Coast with Young, and a spread in Canada. At the very least, he'll be creative and adaptable, something the Bears just haven't been on offense.
The Cutler stuff has more to do with Trestman working with Jay as his personal QB coach before the 2006 draft. He's done that with several QBs lately. His reputation as an offensive mind is well-deserved, and I'm excited to see how his willingness to adapt the west coast offense to a 12 man spread translates into molding a new NFL offense in Chicago.
My concern comes from how well he handles the daily grind of the NFL head coaching job. He's been an offensive coordinator, so he's not unfamiliar with the workload and the hours, but it's still a different scenario to handle it each day of the year. In Canada the practice hours are nowhere near as long, the film sessions are far less grueling…I think he's capable of doing all of this, but it's a matter of how quickly he gets up to speed.
My final verdict: not a stupid hire, but we'll definitely have to simply see how this plays out. Arians would definitely have been the safe pick. Emery sees more potential in Trestman. Let's see if he's hanged himself.
A) Hit reply all, man.
B) He has had zero great successes:
1995-96 with the Niners Steve Young had the worst two seasons of the seven year stretch from 1992-1998.
1997 with the Lions Scott Mitchell did okay. Not as good as his 1995 season, but slightly better than his 1996 season.
1998-2000 with the Cardinals he had Jake Plummer. These were three of Plummer's four worst years, including his worst year in 2000.
2001-2003 with the Raiders he coached Rich Gannon. Rich Gannon remains very nearly the exact same QB he was in 1999 and 2000.
2004 with the Dolphins he had A.J. Feely and a Detmer, so I won't kill him for that.
2005-2006 he is at NC State. His QBs are terrible, and I already listed the stats of his offenses.
2007 he can't find a job
2008-2012 he coaches in Canada.
C) He has not molded his offenses. He has run west coast offenses in the NFL and has run CFL offenses in the CFL. In case you were unaware, nobody runs in the CFL. It is a spread league. If he ran the west coast offense up there he would be shot
D) You know who Trestman has "worked with" before drafts recently? Brandon Weeden, Brock Osweiler, Tim Tebow, and Jimmy Clausen.
Yay for him.
E) You saying the Trestman hire was "bold" and Arians was "safe" is like saying Stephon Marbury is a "high-volume shooter" and Kobe Bryant is the "safe bet". What you really mean is the Trestman hire is "Almost 75% likely to be batshit crazy" and an Arians hire would have "Guaranteed us at least contention, and potentially been something more, but at worst would have been more 10-6, 11-5, 12-4 seasons with no advancement in the playoffs". Arians even has a higher ceiling! HE HAS WON A SUPER BOWL.
I understand your desire to have the alternate opinion here, but don't act like being anti-Trestman is the meathead opinion. The shit I have written here is all fact! Hard, statistical, historical fact. Trestman has never proven capable of anything in the NFL!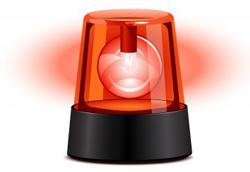 I'm not saying you're wrong. I just like Trestman. I'm willing to give him the benefit of a doubt. Also, there were four 1,000 yard runningbacks out of 8 teams in the CFL this year. You can run in the CFL.
He has adapted his offense. He's well respected around the NFL and was a finalist for the Colts job last year. I don't think this batshit crazy. Phil Emery seems like a guy who understands football. I trust his judgement. If not, they're both gone. This team, regardless of hire, was either going to win now or force a total rebuild. Might as well clean house on every level if this fails.
I'm definitely not accusing you of a meatball opinion. I'm just not thumbing my nose at a guy because he was a CFL head coach.
Also, about Kromer, you can't hire away someone else's good offensive coordinator, because they're not going to just let them walk. So you have to promote people to the job, and he seems a good start. An offensive coach from a great offense who has even had to step into the head coaching job.
This is a complete reversal of our usual arguments, in which I say "I have a feeling" and you crush me with facts. I have now crushed you with facts, and you're saying you "have a feeling". There are no factual reasons for hiring Trestman. You just said he was a finalist for the Colts job last year, and used that as a plus? That means the Colts thought Pagano and his staff were better! And they were right! And now we had the chance to steal a member of their staff, a guy who has proven himself capable of doing the things you HOPE Trestman MIGHT do... and we instead took Trestman. Because he is going to yell at Jay. I am so goddamned sad.
And Red, the CFL has 19 weeks. With no byes. So rushing for 1400 yards, like Cornish did (3 others rushed for between 1200 and 1000 yards)... means you rush for well less than 100 per game.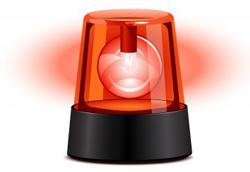 ….as do most NFL runningbacks these days. I don't think adopting a guy from a pass-heavy league is that bad of a strategy when the NFL is now a pass happy league.
Well I can't argue with statistics. It's a dodgy proposition typically to judge an offensive coordinator/QB coach with stats, unless you have long trends with varying personnel and QBs. It's hard to credit or blame him with what Young did in 1995-1996, because that was after they intentionally destroyed their salary cap situation to win a Superbowl in 1994, and the roster was hit hard the next couple of years. I'm more hopeful that the fact that he studied under Shanahan, that he worked with Steve Young, period, is a sign that he knows offensive football pretty well. Gannon won the fucking MVP under him, for whatever that's worth. I don't think you can just dismiss him because he had good years before Trestman arrived. But you also can't credit him. As we've learned many times, personnel matters more than the offensive coordinator, usually. For what it's worth, he got 3700 yds passing and a playoff season out of Plummer in his first year as Arizona's OC. The next couple of years sucked after that, so which guy is he? The one who got the good playoff season or the one who got the bad ones? How do you judge anyone who had to work with fucking Arizona's offensive talent in the darkest of their dark days? I mean, shit, nobody wanted Sean Payton when he was coaching Vinny Testaverde and old Drew Bledsoe. Tony Romo comes along and he's a brilliant mind. Trestman's been highly successful in Canada, and I get that means nothing to you, but I don't think it's as easy or as meaningless as most people will say it is in days to come. I watch the CFL all the time. The game is vastly more complex and intricate and difficult than people give it credit for. That's why most American players who go up there and think they'll just walk in and then get back to the NFL fail miserably.
I'm arguing less with statistics and more with scheme. He's a guy that's a highly regarded offensive coach, he's coached in very different schemes going back to his time coaching Jim Kelly in college, so he's been a part of countless offensive evolutions and I think his experience alone means he'll bring innovation and creativity to the Bears offense. Arians would have as well. I'm not saying Arians wasn't a better hire. I'm just saying I don't think this is doom and gloom and I think the guy may just surprise you.
I will say this, though: Emery has huge balls. We thought he would live and die with Shea? NOT SO FAST. He has certainly attached his GM life to Trestman. If this fails, Emery is gone gone gone.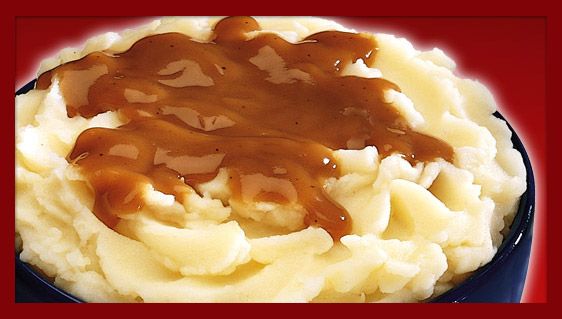 I don't think so. Emery has Cutler in his back pocket, throwing him to the wolves absolves him of any and all guilt. If it doesn't work out, he potentially has the "rookie" excuse the next year, too.
In fairness, a lot of people seem to think Trestman is a solid hire. Far be it from me to say ESPN is the smartest organization, but I doubt they'd be plugging him over Arians if there wasn't something there. So Emery must have seen that same thing. Maybe Trestman has developed a Captain America serum and will use it on the offensive line, but only if they let him call the plays
Plus I think Iggins is underestimating the "yell at Jay Cutler" thing. I still like Jay, and want him to succeed, but sometimes it takes somebody who'll actually hit you for being a jackass to make you stop. Look at Norv Turner in San Diego. Great playcaller, but he needed somebody to punch him in the neck when he tried to do his Norv shit.
I'm not saying this is absolutely death. I'm saying he will be a bad coach, definitely worse than Arians, but it won't show in the record. Red's argument is the same as mine, really. He's saying the Bears will get better based on their personnel and Trestman will be a non-entity. Which I agree with! But once this defense dissolves because it's old, he's fucked and so are we.
Why hire someone who will only be as good as their personnel when you could have hired someone who turned a 2 win team into an 11 win team with just the addition of a rookie QB, is what I'm saying.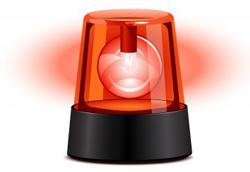 No, I think Trestman really is good with X's and O's. I understand he was only "good" with Steve Young and apparently only as really good with Gannon as Gannon was without him, and that his mediocrity with Plummer and whatever outweighs his good, because all of his good results were the result of good personnel and his bad results were apparently his own fault entirely, I guess. I think he'll be a good offensive coach with the talent in Chicago. The team will be better next year. But the team's future, and this would be true whether the coach was Lovie, Arians, or Trestman, depends on Emery's ability to avoid Jerry Angelo's ten year run of wasted draft picks.
Steve Young had his worst two years from 92-98 with Trestman. Steve Young did not stay the same. He got worse. Plummer was the best his first year under Trestman, then got worse the next year, then WAY worse the third year... then when Trestman left Plummer improved. Gannon stayed the course. NC State took a huge nosedive. Scott Mitchell was mediocre. You keep saying things like "his good results", but to me good results equal improvement, not holding serve. If Microsoft canned their CEO then hired me they would expect me to do better. If I did worse, then I was worse than the last guy, EVEN IF I STILL MADE MONEY. Trestman has no track record of improving anything at all. He either holds serve or makes things worse.
And Red, I agree wholeheartedly that the team is in Emery's hands.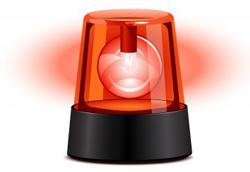 If nothing changes? Yeah, that's about accurate. If Phil Emery is one of those real GMs that finds talent on both sides of the ball in the draft, doesn't just punt his first round pick every year, signs living, breathing free agents that aren't Frank Omiyale? Probably considerably better. You're predicting the future of this team as though Phil Emery was the next Jerry Angelo. I'm not saying he isn't, but if he is, than Bruce Arians wasn't going to fucking save us. Either Phil Emery actually knows how to rebuild a roster while contending (which is what the Real good GMs do. Anybody, for instance, can occasionally get lucky with three straight top five picks and build a temporary contender and get way too much credit for it: see the 2011 Lions). Great GMs, know how to continually ensure that one unit is capable of carrying a contending team, even if you have to rebuild the other. If Emery infuses the offensive line with talent, and if Trestman really is a good offensive coach, this team should improve enough to still contend while the defense reloads quickly. If Emery misfires on that rebuild, than the defense goes from great to average to terrible and the team goes with it. If he hits on those picks the defense goes great to average to great again and the team is a real, viable contender.
Again, this all boils down to the thing that's been the Real big problem for the Bears for a decade: bad draft picks. They've gotten all of their success in the last couple of years out of basically two good drafts (2000, Urlacher and Mike Brown and 2003: Tillman and Briggs) and a couple free agent signings and trades (Cutler, Peppers, Marshall). If they can patch together nine mostly good years out of the five fucking things Angelo did right, imagine what they could do if Emery is one of those guys who is actually good more years than bad!
So we're basically talking about "how good is Phil Emery" here. I have no beef with Emery yet. The Marshall trade was obviously great, and I can't judge him on Shea or Trestman yet. I disagree (obviously) vehemently with hiring Trestman, especially over Arians, but I can't blame Emery for making a bad hire yet because Trestman hasn't done shit yet. But what I'm saying here is that, if HC is so unimportant that the entire future of the team will be decided solely by his GM... why the hell did we hire a head coach like that? Lovie pulled 9-7 and 10-6 out of Jerry's mess. Hell, he almost got a team led by Kyle Orton to the playoffs!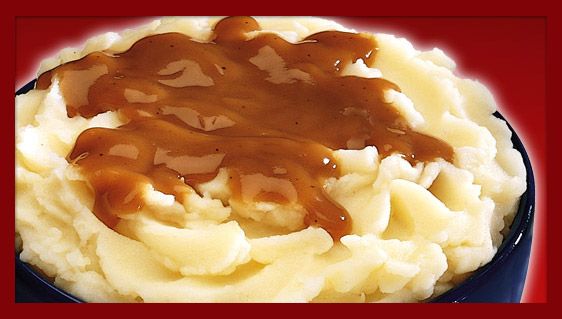 I haven't decided if I like him yet or not. He has potential to succeed, and also potential to fail. I agree that Arians was a better hire, I'm just not doing the ESPN thing and saying "he's not the best in the world, therefore he is garbage."
Technically the fate of the team is always in the hands of the GM. Lovie, as good as he was, was only ever able to achieve middling results because he just didn't have the people for it. However, coaching is just as important. Red said "talent matters, not coaching," but if that's true why have a coach at all? Let Cutler design the scheme he wants and give him the pieces he needs. If talent mattered more than coaching, this team wouldn't have been edged out by the Vikings.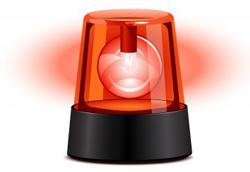 Trying to make myself more clear, I was referring more to the power of assistant coaches. The offensive coordinator is responsible for working with the talent he has and calling plays. He doesn't make decisions on cuts, doesn't sign players, doesn't have anywhere near the input that the head coach does, so I was arguing that it's hard to conclude how Trestman will do as a head coach based on his up and down record as an offensive coordinator.
With regard to Trestman as a head coach, we don't know if he's the kind of guy who will make a team better, worse, or just do exactly what he should with the talent he's given. My "feeling" is that he's got the potential to be the first guy, that he's probably now worse than a guy who will do what you should with what you given, and that I don't think he's a Norv Turner type who will make a team underachieve. Like Mike McCarthy. His one year as an offensive coordinator was with the 49ers in 2005. They were fucking terrible. In fact, he admits he was one of the ones who preferred drafting Alex Smith to Aaron Rodgers. He somehow gets hired as Packers head coach and they've been one of the top three NFL franchises since then. Is he a fucking genius? No. Not even close. He's got great talent and he doesn't underutilize it. That's how I'm looking at Trestman until he proves me wrong and goes to Either.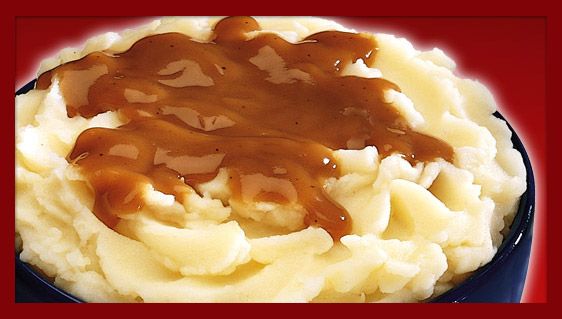 Why can it not just be okay? Why does everything have to be an A or an F in this league? Whether you're trying to or not, the picture you're painting is that Marc Trestman is the worst head coach imaginable and everything is going to crumble into dust around us because we hired him.
Because this hire can't be okay. The Lovie hire was okay. The Mike Tomlin hire was okay. Leslie Frazier? Okay. Hell, Dick Jauron was okay. Trestman got exiled to Canada because his last 4 years in the NFL and NCAA were abominable. So either he does well and you were a genius to grab him, or he does poorly and everybody knows you grabbed a guy who never showed any sign of being a potentially good head coach a head coach job... and he did poorly. Trestman himself could go 8-8 for 3 years and the hire itself won't be okay. Trestman will have been okay! But the hire will have been a disaster. See what I'm saying? It's like if I gambled all my money on Red 27 when I was playing roulette. There are only two potential outcomes: I win and I'm a genius, or I lose and I'm an idiot. If Emery had picked a guy everybody thought was good, and he failed, people could say it wasn't his fault. But he picked a guy he went out on a limb for.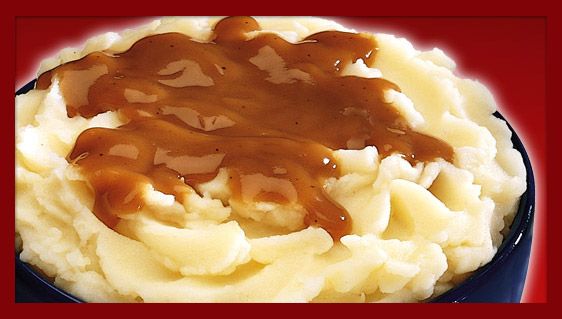 You're looking at it through ESPN's lens, Iggins. I don't give a shit how he reflects on his predecessors or his successors, I care if he wins football games for the team I cheer for. Fuck what Phil Emery looks like because of this hire, or the standard it sets going forward, if the Chicago Bears go to the playoffs a lot of times while Marc Trestman is coaching them, Marc Trestman is a good football coach. I am so goddamn tired of judging everything based on franchise history because our franchise history is fucking terrible.
I'm not judging him on the bad Bear history. I'm judging him next to Lovie freaking Smith, the guy we fired? The guy who went 10-6 this year, made a Super Bowl, made an NFC Title game and lost because Cutler got hurt? That guy. He was a good coach. So when you fire a guy who is doing well, you are saying the new guy will do better! Because otherwise, why fire him? So he is a success only if he is an improvement. So I guess doing "okay" would be going 10-6.
If I hire somebody because I fired the last guy, then I expect the new guy to be better. Is that weird? I guess if that's the way ESPN thinks, then they are rational fucking people. So... good for them?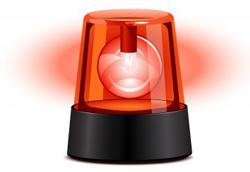 Yeah, Iggins! has a point there. Trestman has to be better for the franchise than Lovie Smith. That may be harder to evaluate than wins and losses, though. In the short run, all we can judge him on is if he improves the offense into a top ten unit. That's his first task, if he can't do that immediately, it was a stupid hire. In the long run, it's if he makes the playoffs consistently and wins at least one title. But like I said, if he improves the offense, keeps Marinelli, and the defense collapses next year, it's not on him, unless he fails to recover after that, and he'll share that failure with Emery if Emery can't replace the aging players. They will both pay. But in the short run I'm calling him a good hire if he makes the playoffs next year and the offense scores at least 24 fucking points a game.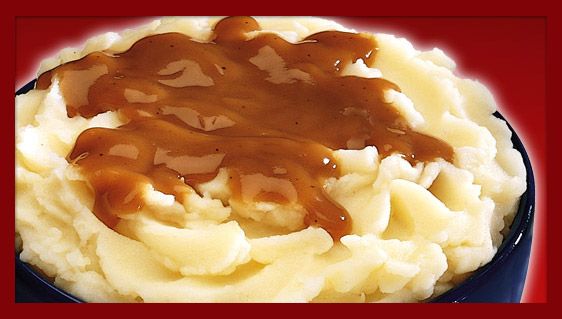 It just seems like you care more about how the hire looks than how the team does, which is the kind of thing ESPN does a lot. I don't think it's fair to judge a guy exclusively on how he compares to his predecessors because circumstances change. Odds are, Trestman will never get the chance to work with a defense of the caliber Lovie routinely had; even if they maintain a level of consistently good performance it's unlikely they'll compare to this year or to 2006. So he could very well do the thing we hired him to do (fix the offense) and still end up looking the same next year because the defense just isn't as good. If we fired every coach who ever went 10-6 again because one time we fired a guy who did that, we'd run through a head coach every two years.
Lovie didn't get fired for going 10-6, he got fired for failing to fix the exact same problem for nine years. I still say Lovie didn't deserve to get fired, but that's the reason for it and there's certainly little you can say in his defense on that front. Trestman's first priority, and the first thing on which I'm going to judge him, is that: did he do what he was brought to Chicago to do. He still has to win games, and certainly Lovie showed that he can't just pay attention to one side of the ball and hope the other side figures itself out. But saying Lovie got fired just for going 10-6 and that Trestman has to either do better than that or be fired himself is ignoring the reality of the situation. There may come a day Trestman gets fired because he went 10-6 but never paid enough attention to the defense, and on that day you can... I dunno pie me in the face or something?... but until then, let's at least give the guy a season before we write him off.
Jesus, I'm not writing him off, I have an opinion and I'm expressing it with conviction. I have no fence here to sit on, I build no fences, and I have no qualms about picking a side. Yeah, he COULD be good. He COULD be bad. But I think he will be bad. And Lovie didn't get fired for going 10-6, no, but firing him at 10-6 means we think this is a better than 10-6 team, so Trestman will have taken a 10-6 team and made it worse if he does worse than 10-6! This is not complicated. Him coming into the Bears at 10-6 and the Bears at 4-12 is different! You can't just say it isn't different at all, and say he's mediocre if he goes 8-8 because .500 is the definition of mediocre! Because if he goes 8-8, we will be worse, and you don't hire someone to be worse.
Basically I'm saying he isn't exactly picking up the pieces here. This isn't a rebuild he's getting into. It's a 10-6 team with a decent QB, great RB, excellent WR, and a good defense that is aging. I expect 10 wins out of it, especially since we'll be playing the #3 teams from each division next year. So I'm holding him to a higher standard than Chudzinski, but that guy isn't inheriting the talent Trestman is.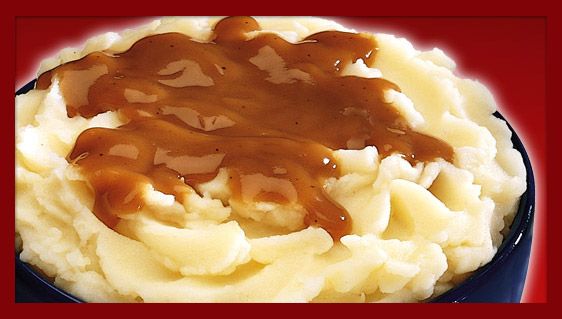 You were the one espousing a total franchise detonation with a "Super Bowl in 5 years" on the bulletin board. Since it seems we're not going that way, though, you're right. I'm not saying I'll stand here and defend him if he goes 8-8 with basically the same team Lovie took to 10-6. But I will defend him if he goes 9-7, but the offense is putting up 25 points a game and the defense just falls off the shelf, or if Cutler's production soars in the same situation. Basically, as long as the defense is good, 10-6 is a fair benchmark for him, because fluctuation there depends on the offense. But if the defense goes to shit in the middle of the offense rebuilding project, well, there's just only so much you can do at a time.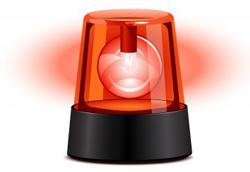 Agreed. If the offense improves and defense declines, then That anger goes at Emery, not Trestman.
You did embrace the DOOM very quickly. Somewhat hilariously, since I repeatedly tried to say after the Texans, 49ers, and Seahawks games that doom was on the horizon and you kept telling me no, and you frequently mock me for my ledge jumping. So, this, too, is an interesting role reversal.
Yeah, I do still think it would have been better blowing it up (because I hate being 9-7. 9-7 sucks. You never get anywhere at 9-7), but we didn't, so I'm moving on. And after today I'll move on from Arians. And I will also give you that, if the offense gets way better he is a success, because I will never blame this guy or credit him for the defense. That's all Marinelli now.
We were on the doom train for different reasons. You because you thought the SEASON was over. Me because the thought of being 9-7 or 10-6 every year is the worst purgatorial fate imaginable. To me, changing incrementally is what got us here in the first place, so I wanted a total demolition.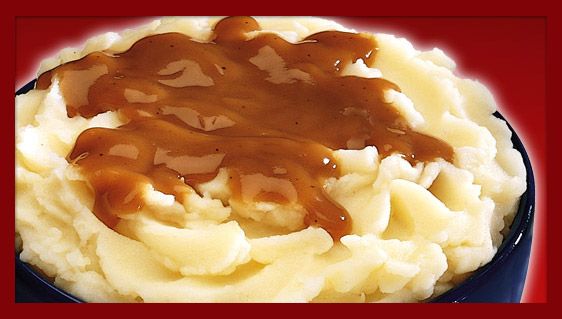 Like Iggins, I fear this team getting Cubs Syndrome. When you only change one piece a year, the first pieces are old by the time the later pieces are in place.
See, that was my DOOM prediction. To me, being 9-7 or 10-6 every year is worse than being 2-12 for three years or something. 9-7 means you're okay, you get okay draft picks, then you keep getting okay guys who do okay things, and when all the guys you drafted develop into good players, half the other guys are gone because of age. To me, blowing shit up was the best option, because at least then we are either winners or losers.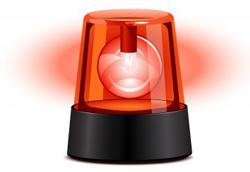 I fear this is as well. Emery last year addressed more than one thing. I mean, Angelo would have gotten Marshall and said "there's your receiver" and drafted seven safeties and a DT. Emery got Marshall, Jeffery (who, if healthy all year, will also make an unfair improvement to the offense when compared to Lovie), Michael Bush (and the loss of him definitely hurt late when Forte frequently failed to get short yardage against Minnesota, Seattle, and Green Bay), and then drafted Shea to address the sagging pass rush. If he takes a similarly wide approach (like getting TWO linemen) to the teams problems this year, we may be okay.
Okay, concrete predictions to end this. I think he'll be a bad coach, but his record will not immediately indicate it. 11-5 next year with an early playoff exit, then progressively worse every year til he's fired.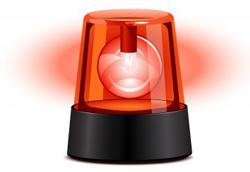 I think it's a good hire. I think he'll get good results from the offense. It's hard to say he'll be better than Lovie, because I think Lovie was a damn good coach. If he'd started in 2004 with Phil Emery maybe the team is just better and this never has to happen. Do I think he'll achieve better results than Lovie? Yes, if Phil Emery is a good GM, which is also still up in the air. I can't say if you gave them both the exact same team, he'd do better than Lovie. But he won't get the exact same team. With any fucking luck, Emery fixes the offensive line this year.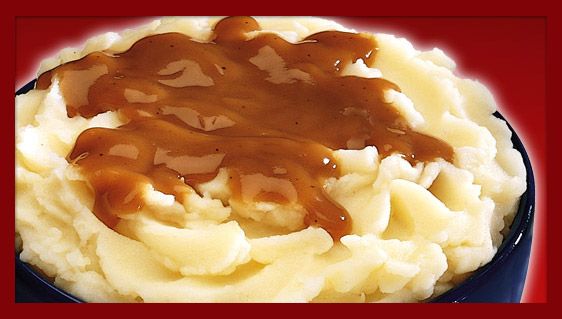 I think he will succeed, but I judge success on a different scale. To me, this season has to be about offensive recovery first and foremost. If he can go 10-6 or, at the very least, 9-7 and show marked improvement on offense, I think he's a great decision. We'll never know if Arians was better, obviously, but if Cutler suddenly surges and they start putting up 20 or more points a game, which I think is what will happen, I think Trestman will have earned a few years to make a playoff run. Staying above .500 is important, but I'm more interested in the offense getting better than I am in winning more games this season. If he doesn't go to, and win, one playoff game in 2014-15 or 15-16, then maybe there's something wrong.