(Remember, dear readers, that these conversations begin Monday before the MNF game. So you get a glimpse at how we felt pre-Bears game and post-Bears game.)
Favorite quote of the weekend so far: Reporter tells Brian Hartline he had 253 yards receiving. Hartline responds "Are you shitting me?".
Beyond that, the NFL seems to be making a whole lot of sense (with two notable exceptions). The Lions and Jets are bad. The Vikings are surprisingly competent (Pennington 2.0). The Texans/Falcons/49ers are the 3 best NFL teams in some order. The Cardinals have a ridiculous amount of luck (they recovered six fumbles this week). The Saints are getting all the leftover bad luck from the Cardinals. The Packers and Patriots aren't as good as expected. The number 1 pick will be fought over, tooth and nail, by Kansas City and Cleveland. The NFC West has four of the best defenses in the NFL, and four of the worst offenses. The Ravens will never be consistent, I guess.
Things that are still up in the air (aside from the two teams playing Monday Night, who are maybe the largest enigmas of all):
1-San Diego: They've beaten Oakland, Kansas City, and Tennessee. They got stomped by Atlanta. I'm predicting a loss at New Orleans next week. Even watching them (up close) beat the hell out of KC, the only impression I got was that the Chiefs (specifically Matt Cassel) are just goddamned terrible. The Chargers had a nice drive to start the game, but it was helped by a bogus PI call, and after that they just capitalized on Chief INTs or fumbles. Whenever they actually had to mount a drive from their own territory they got stuffed. Whether this was because Norv Turner was doing some strange punishment thing with Ryan Matthews (who came in for the closing drive, a drive in which the Chargers ran with Matthews exclusively, a drive in which the Chiefs KNEW the Chargers were running exclusively, and lastly a drive in which Ryan Matthews tore the Chiefs to shreds), I do not know. But even when San Diego dominates they look weak.
2-Cardinals: So very, very lucky. You would think they would lose a game in which they let Tannehill pass for 400 yards because their pass defense is their one good feature, but luck seems to be firmly on their side this year. I can't imagine this thing lasts. I'm predicting an epic disaster like that 6-0 Broncos team from a few years back that finished 8-8.
3-Washington: Obviously, RG3 is damn good. The defense here is demonstrably weak, though. Probably a team that will beat the weaklings on the schedule and get destroyed by good teams.
4-Giants: I would say something here, but isn't it a very Giants thing to do to be mediocre during the season then turn it on in the playoffs?
Any teams you don't quite have a solid picture of yet? (Aside from the Bears and Cowboys)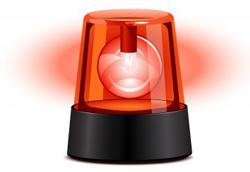 I would say your analysis is spot on, except I think there's a decent chance the Cardinals win that division at 9-7. I'm still not sold that the 49ers can do it again. The Jets are a bad team. Let us not overrate the shutout. Any half-respectable defense can destroy Mirerez these days. That's not to underrate their defense, but I'm not convinced that what happened against the Vikings won't happen against other good teams on their schedule, and the Cardinals did beat them last year. As we know, that whole 13-3 thanks to great defense and mediocre offense thing is really, really hard to do two years in a row.
I think San Diego is mediocre, but they've started fairly well this year and they have a shot in that division. I cannot buy the Broncos yet. Their secondary couldn't even dream of stopping Matt Ryan or Matt Schaub. The Redskins are last year's Panthers. They may hit 7-9. That defense can't stop any Good offense, and allowed 31 points to the goddamn Rams. Giants' gonna Giant. By week 7 the people in NY will be talking about firing Coughlin again. Then they'll make the playoffs or just narrowly miss them before winning next year's Super Bowl or something.
And yeah, the last two teams I have no feel for are the Cowboys and Bears. If the Bears offense can figure out a way to solve Claiborne/Carr tonight I'll have no reason not to resume the optimism I had before the Green Bay game, because after that they face Jacksonville, Detroit, Carolina, Tennesee. Not that all of those teams are pushovers, but they at least have pushover defenses to this point, which should mean the Bears will win, because their defense only needs a little bit of help right now.
That's the thing with the Bears, isn't it? Their offense is in a maddening state of flux, but it won't stop them from hitting 10 or 11 wins even if they never get it turned around because of that defense. And the likelihood is the offense WILL get stabilized, which only means good things. I've gotten used to the Cowboy's inconsistency over the years, so the solid case on the Cowboys may actually be that they have no case.
I'm still extremely wary of the 49ers as well. The Vikings pretty much exposed them. If you can put them behind early, they have an awful time catching up. If they get the lead, they're liable to hold onto it for the whole game. The best part of this is that the Vikings just copied their gameplan. What Minnesota is doing is pretty much an attempt at resolving our Chad Pennington argument: "Can a team compete for titles with Chad Pennington?" The Niners and Vikings are both running the Ken O'Keefe offense (I'm sure many others run it, but my frame of reference has a lot of KoK in it... that sounded bad...), wherein you run, maintain time of possession, and try to win it at the end. On one hand, it means you'll be in almost every game. On the other, it means even shitty teams can run with you. The 49ers can demolish shitty teams because of their defense, but if they end up against a top 12 team, they become mortal. The Vikings have no such defensive luxury, so they'll lose to some bad teams and beat some great ones.
Do you realize that, if the Bears win, they'll be tied atop the North with Minnesota, Green Bay will be alone in third, and the Lions will be in the gutter? How weird is that?
The Broncos are the class of that division. They'll beat the bad teams on their schedule. They've lost to the top 2 NFL teams, it's hard to fault them for that. RG3 just can't escape the unfair Cam comparisons, can he? Sadly, the Redskins are structured almost identically. Bad contracts, little cap space, bad defense, lone bright spot is a dual threat QB. These teams need to improve so their QBs don't just waste away and decide to leave after their rookie deal is up.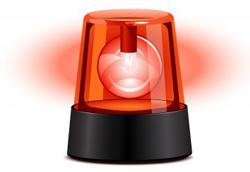 Right now the Bears are the 2010 Bears with an even better defense. That may be enough. The point, though, is that they're supposed to have the weapons now to be more than that. If their offense can catch up, there's no reason not to believe this team could take on anyone in the NFL. Let's hope they get there, starting tonight.
And yeah, Ponder is Pennington in so many ways that it hurts. I almost find myself enjoying these Vikings, despite myself. And yes, I know how standings work. Let's hope the Bears can capitalize. They need to take advantage every time Green Bay gives them a chance to stay ahead in the loss column, because you have to go with the assumption that they aren't going to lose too many.
And I have no idea how the Redskins can rebuild quickly around RGIII because of what they gave up to get him, and the millions they spent giving him Garcon and Josh Morgan. I somehow said that without laughing. I swear.
Dan Snyder hates winning so damn much. Me and Ponder. We be homeboys.
(Monday turns to Tuesday…)
That was really a complete win on the part of Chicago. The defense seems to be in full form. Forte is on his way back and the run game looked good. Once the run got established Cutler just picked everything apart. What could I possibly say that was bad about that game? I'm being more cautiously optimistic about it right now because the last time I saw the Bears do the domination thing was Week 1, and we followed that up with eternal pain and torment. That said, we can safely say this is a top 5 defense. If the offense can keep this up and do it consistently? We're looking at the best team in the NFC with Atlanta. But I hesitate to believe they'll do this every game. Tice'll get trigger happy or something. Am I just being pessimistic here?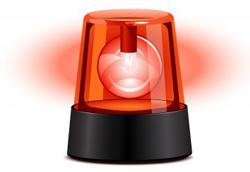 Absolutely was a great complete victory. Some people keep trying to portray it as a win carried by the defense and that Cutler only played well with a big lead, which ignores how well he played and the fact that he did most of his damage before it was a 3 score lead? Why can't we just give everyone credit and say "holy shit, the Bears actually have talent on both sides of the ball!" I'm less pessimistic on Tice. Looking back, I thought his game plan for the Rams game was fine given that they obviously didn't want to take chances and the fact that many of the problems were execution more than playcalling. The run pass ratio was fine. Tice wasn't to blame for Jay air-mailing throws or the receivers dropping five. So far he's been okay calling plays against Indianapolis and St. Louis, had the dumbest game plan possible against Green Bay, and then masterful against Dallas.
Fortunately there aren't too many teams left before the Texans game where the other team has A) An offense that can pressure the Bears defense enough to force the offense to take too many chances early in games or to force them to abandon the run game if it doesn't work right away and B)A defense that can both pressure and cover well. The Lions can pressure, but their offense is one-dimensional and has struggled all year, and I'm pretty sure their cornerbacks were working at Subway in the offseason. The Jags, Titans are both bad on both sides of the ball, especially if Locker is out as long as they say he may be (tough break, kid was putting it together), and then the Panthers just have a really, really bad defense. Hopefully that's more than enough time for Tice to figure out everything he needs to do to win against Houston, the 49ers, and the Green Bay rematch.
Those really are the three difficult games left, aren't they? Moving onto the NCAA, the picture there seems pretty clear as well. We have how many legit title contenders left? Bama, LSU, Georgia, Oregon, Florida State, and WVU? I've still got LSU-Oregon in the title game; I think the Hat'll pull out some tricks and win that game in November against the devil. Florida State is going to lose at some point. I like Georgia a lot, they could be a dark horse. I'm pretty sure WVU is going to lose some stupid game somewhere.
Also, hey, Iowa got the pig back! Huzzah! Maybe we'll go 6-6 yet! Sorry about the Illini... wow. Pretty pathetic.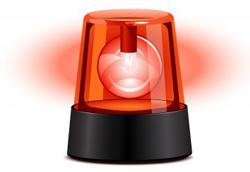 I can't bet against Saban yet. Alabama hasn't even looked like they've been challenged even slightly, and his defenses only become more deadly as the year goes on. LSU couldn't score points against Auburn, and that does not bode well. Oregon seems like the contender most likely to go undefeated. The rest of the Pac 12 consists of good to even very good teams that all keep slugging each other, but Oregon seems the only one capable of rising above. I don't know if Florida State will lose to a regular season opponent. They've looked incredibly Non-Florida Stateish all year. WVU's obviously going to lose a shootout at some point, because such things happen when you live exclusively by the shootout.
Yeah, Iowa may get to 6-6. Hard to say. We all knew Minnesota's 4-0 was hollow, didn't we? As for Illinois….sheesh. At least I called that they would lose to Penn State back in the summer. Somehow Zook 2.0 is somehow getting less from the talented players he has than Zook himself did. They just look awful.
Eh, the Pac 12 is better than the B1G but I wouldn't say it has a bunch of very good teams, and it certainly seems it only has one great team. Alabama looks like the clear best team in the NCAA, I just have a feeling about the Hat.
Thank God we have the NFL, eh? Otherwise our football lives would be miserable.
So this triple crown thing. It seems to be happening. And nobody cares! Seriously, how little of a fuck must people give about baseball once football starts for a guy who is about to reach the pinnacle of batting to go relatively unnoticed. We'd rather hear about Tebow than that?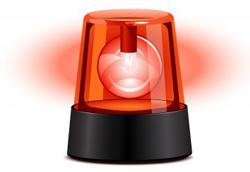 Yeah, the Bears must keep playing like they did on Monday night and I will be happily able to ignore baseball, college football, the lack of hockey, and the forthcoming mediocrity of the Bulls.
Also, yeah, I hate to say it, I really would care more about Tim Tebow starting at QB than Miguel Cabrera winning a triple crown. Considering the fact that I long ago stopped considering batting average and RBIs to be true indicators of a player's greatness, the triple crown is merely a historical curiosity. So is Tim Tebow, but at least, from an X's and O's perspective (sans the other bullshit that comes with him) I legitimately enjoy watching NFL coaches try run the triple option with him and look like they want to murder him as they do so.
There just isn't a comparison between baseball and football. Even the World Series does worse ratings than most MNF games. It just simply isn't in the same league of interesting.
Hey, I don't think the Bulls will be mediocre, per se, maybe compared to what they would be with D. Rose? They'll probably end up the three or four seed and they'll be in a dog fight with Indiana for the division, but they'll come out on top. The question is when does Derrick get back? If he can make it back by February like they say the Bulls may have a shot in the playoffs.
I probably shouldn't have used tebow as an analogy because his case IS interesting. I should say ESPN cares more about Cutler being a cat to Mike Tice than Miguel Cabrera. I agree that the three triple crown stats are pretty meh nowadays, and it should probably be changed to slugging, OBP, and OPS, and that may have something to do with the disinterest. But that's really the heart of the baseball problem. The game has been compressed into several mathematical formulas. It's lost a lot of its magic. Honestly, simulating a season of baseball in a video game is just as interesting as watching it play out.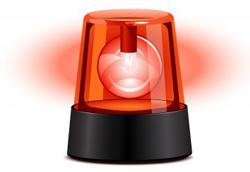 (Suddenly, unprompted):
If MJD runs for 200 yards, and no one saw him do it, did it really happen?
I don't think we'll find that out this Sunday! At least I hope not. Do we have to hype this game against the Jags? The Bear defense is just going to eat Gabbert alive and the offense, if it follows the pattern of Monday night, will be able to drop high 20s or low 30s points because of Gabbert mistakes. The Jaguar defense isn't bad, but the Jag offense routinely puts them in bad situations.
Really though, it feels like an exhibition game. Not that I want the Bears going in thinking that, but it's hard for me not to.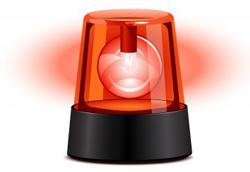 You can always be afraid of a letdown against a bad team following a big win, but that really doesn't seem like something that happens much to a Lovie Smith coached team. The offense shouldn't even need Gabbert turnovers to create points for themselves. I think they've gotten it together, and the Jaguars, unlike the Rams, have a shitty defense, so the Bears will be willing to take more chances than they did against St. Louis. Against the Rams they knew that St. Louis' offense had no way to even cross midfield and that the Rams secondary and defensive was good enough to create turnovers, so the Bears offense just shut everything that might result in a turnover down after halftime. Against the Jags they shouldn't need to play it close to the vest. Put up points early and then feast on Gabbert. Someone tried telling me he was improved this year. Apparently only throwing 1 INT because you are averaging less than 6 YPA makes you better? I think if you're a second year QB who was the 10th overall pick and the franchise that's invested everything in you is afraid to let you throw, well, that's all you need to know. Should be the nice, relatively easy blowout we've wanted. Those damn Rams were too plucky on defense to be mere cannon fodder.
They asked Cutler if he had extra motivation against the Jags because of what MJD said during the NFC Championship game (which, by the way, was the dumbest thing ever. How does a player who sits out two full games with an MCL injury when his team needed those games to make the playoffs criticize a guy who left a playoff game WITH THE EXACT SAME INJURY!?), and he said "no, he doesn't play defense. He'll have enough trouble with our guys." Then he basically called MJD a wuss who wouldn't come up to speak to him after the game, anyway. So I say we give our own bit of trash talk to MJD since Jay won't. I'll start first: "Hey, MJD. You play for the fucking Jaguars. Fin"
Hey, the key word there is improvement. If Gabbert DIDN'T improve, could you imagine? That kind of suck is hard to duplicate. Whoah, whoah, let's wait til Tice strings two good gameplans together in a row before we say they "got it together". I'm way too jaded for that shit. I agree the Bears should coast straight through, though. Kind of an anti-climactic week leading into the bye eh? God I hate the bye. Worst week of the season. I guess we'll be face to face so we can comfort eachother with our bodies or something. I'll need it after Michigan State destroys Iowa and my hopes that Saturday.
MJD basically said he doesn't even want to mention it. I think he's embarrassed at how ridiculously off base he was. But I guess since you took the easy route with your smack talk (and also the most appropriate route) I'll try a different method:
"Hey, MJD, pretty sweet how you have one of those generic initial nicknames. Everybody loves those. The only thing worse is when people take the first part of someones first name a- oh wait? They call you Mojo too? Shit, you just run the gamut of bad nicknames
Anyway, I hear you said some shit about Jay Cutler after he went down in the NFC Championship game? That's fun. Where were you that day? Sitting at home? Oh that's right. You had an "injury". An "injury" you could still go on, but chose not to even though your team needed wins to get to where Cutler got. Actually, it's probably good you sat out; I mean, we all know the Jaguars always do that. Show promise early, fade late. What does that say about your squad as a whole?
And how about you and your skills? You've had some pretty nice stats from 2009 to today. Too bad that's translated into shit. I guess your incredible "leadership skills" have really done a world of good for Jacksonville. I know a guy who moved to Jacksonville, FL... and talked about wanting to go to a Bucs game. And I'm sure it helped that your pea-brain decided to hold out for money... when you had no leverage... and everyone knows Rashad Jennings is perfectly serviceable. God you must be stupid.
Enjoy getting stomped on Sunday. The sad thing? Nobody will even pay attention. We all know you're going to lose. Just go away."