So here's part two, as promised, in which we briefly discuss ESPN bloggers and irrational Cutler-hate, then vault into a verbal deathmatch over Iowa's own Ricky Stanzi. Enjoy.
I read opinion pieces on ESPN solely for the lulz. None of them are good or bad, they just kind of do what you would expect.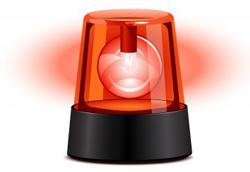 I browbeat the crap out of Seifert one day in 2010 when he wrote an article called "Cutler finally a winner" where he started with an anecdote about Christian Laettner doing the most horribly dickish thing ever. Laettner pointed at his teammates one by one saying "Loser" "Loser" Loser" and then pointed at himself and said "winner." Seifert said he could picture Cutler doing the same thing and I attacked him and demanded he point out one instance of Cutler ever badmouthing a teammate. When he couldn't find one he apologized.
There was certainly a lot of irrational and misinformed Cutler hate. Most of which stemmed from Cutler requesting a trade, which is probably the most ridiculous reason to hate somebody on the planet. If I hate the area I live in and want to move, is everybody going to tell me I'm a dick? If the place I'm at has no chance of helping me to achieve the career success I desire, am I a big baby and and a bad co-worker if I apply for a better job? More specific to Cutler; if I find out my boss has been trying to replace me with his old college buddy when my numbers are clearly superior and I clearly have more talent, am I a huge crybaby for requesting a transfer? I THINK NOT.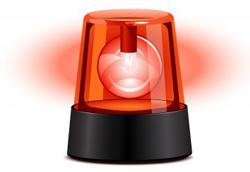 The best thing ever is Broncos fans hating Cutler for wanting a trade. They worship John Elway, who threw the biggest draft day hissy fit ever. He was totally justified in doing so, too. As was Cutler.
For real. I have been amazed at how few players attempt to dictate their end location. These people are humans who could potentially be forced to live somewhere they have no desire to live for the next 15 years. Elway hated Indianapolis and he hated the team, so he made his feelings known. The Colts picked him anyway. He stuck to his guns. Cutler did the same thing, essentially; his boss came in, tried to get rid of him in lieu of a much less talented guy he knew from his previous job, got rid of his favorite receiver, tight end, and a very good RB, and was basically a huge fucking asshole. So Cutler says he wants out of there... and Cutler is the bad guy. Incredible.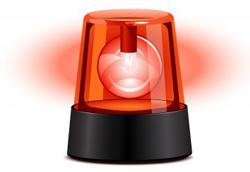 They were the Baltimore Colts in '83, but point stands.
Well, that makes even more sense. Baltimore is a shitheap. Shit they drafted Elway the year before they moved? ELWAY WAS THE HARBINGER OF DOOM. I bet the people of Baltimore fucking hate that guy.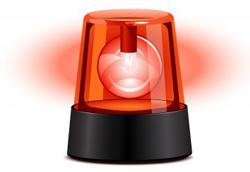 Especially since Baltimore had just drafted Art Schlichter in the first round the year before. If a team drafts a QB in the first round two years in a row, that franchise is a goddamn disaster.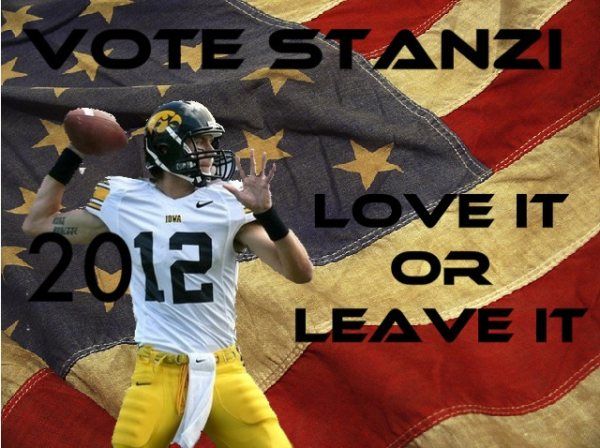 Have you seen what is happening in Chief's camp? Are you aware that the beginning of what will most likely be the most American professional football career could start soon? That's right, son: Ricky Stanzi is competing for a starting job. THE AMERICANZI. Apparently Brady Quinn isn't even in competition for the #2 spot. And Ricky is battling with Cassel for the #1. AMERICA! FUCK YEAH!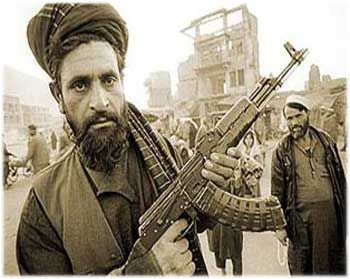 Oh yeah. That'd be momentous alright. I can't wait to see the Rick Six in the NFL.
Oh, and happy birthday. But seriously, a couple actual thoughts about that Chiefs QB battle: is Brady Quinn THAT terrible? I mean, I know he's terrible, but is he so awful that coaches won't even consider him in a starting job with two other lackluster competitors? This is Quinn's fault, though. I know QBs sign with their old coaches all the time, but Crennel was known in Cleveland for drafting Quinn and then IMMEDIATELY showing no faith in him. Bad form, Rhymes with Lady.
Also, it's going to be Cassel. The competition is to placate the fans somewhat, but there's no way they can ignore that Cassel contract or else they'd have done so already and kept Kyle Orton. Stanzi may very well end up in the starting lineup this season, but it won't be at the start. Also, what do you really believe about Stanzi's pro prospects? He was turnover prone at Iowa and his arm strength is mediocre. He got much more efficient as the years went on, but he doesn't have that ideal Pennington-like accuracy you'd want from a guy who doesn't really have a strong arm. At best, he's a spot starter.
Everyone loves to forget his senior year because the rest of the team collapsed. 64% completion rate. 3,000 yards passing, 25 TDs, only 6 INTs. around 9 yards per attempt, 13.6 yards per completion. He has mental toughness, obviously, demonstrated by all those ridiculous numbers he put up in fourth quarters. And he developed great form between junior and senior year that the Chiefs say has really turned into a solid QB base. Plus he has a decent arm. Don't look down on Stanzi! He has way more potential than Gabbert.
Oh right! I forgot we should evaluate NFL QB prospects based on how much more potential they have than Blaine Gabbert. I didn't forget his senior year, that was still the only year where he completed more than 60% of his throws. I was never impressed with his arm, plus he's an Iowa quarterback. I hate to be the guy who discounts someone just because of his school, but they've cranked out plenty of pro-style guys who did absolutely nothing in the NFL, starting with Chuck Long himself. I understand you're now both a Chiefs homer and an Iowa homer, so there's very little to dissuade you, but if Ricky Stanzi is anything more than semi-competentish in the NFL I will change the banner of this site permanently to "START KYLE ORTON: IGGINS! KNOWS ALL THINGS". Also, mental toughness in the fourth quarter is difficult to quantify. I have a hard time giving Stanzi credit for all of the amazing fourth quarter comebacks…that were necessary because of the hole he put them in with turnovers. THAT'S THE FAVRE ARGUMENT, DAMMIT. Hell, James Vandenberg just had a season nigh identical to Stanzi's 2010 and you've been nothing but "meh" on him, mostly because of his inconsistency. Sounds a lot like, shit, I don't know, Ricky Stanzi.
I don't compare Vandy and Stanzi because they couldn't be more different. Vandy has incredible arm strength and loads of talent, but he has a hard time with accuracy and form. If he simply pulls together those two, infinitely fixable things, he has a shot at NFL success. Interestingly enough, Iowa has a history of having guys with that problem fix it between their junior and senior years: a history called Ricky Stanzi. Vandy's a 5th round pick as it is, he just needs to improve his fundamentals to match his talent. Stanzi is a polar opposite: he's had to work for everything. That's why he had such an improvement between his junior and senior years. He had the mindset of a gunslinger but he hadn't yet developed the ability to pull it off. Also, if you're comparing Stanzi to Favre, I'm not going to take that as a vote of no-confidence. His senior season he worked his ass off and improved his fundamentals, stopped gunslinging, and became Joe Flacco. Of all the guys you call Joe Flacco-ish, Stanzi is practically Flacco incarnate. He has a good arm (better than Pennington, but less than Favre), good form, and he gets better the better he knows an offense. His senior season was a reflection of his development as a QB, and 64% is very good for a QB in a pro-style system. Reports say that Quinn has been written down as the 3rd stringer because of how great Ricky looks, not how bad Brady has been. Cassel will start, but if he struggles it seems like the Chiefs have a lot of confidence in Stanzi.
And when have I ever been down on Vandenberg? Every year I talk about how much potential he has. The guy had a great season last year (not as impressive as Ricky's, only because his Comp. % was 58%). He's had an offseason to work on harnessing that cannon he has to improve his completion rate.
So, in a nutshell, I think Ricky can be Joe Flacco. He has the same skill set and he has an impressive determination and desire to learn. Plus he has no expectations, which helps. It would be better if he could have another season to grow, but Romeo seems to love him and all signs say he looks very good. He'll take his lumps, but he can be an acceptable NFL starter.
True, but they put up similar numbers in the same system. Stanzi is not Flacco incarnate. Flacco is much like Drew Bledsoe, a guy with all the talent in the world who isn't a bust, isn't even average, but never produces the way he seemingly could. Stanzi's most comparable to a guy like the one he is trying to replace. Hell, Cassel has had some "good" years in 08 and 10. Stanzi could be that type of acceptable-if-everything-breaks-right kind of guy that Cassel is. So, congrats, if Matt Cassel loses his job, he'll lose it to Matt Cassel.
You've always had a way higher opinion of Joe Flacco than you should. If he had the level of talent you suggest he wouldn't have quarterbacked Delaware. He went high in the draft, sure, but he doesn't have this massive amount of talent you say he has. He's a normal guy that got really good by improving through coaching in college. It's the same thing.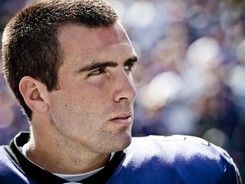 Joe Flacco is extremely mobile and has a cannon. Look at this combine. He only ended up at Delaware because he started at Pitt, and Tyler Palko was locked in so he transferred where he could play immediately. He's a pure arm talent. Odd to say that I have a high opinion of the guy that I use as the poster boy for above-averagishness. The reason he was a 1st round pick was because of his talent, which they thought would compensate for his small schoolishness. That's why you draft an FCS player. You don't draft an FCS guy with good numbers and average measurables.
That sounds like Kyle Bollerism to me. What made you like Joe Flacco? He seems like the exact guy you would hate?! And he lost a QB battle to Tyler Palko? Are you trying to make my points for me while arguing against them?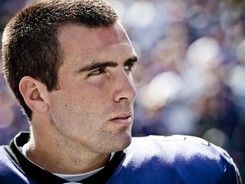 I don't particularly like Joe Flacco. He is above average. He'll never be elite. He probably should be, with the talent he has and what the organization has put around him, but he's not. He peaked his second year. I don't see why I'm coming off as a huge Joe Flacco booster. I'm just saying Stanzi won't even be that.
God you love Joe Flacco. Admittedly, my love for Ricky Stanzi is probably a bit slanted, considering I'm not only a Hawkeye fan, but also the Chiefs are my #2 team, and also I had the occasion to talk to Ricky a few times and that guy is one of the nicest people on the planet. He talks to everybody like he's known them since he was five. In any case, I will respectfully disagree with you. I don't think Ricky's senior year was an aberration, I think it was a natural progression. Either way, if Cassel struggles I see Romeo pulling him pretty quickly. Chiefs fans hate the guy.
Getting away from my undying love for the Americanzi (So named because of
this
) let's talk some fantasy. A) I am going to destroy you, hopefully with Ryan Matthews because that would be fantastic, and B) Who will be the best fantasy performer on the Bears this year?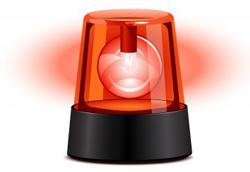 1) I like Stanzi, too. He's a more than capable backup and spot starter. Just not more than that.
2) Yeah, Cassel's on a very short leash, but he will win the job out of camp.
3) I'm so sad that my accidental bid of 26 bucks for Rivers cost me Ryan Matthews. I predicted his breakout and had to watch it in tears.
4) Brandon Marshall. Last two seasons with Cutler he had over 100 catches and 1300 yds. That's produkshun.
It still brings me great warmth and joy that your asshole truce-break in drafting Rivers caused me to draft Matthews to return the dick move. ( ed. Small bit of background here. We are both in a 12 man auction type league with several friends. Red informed he wouldn't go after Philip Rivers. He did, and took him from me. In retaliation I went after Matthews, who he wanted. Humorously, in retrospect, he wouldn't go over $24 for him. The rest is history). Every single move you made last year outside the draft cost you the title. It's really incredible. I'm going to go with Cutler. He's going to have a career year. People are really underselling his potential production. He could hit 4,000 yards easy.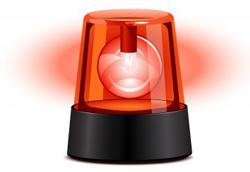 My fantasy season last year was truly bizarre. In retrospect I easily had the best draft of anyone, and then I immediately traded away nearly every great pick that I made. Then I somehow rebuilt my roster to earn the top record, and lost to a team heavily stocked with players I had casually discarded, like Rob Gronkowski and Philip Rivers. I was like the best and worst GM simultaneously.
I can't argue with that. Shit was HYSTERICAL. Alright let's finish this up: If you had a chance to permanently erase a Chicago Bear from history, which would it be?!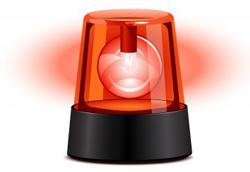 Erasing one Bear from history? That's difficult. You could erase Cade McNown, I suppose, but his failure (among many, many others) led to sweeping changes in the front office and led the Bears on the long road to being a 21st century NFL team, with a real GM and everything. I'd have to say Rick Mirer. If you erase him, they take Tony Gonzalez with the 11th overall pick in 1997. The greatest tight end of all time still isn't good enough to keep Wanny and Jauron from getting fired, but you'd have had him early in the Lovie Era when he might have really helped, and you'd also have fucking gotten rid of Rick Mirer. Why?! WHY GOD?! Rick Mirer doesn't get nearly enough due for being the only double first round bust in NFL history.
I'm saying Grossman. Two things could have happened: A) The Bears would have drafted Rapelisberger the next year because there were no damn QBs left in 2003 after Sexy Rexy, or B) at the very least, leaving everything else unchanged, Orton would have won the Super Bowl in '06. SAD FACE.