GOOD EVENING, fans, and welcome to CenturyLink Field in Seattle, WA, where National Football Entertainment has landed for a colossal matchup! BAH GOLLY we've got one helluva show for you folks tonight, August 11, 2012! The matchup tonight may pit the Seahawks against the Titans, but we all know the big news is the return of one of the greatest entertainers in the history of the NFE: Terrell Owens!
Music hits: Music is "Flashing Lights" by Kanye West. Terrell Owens appears to deafening boos, walks down to the field. T.O. grabs a microphone.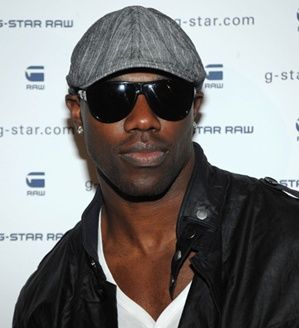 I hear ya boos, I hear ya boos! It's good to be back, people. I've been out of the league for a bit.... BECAUSE I CHOSE TO. You see, the truth is, I hate you people! I CHOSE to go back home. I've been relaxing, loving the ladies... things that STARS do. I've got my money... I've got my fame... so why am I here? I'm back to take that title.
Crowd boos inexplicably, considering T.O. wants to win the title for Seattle... but when have wrestling crowds ever cheered for the right reasons? Crowd boos until the speakers shout "TASTE THE RAINBOW". The crowd erupts into cheers as the Titantron plays a video of Skittles raining on strippers as "Make it Rain" plays. Marshawn Lynch emerges from the tunnel and breaks four tackles en route to the field.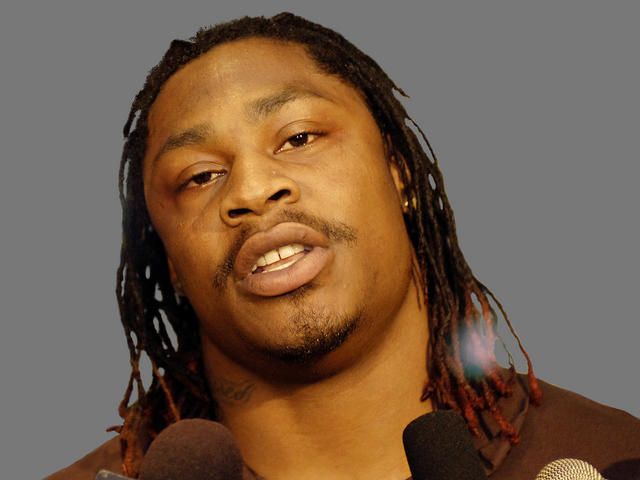 NAH, HOMEY. NAH. You ain't winnin' no title. WE winning a title. THIS TEAM winning a title. And if ANYBODY gonna have somethin to say bout it... that'd be me! (
crowd cheers raucously despite booing five seconds earlier at the same proclamation.)
It's good to have you on board, Owens. REAL GOOD. And even though I got issues with your tone... we got more pressing issues right now.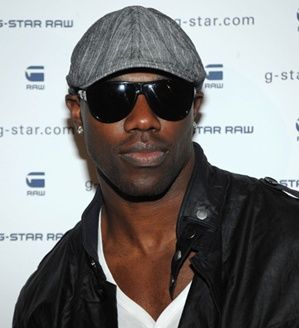 You're right, Marshawn. I may not appreciate you interrupting my comeback promo, but I have to agree. The real issue here... is MY... QUARTERBACK. (
crowd chants this in unison with T.O., as they all remember this is his catchphrase)
And so, I'm calling out all three quarterbacks. GET YO ASSES OUT HERE.
After a momentary pause, "Yakety Sax" plays, while the Titantron plays a video of Tarvaris Jackson throwing interceptions and running around in circles. Tarvaris Jackson looks generally confused about where he is and why he is there, but eventually meanders out of the tunnel and onto the field.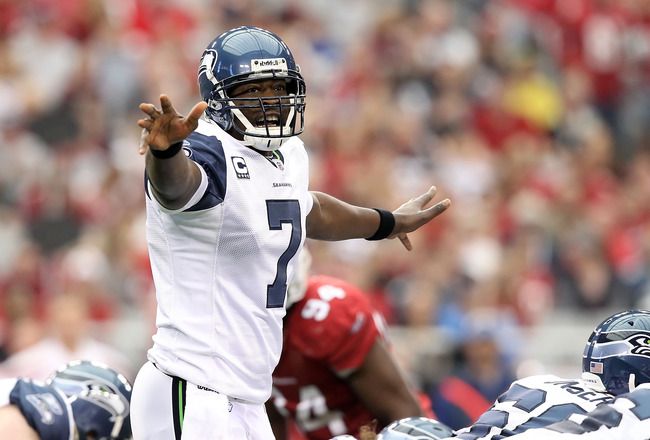 WHERE THE HELL AM I?!
The crowd laughs mildly, as they have become used to Jackson's comedy routine over the last year.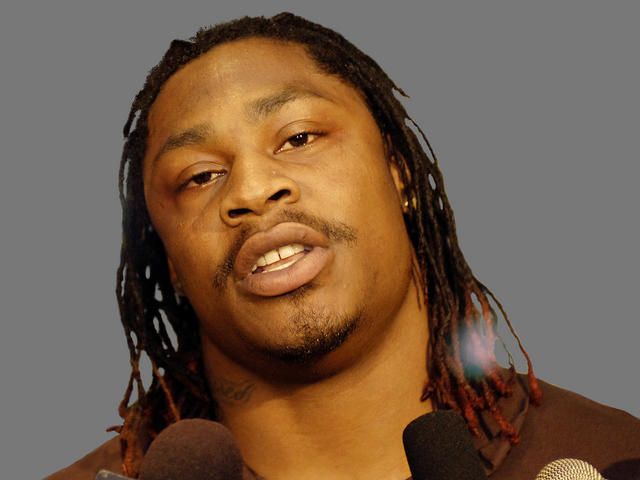 You on the field, Tarvaris. We're bringing out all three of you quarterbacks so we can-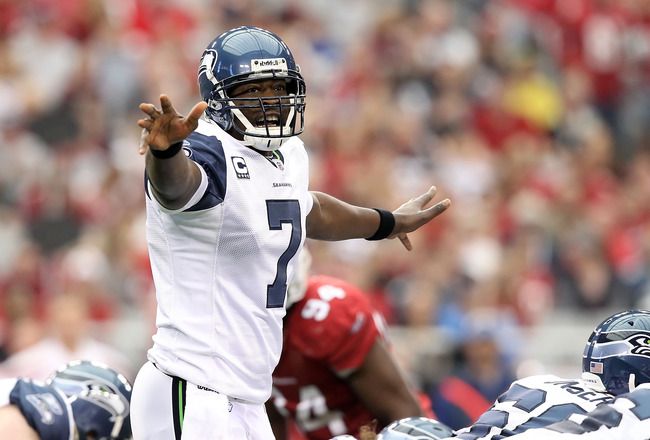 OH JESUS, I BETTER RUN!
Tarvaris tucks the ball and runs, despite there being no pressure... anywhere... and despite the game not having started yet. Tarvares runs so far away he is not heard from during the game.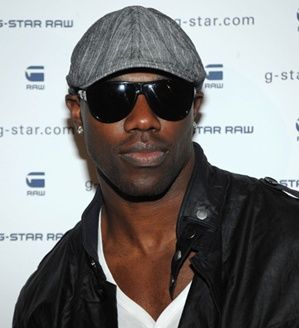 Well, that makes this a bit easier. Where the hell are the other two?!
Matt Flynn and Russell Wilson run through the tunnel in full pads as the referees and Titans set up for the kickoff.
Guys, the game is starting. You've gotta get on the sidelines. And put some pads on, Terrell.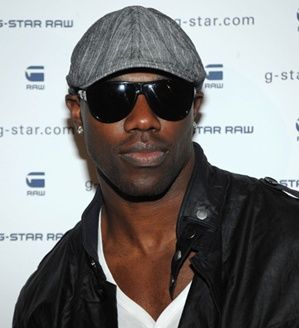 Pads? We getting off on the wrong foot here, man. You should know T.O. don't play meaningless games. I'm here to see who's ready to be MY... QUARTERBACK.
T.O. drops mic and heads to the sideline. The game begins. Matt Flynn goes 11-13 for 71 yards and an interception. Russell Wilson finishes 12-16 for 124 yards, 1 TD throwing, 1 TD rushing, and 1 interception. After the game T.O. grabs a microphone and walks to the middle of the field.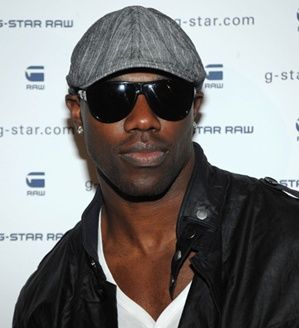 So how do you feel like you did?
Well, first preseason game, so I-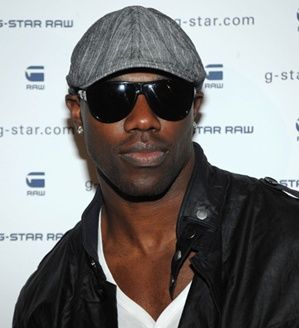 BITCH it doesn't matter what you think!
Terrell grabs Flynn and hits him with his finisher, the "Media Firestorm", which looks suspiciously like the "Rock Bottom". T.O. stands over Matt Flynn's unconscious body.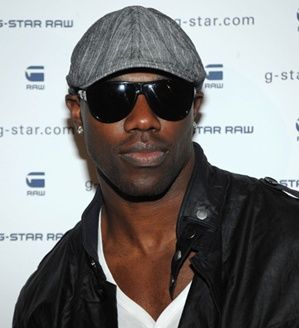 You know what those numbers look like? MATT CASSEL NUMBERS. I ain't come here to get passes thrown to me by Matt Cassel! I came here for titles!
T.O. looks over at Russell Wilson.
You looked alright, rookie, so you get a reprieve this week! But next week you may not be so lucky! And we'll see, because next week...
dramatic pause
I'M PLAYING.
The crowd cheers in anticipation. T.O. drops the mic and walks towards the tunnel.
BAH GAWD, T.O. is playing next week! And Matt Cas- I mean Flynn, is down! And where is Tarvares?! Hopefully we'll find out next week on the N.F.E!
The camera pulls back from CenturyLink Field. Meanwhile, somewhere...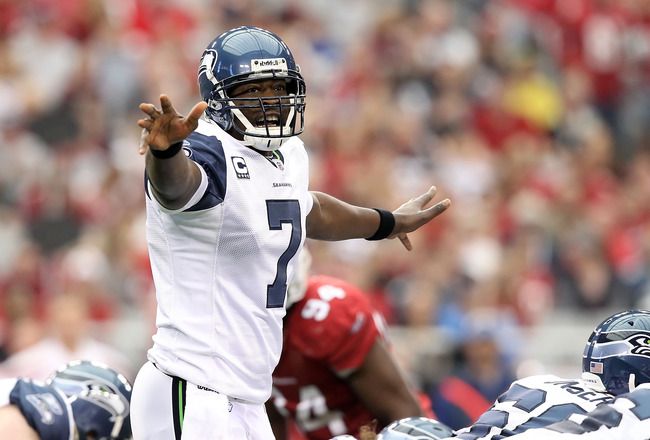 PHEW. LOOKS LIKE I'M SAFE. WHERE THE HELL AM I?!
The camera pans slowly to the right to reveal this sign: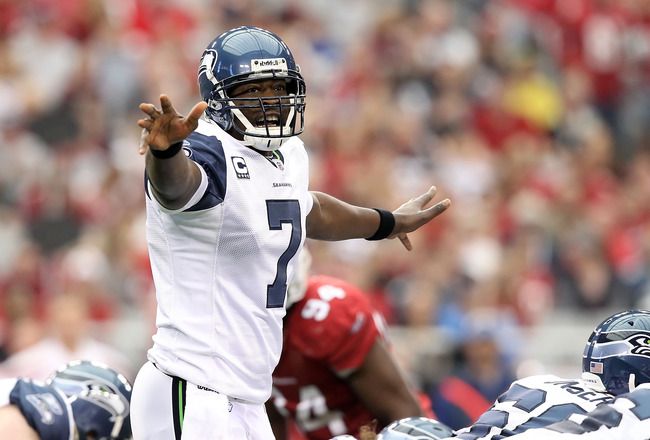 ...SHIT.
The crowd laughs as the show ends. To be continued...