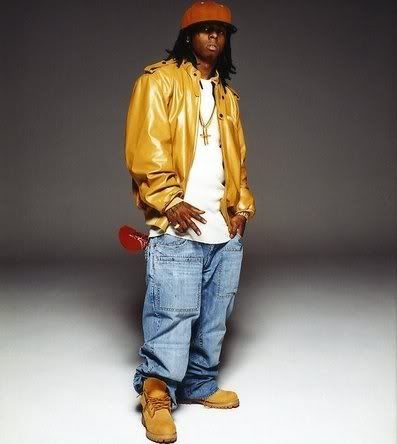 Aight hoz, dis is some shit I can pick. All dat baseball be pissin me off, time fuh a real sport: football. Today I'll getcha some college picks an tomorrow we got some NFL shit fuh ya ass.
Iowa Hawkeyes @ (18)Illinois Fighting Illini, 11:00ct, ESPN2
Shit why dey got me pickin dis shit? They aint e'en gon pick dis on college gameday. Illinois be better at pretty much everything. I feel bad fuh dat Iggins! mufucka havin to go watch dis shit. Po muthafucka. Ah well.
Illinois by 25
Georgia Tech @ Miami FL, 11:00ct, ESPN
Look, ima tell y'all wat I said bout FSU yesterday (by da way i wun dat game, bitchez). Stop ranking deez bitchez! FSU and Miami bof suck, at least Miami ain't ranked. Chan Gailey might put ma ass ta sleep but no doubt GTech wins dis one.
Georgia Tech by 17

(19)Wisconsin @ Penn State, 2:30ct, ABC
Yo the Big Ten is borin n shit, man. Bein from Louisiana I guess I be used to bein good on offense AND defense, nawmsayin? Anyways bof of deez teams are overrated but I think Penn State'll find a way ta win here, y'know, zombies and the white out shit bein on they side.
Penn State by 3

(1)LSU @ (17)Kentucky, 2:30ct, CBS
Upset of da day, bitchez. Sportscenter been talkin like LSU already undefeated an that aint bode well fuh my hometown team. Andre Woodson gon pass all ova deez hoes, but t'll be CLOSER than the experts think. (Shout out to ma boy Lee Corso)
Kentucky by 6

(11)Missouri @ (6)Oklahoma, 5:30ct
What da hell iz dis? Shit aint bein broadcast? Dumb fucks. Anyway, dis is a hard one fuh me. Mizzou been lookin good, Chase Daniels been throwin n runnin all ova hiz enemies. But I don think Oklahoma gon be caught nappin like dey waz in Boulder. Oklahoma gon take dis one.
Oklahoma by 13

Louisville @ (15)Cincinnati, 6:00ct, ESPNU
Louisville kinda sucks, aint they? Brian Brohm can pass pretty good but shit, he aint got no defense. Dey gave up 38 to 'cuse man. Cincinnati kicks way mo azz den y'all think, so dis matchup is prolly gon end in pain n suffrin fo da Cardinals.
Cincinnati by 24

(22)Auburn @ Arkansas, 6:45, ESPN
Yo, I can't believe ma eyez! Auburn be ranked again! Shit, deez mufuckin poll givin mufuckas need a be put in check. Unfortunately dey be playin a team who sucks equally, da only difference bein Darren McFadden and Houston Nutt vs. a great Auburn defense. I'm predictin a game that stays in da teens, Arkansas comes out on top cuz dey be at home.
Arkansas by 2

Colorado @ Kansas State, 8:15, ESPN2

And ta wrap dis shit up we pick da late late why da fuck dis be so late game. Dan Hawkins be leadin his Buffs into battle like dey be Spartans or some shit
-ed. (Madness? THIS...IS...DIVISION 1 FOOTBALL!!! Go play intramurals, brother)-
but I don tink dey be able to beat K-State afta dey lost to Kansas an had ta watch dat crazy video on youtube wit da jayhawk bendin ova da wildcat. Dat shit is FUCKED UP man.
Kansas State by 10
Weezy's MLB Series Record: 2-2
Weezy's NCAA Football Record: 1-0
Weezy's NFL Record: N/A