Instead of battling random ass statistics I'll break down the real statistics and position battles about to unfold on Saturday. But first, allow me to retort...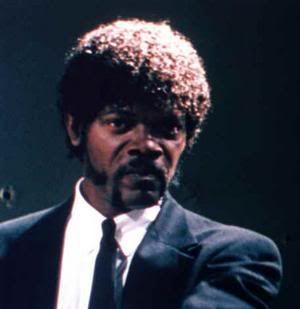 Well allow me to retort!


-
Zook beats Ferentz? Really? Is there one person on the planet who actually believes that?
-I agree, Herky scares the shit out of me, and perhaps getting rid of the Chief was wrong but, honestly, Illini Fans, SHUT THE FUCK UP. We do not care, not a goddamn one of us. Us being the WORLD, ASSHOLES. Also that picture looks like the chief at a football game. Wanna guess how many Illini fans knew the Chief went to football games?
In any case, here we go:


QBs: Isiah "Juice" Williams vs. Jake "Dumbass" Christensen
You'd think this category would be slightly more even than it is, what with Juice's giving mentality (especially giving to the opposition), but it really isn't. Jake Christensen is a goddamned retard. If the play call is anything but a screen of some kind he WILL NOT throw the ball, he'll wait six seconds then run or get sacked. At least Juice has some balls. Christensen's a bigger pussy than Lil Kim's.
Advantage: Illini
RBs: Albert Young/Damian Sims vs. Rashard Mendenhall
This is a bit more even. The combination of Albert Young and Damian Sims is very dangerous, Albert running through you and Sims running around you. But for two reasons, Illinois wins this matchup. One, Iowa has no pass game what with our quarterback sucking total dick, so the Illini (unless Zook coaches like Zook) should stack the line and blitz, blitz, run stop. Number two, Rashard Mendenhall is the most impressive physical specimen I've seen in a long time. He has GIGANTIC muscles and incredible speed. He's the total package. He will be contained to some extent due to a very good Iowa run defense but he'll still have a better game than Young/Sims.
Advantage: Illini

WRs: DJK vs. Arrelious Benn
Since the rest of both these receiving platoons are either injured or suck, we'll just compare Darrell-Johnson Koulianis to Arrelious (I refuse to call him rejus) Benn. Okay, obviously Benn is better than DJK, but DJK has shown some true ability, the problem is his quarterback can't get him the damn ball because he's a pussy. Benn is more of a runner in Zook's offense for some reason, but hey, so is Percy Harvin. Benn wins.
Advantage: Illini
OL: Iowa vs. Illinois
Look, we all know Iowa's line is great, and somehow they've managed to give Christensen six to seven whole seconds in the pocket all year under tremendous rushes. If Christensen would throw the damn ball they'd get more respect. The Illini's line is good, but hey, we're Iowa. We do the O-Line thing well.
Advantage: Hawkeyes
D-Line: Iowa vs. Illinois
Actually, from what I've seen (I've watched a lot of Illinois football this year) Illinois' line is actually decent, which surprised me, considering how bad their D normally is. I thought J Leman was their only good player. But their line doesn't compare to Iowa's. Three future top 3 round draft picks: Kenny Iwebema, Bryan Mattison, and Mitch King plus one possible draftee: Matt Kroul absolutely tear through people, stopping the run game and harassing the quarterback. They'll give Juice trouble and flush him out of the pocket a lot, but don't expect Juice to go down, Iowa has problems with fast QBs (Iowa State).
Advantage: Hawkeyes
Linebackers: Iowa vs. Illinois
Really this comes down to Mike Klinkenborg and Humpal vs. J Leman. J Leman is the best LB in the country, but Iowa might have the best LB lineup in the Big Ten. This is tough but I think the combined ability of Klinky and Humpal equal the massive talent that is J Leman.
PUSH

Secondary: Iowa vs. Illinois
This is the easiest one on this list. Iowa's secondary can't stop anything, hell we let Anthony Morelli pass all over us. The only time we stop the other team's passing game is when our line disrupts the QB. Illinois has Vontae Davis. 'nuff said.
Advantage: Vontae Davis
Special Teams: ________ vs. Illinois

Honestly, I don't want to talk about how our kickers can't make anything, how we haven't gotten a touchback all year, and how our punter kicks it long when we need it short and kicks it short when we need it long. At least DJK returns the ball well.
Advantage: Whoever plays us


So, to summarize Illinois goes 5-2-1 in this little battle and demonstrates exactly why they're going to mop the damn floor with us on Saturday. Our defense will do all it can, but when your offense goes 3 and out every drive it's hard to hold anybody under twenty points.


Final Score: Illinois-45 Iowa-13