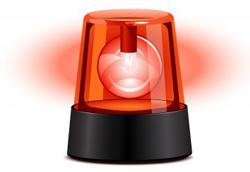 This damnable bye week drags on for a few more hours of hellish torture. The skies darken and swell with the tears of the Gods as we await the return of Bears football. Why, cruel schedule makers? Whyyyyyyyy??
Lots of things happened this weekend. STUFF. Let's get to it:
-NFL first. The Packers predictably let the Rams get a bit close for comfort but Rodgers was patient and shredded the second dominant secondary in as many weeks. The Packers still have a weak defense, but... man they're scary when Rodgers is doing his thing. Hopefully he can't sustain his current level of play for the rest of the year. The Vikings rode AP to a win and Ponder had a terrible, terrible game against a good secondary. They'll probably get into the playoffs by picking off every bad team on their schedule and losing to the good ones. The Bengals are last year's Bucs, and they want you to remember that. The Steelers still suck. The Patriots are... mediocre. That's odd. They really should address that whole pass defense thing. I can foresee Miami @ New England for the AFC East in Week 17. How sad is that? The Ravens would like you to remember that yes, they are the Ravens, so PASSPASSPASS ignore Ray Rice Joe Flacco is so great isn't he? The Giants are still the Giants, the 49ers are kind of lame... if Chicago gets a good win tonight they have to be the team to beat in the NFC.
-NCAA second. Why, Iowa, would you not at least try to bench Vandenberg? He is clearly awful now. It's inexplicable, yes, but it is how it is. He will never be as good as he was last year again. I'm not saying Rudock or Sokol would be better. I have no idea if they would or wouldn't. But at least they'd be different! They need to try something. In other news, South Carolina hates road games, Alabama is to this season what Kentucky basketball was to last season: we'll keep thinking up new potential challengers so we have something to talk about, but we all know it's inevitable. Kansas State is pretty damn good. What else happened? Nothing really seems important in NCAA football after watching Bama.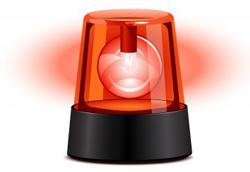 I see literally no reason to believe the Packers are any different than they were last year. The only difference is that their defense hasn't generated the absurdly high total of interceptions that it did last year, so instead of turnover differential getting them to 15-1 they've actually let a few teams hang with them this year. This is both bad and good news. Bad, because oh hey they're still really good and frightening and will probably beat almost everyone left on their schedule (really hoping they lose @Giants, @Bears, and maybe one more upset to at least put them on the bubble) but good because they have clearly defined weaknesses that hopefully someone will exploit (and maybe the Bears someday if they ever go into one Green Bay game with the idea of running the ball until Green Bay actually proves they can stop it).
I'm still incredibly unimpressed by the Vikings. I've done the math time and again and I think their best case scenario is 8-8. It's going to be a long hard fall. I don't know that the Bengals are as bad as last year's Bucs, but we knew they wouldn't repeat as a playoff team. Then again, the Ravens are sinking fast so it's not unthinkable in the conference where clearly 9-7 will get you in. And yeah, that Joe Flacco….I'm sure people accuse us of being hypocrites for criticizing Flacco when he's posted similar numbers to Cutler over his career, but Flacco's been given everything he could ever want for his entire career and just never goes anywhere with it.
The Giants ARE still the Giants, meaning I will naturally fear them come December. The 49ers are exactly who I thought they would be, I just think their schedule may make them more of a 12-4 or 11-5 team than the 9-7 or 10-6 squad I thought, but they haven't changed a damn since last year. Should be really interesting when the Bears head out there in a few weeks.
NCAA:
How incredibly sad it is that this conference is so shitty that no one can even give a half-empty Penn State roster the beatdowns they deserve. They're one of the better teams in the conference and we should all wear hair-shirts and flagellate ourselves for this fact. Also, yes, I have accepted there's no possible outcome other than Alabama winning again. I sometimes get this feeling that Alabama may never lose another football game under Saban. I'm sure that's absurd, but….you have to admit you can't really imagine the where, who, and how that would make it happen.
Huh. Wow, those last 6 games for Minnesota are almost unwinnable, aren't they? Both games aginst the Bears, both against Green Bay, Houston, and @ the Rams? Yeah they might even end up 7-9 considering they have to play at Seattle shortly as well.
The Packers can be beaten by any team that runs the right defense. If Green Bay gets the 49ers in round 1 they will lose. They might even lose to the Giants if that ends up happening. It seems like we're heading towards a Falcon-Bears #1-#2 seed situation, so GB would have to play one of those two teams. I still think both would beat them.
That's the difference between Catler and Flacco. Cutty has slogged through bad offensive lines, spotty run games, bad receivers, etc. Flacco has had great lines, one of the best RBs in the game, and solid receivers since he entered the league. And he's never been better than mediocre. Also, our argument against Flacco isn't the opposite of our Cutler argument. We both want Cutler to be used equally with Forte and I think we can both acknowledge Forte is a better player overall. Our gripe with Baltimore is that, despite their clearly mediocre QB, they just ignor Ray Rice. So we don't hate Flacco, we hate the Raven offense.
It's true about Bama, I mean, whenever they lose it'll have to be to an underdog, right? The worst part is now they have a QB and a pass game. At least before teams had a shot if they could somehow stop the run. Now? How could anyone beat them? They could play with the Jaguars, Raiders, and Browns. They might be able to beat all 3.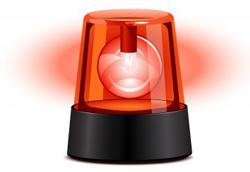 I can't stand the Bears on Monday night. This is supposed to be a free night for me, but in a way it's not. Give me my noon Bears game and I WILL DECIDE WHAT TO DO WITH MY MONDAY NIGHT, THANK YOU
Monday night games are bullshit for a number of reasons. 1) Nobody wants to have to see their favorite team between 7:30 and 10:30 on a Monday. I want to fucking sleep, or eat, or hang with my wife during that time! 2) I have fucking class on Monday night. So I either have to cut out halfway through or watch a fuckity fucking gamecast. 3) It makes Sunday shitty. So now there's football, but no Bears? That's like giving me a slice of vanilla cake. Sure, it's cake, but... I mean if you're going to eat cake, at least make it chocolate or something.
Seriously: I fucking hate Monday night games. Thursday nighters suck too. Keep em all on Sunday! That's why Sunday is there! For me to watch football.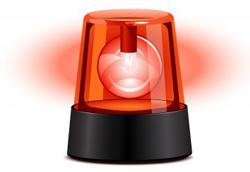 Thursday night football is so, so awful. I don't even watch it if it isn't the Bears. I can, easily, and I just don't care. It doesn't belong there. Thursday nights are kind of like a Friday for me, because I don't do jack shit on Fridays at work, so I can stay up late. That, again, is quality time with the wife. Football doesn't belong there. Football is a weekend activity, dammit.
Thursday night football is wrong for many reasons as well, and many different reasons. It forces players who just played Sunday to play again with only 3 days rest. It's on a network not everybody can get access to. Thursday is perhaps the world's number one day for doing things OTHER than football. I understand the money side of it, but everything else about Thursday football is so, so wrong.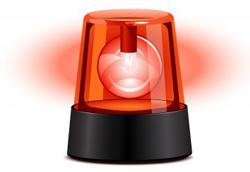 The only football I really want to watch during the week, even if I begrudgingly accept Monday Night Football so long as the Bears aren't on it, is random MACtion games on ESPN. Give me football by teams that may or may not actually exist that I have no reason to care about. If it's one of those games where they both score 60, wonderful, maybe I'll watch, otherwise it serves as non-distracting background noise if I do other stuff I want to do.
I absolutely want no football during the week. Maybe it's because, to me, the other sports should be on during the week. With 82 Blackhawks games and 82 Bulls games they end up being the perfect "Yeah I want em to win but if they don't whatevs" thing to throw on the TV at 6:30 or 7 so there's something in the background for whatever you're doing. Every football game played by a team I like is relevant, so there's no opportunity to do other shit. Like Monday, I can't just not watch the Bears, so I lose my night to football when I could do shit like watch a shitty movie with the wife, do homework, play XCOM, make foodstuffs, exercise, etc. If the Bulls are on? I'm fine doing all those things with that in the background.
……….and now Monday turns to Tuesday, and the Bears defeat the Lions 13-7………..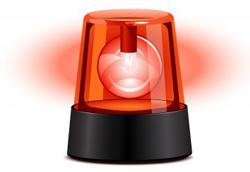 On a scale of "there's not enough mustard for this sandwich" to "Oh man, is that a mushroom cloud overhead?" where was your panic scale when Cutler was lying on the ground? I called Ndamukong Suh things that shall never be repeated (even though, on review, not a dirty hit) and may have curled up in the fetal position screaming "not again…not again!"
That hit was "not dirty" in the same way that repeatedly punching a guy in the dick was TECHNICALLY not illegal when the UFC first started. He grabbed Cutty's arm, picked him up, then slammed him head and shoulder first into the ground. It was totally unnecessary. I think Suh realized it, too, because he had a wide open chance to murder Jay shortly after and he pulled up and patted him. So i can't hate him THAT much since he clearly felt shitty about it, but he practically did a half-nelson slam on Jay there. I'm with Marshall.
When Jay got right back out there I was fine, when he went in at half I was a bit concerned, when he came back in and skipped a pass to a wide open receiver 5 yards downfield... then I started to hyperventilate, all the memories of the NFC Championship came back, and I burst into flame. But Tice managed to call a good gameplan for an injured QB and Jay survived.
Of course it was a good gameplan except for the obvious, glaring ridiculousness of that 1st and goal series from the two yard line where he called three passes with a QB who couldn't even follow through properly. Boy was that bad. I cannot properly express how bad that was. Bush and Forte were dominating. Bush was dominating literally one play earlier. RUN THE BALL.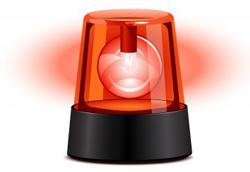 That series was just…my God. I love Jay Cutler. This is a fact. No one can ever deny this. But I hold my breath every time he's asked to throw a slant at the one yard line because those are always bad for him and for most quarterbacks. If the defense guesses correctly it's easily six the other way. One drop was all that saved us then. Just run the damn ball. Like you mentioned, 17-0 in that situation is ballgame, while 13-0 is really not a great improvement over 10-0. Run it four times if you have to and either finish the game or give Stafford the ball at his own half yard line, which would probably be 17-0 in a throw or two anyway.
Tice has gotten much better since the Green Bay game, generally. He's much better than Martz ever was at understanding the flow of the game and the talent on both sides of the ball. Against the Cowboys when he needed to throw late to put the dagger in them, he did. Against the Rams and Lions he understood that the other defense was capable of making plays and that his defense had a two score lead, so there's no reason to risk turnovers. It's a far cry from Martz throwing it 47 times against a shitty Redskins team when you're only down by a field goal. Hopefully he just avoids little brain farts like that goalline series in the near future.
Tice has been very good overall, but that series was almost unforgivable. In the heat of the game, coaches tend to just go with precedent, but I honestly think being up 10-0 and giving the Lions the ball on the half yard line is a better situation than being up 13-0 and kicking off. What, suddenly the defense won't be able to nail Leshoure in the endzone for a safety? Or at the very least cause a shitty punt so we can go for a TD again? Field goals from inside the 3 yard line, unless they're game-tying in the fourth quarter or game-winning, should just never be attempted.
We tend to micro-analyze things these days, and I agree that Tice has shown marked improvement game to game with his play calling. Hopefully his improvement going into next week is to realize how poorly every pass-pass-pass series ended.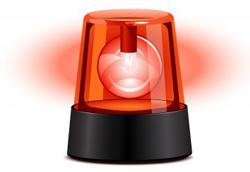 Yeah. I'm really not disappointed with the offense's performance, given Cutler's injury and all. People will just never accept that it's not a bad thing that the Bears prefer to win with their defense when they have to. It's not that they don't trust their offense, but when Detroit has struggled to even get to midfield all night there's no reason not to just avoid mistakes and leave it up to them to close it down. They won't get the credit that the Packers get for throwing a couple of TDs late to blow open a close game, but they're also not going to blow a 21-3 halftime lead by throwing when they should just be killing clock like Green Bay did in Indy.
Enough of offense, let us now thump our chests and sing praise to the ones who strike fear into the hearts of opposing QBs. I am trying as hard as I can, Superbowl win or not, to enjoy every moment of this defense this year. I don't know how much longer I'm going to get to watch Tillman and Briggs and Urlacher and Peppers all together and I want to soak it in while I can. There just aren't enough words in the English language to describe how awesome Charles Tillman is. It is a crime that it's taken till the last year for him to get national recognition for what he does.
Yeah now it's "in" to think Tillman is awesome. Too late, talking heads! We've loved him for years for his ball punching! Wow that sounds bad. Of course, there have been many Bear fans who have irrationally hated Peanut over the years. Why do they do that? Why they hatin'? I was considering the idea of "replacing" Urlacher in this scheme and, I mean, wasn't the role of Urlacher played by Derrick Brooks in Tampa? And wasn't Derrick an OLB? I guess what I'm saying is, strangely enough for me, maybe we can wait to draft a replacement because Briggs can take over the play calling, audibling, etc. role? That way we can draft twelve linemen and one tight end.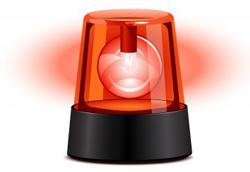 The meatballs hate Tillman because the Bears have a scheme that doesn't give a damn how many yards they give up because yards are not points, and because it's impossible to process that just because Tillman chases down and tackles the receiver it doesn't mean that he was the one in coverage and that he got beat.
I mean, shit, people are bitching that they gave up 340 yards to the Lions. 1)340 is not that impressive anymore 2)They were the #2 ranked offense in total yardage before the season 3)THEY ARE PROFESSIONAL FOOTBALL PLAYERS. THEY SCHEMED FOR AN ENTIRE WEEK ON HOW TO MOVE THE BALL. THEY WILL GAIN YARDS. Show me the last Superbowl winning defense that allowed less than 200 yards to every opponent they faced and I will shit my pants. For God's sake, the Cowboys gained 430 yards against the Bears. Did anyone, at any point, think they had a chance to win that game? Really? Someone noted a week or so ago that the team that gained the most yards has only won about 58% of the time this season. Because yards are not points.
The role of Urlacher as playcaller/leader was Derrick Brooks. The middle linebacker in the original Tampa Two was nowhere near as good or as important as Brian. Lovie definitely does things differently than they did in Tampa because of Urlacher's skillset. I think they draft an MLB prospect in the middle rounds this year, move Roach to the middle for a year if they have to, play Hayes at SLB, and let Briggs be the leader. Hopefully Urlacher gets healthier as the year goes on and maybe can sign a 1-2 year extension for not much cash money. That would be ideal. I trust Brian Urlacher to do a better job training his own replacement than anyone else could.
The Bears just have to draft linemen and hope someone sticks. You can't abandon Gabe right now, but... I mean he's awful at pass protection. Just brutal. Not sure why Garza needed to recreate Olin's late years by false starting twice, but otherwise he's been fine. Webb has looked better because he gets help way more these days, which probably adds a lot of pressure to Gabe. Rachal is acceptable. Other than the line, I'm having a hard time coming up with a position of need for the Bears. How weird is that?!
People are upset about 340 yards? Holy shit, people get upset about everything these days. That's, what, 80 yards rushing and 260 passing? Are we really upset about that?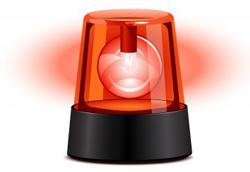 Webb's been better. He's gotten help but he's also been better in solo situations than he's been in the past, and he hasn't committed a penalty in like three games, so we should probably give him a medal. Rachal is better than acceptable. He's a great run blocker and so far he's been far better in pass protection than he was in San Francisco. They're both young, so if Webb plays like this rest of the season (big if, I know) you can probably settle that half of the line for a bit. Garza is still a stopgap. He's acceptable, but obviously he needs a younger replacement. Lance Louis has also been stellar. He's allowed just 2 sacks in like 15 career starts now at guard. He's a disaster at RT, but he's good at guard. You just have to give Gabe the rest of the season, and if he doesn't improve in pass blocking you have to figure something out.
Have you seen the stats on Jay in run heavy sets versus pass heavy sets? His numbers go way up if he passes out of sets with only 2 wide receivers. It just... so much points to the Bears needing to run the ball and use play-action. SO MUCH.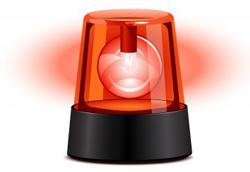 Yeah I've seen that. Because, as I've said before, we don't want or need Jay to be Aaron Rodgers. We need him to be John Elway or Troy Aikman. Make big plays so the run game and defense can do their thing. Is he capable of winning games when he has to? Absolutely. But there's no reason not to lead with Forte and Bush until defenses stop 'em.
Agreed. So how you want to wrap this shit up?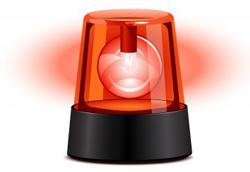 Well, normally this is the smack talk part of the thread. But there is no hatred left in my heart for Carolina. 2005 sucked, but they're a disaster now. Let us instead tell Cam that we are sorry for him, but also thank him, because his eye-rolling and sweethearting in press conferences has now made him the sulky, disheartening team cancer QB that the press is hitting unnecessarily hard. I mean, people are comparing him to Vince Young. That's just absurd.
Yeah, I feel bad for him, but it's nice to see the BS "IZ SO BAD AND IZ CANCER CANT WIN WITH EM" stuff get tossed at someone not named Cutler. I'm a big Cam fan. He's struggling because that's what happens in year two. Maybe if he had a line, running game, receivers, or a defense, things might be better? Just a thought, guys.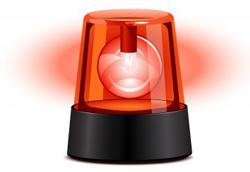 Matt Ryan regressed a bit in year two. Roethlisberger posted literally the exact same stats in year two. Dalton's been incredibly uneven in year two. Flacco was Flacco in year two and hasn't changed since. Like I said, the early success of the new generation (because colleges and high schools throw more and prepare them better) has raised expectations way too high for year two. It's no longer "well, if he did this in year one, he'll evolve to this in year two." Not necessarily. Sometimes what you see is what you get, and wouldn't just about all but three teams in the NFL gladly take what Cam did last year every year? Oh well. Media, man. What are you going to do? I'll feel so bad for him at 1-6.