In a new feature called "For the Record" which attempts to capture the madness of our everyday conversations (and also alleviate work-related boredom) Code Red and Iggins! will discuss recent relevant (and completely irrelevant) sports topics. These conversations are uncensored and reading them may result in a loss of sanity, or even a complete and total descent into madness. You have been warned.
So, on a scale ranging from Gaines Adams to Julius Peppers, how good do you think this Price fella will be?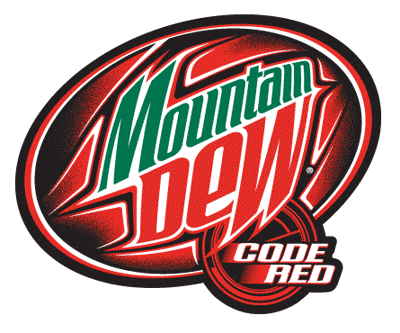 Hard to say. Injuries have kept him from being as effective as he can be. He was a 2nd round pick for a reason. Considering the Bears don't really Need him, but seem to think he's got major potential, I'd say he'll probably be somewhere near where Amobi Okoye was last year. A solid rotation guy who is somewhere in between a true 3 technique (like Melton) and a true nose (like Toeiana). Good depth if healthy.
That's a good transition to my opinion on the guy, which is this: if the Bears wanted Amobi Okoye so bad why didn't they keep Amobi Okoye?!
Because Amobi Okoye played well enough as a role player to convince the Bucs that he could be more than that, and they paid him accordingly. The Bears knew they could probably replace Okoye's production for less money. Considering I expect Melton and especially Paea to be better this year, this was a smart move. The key is McClellin. I'm not going to be a meatball reactionary who overreacts to the people who gave him mixed reviews on his FIRST DAY OF FUCKING PRACTICE (google it or search on twitter, then facepalm), but he's got to be a pure speed rushing presence on 3rd down. Izzy's a workhorse but his pass rushing went into the tank the last half of the season last year. As I said, I could also see the Bears rotating Izzy inside to make room for McClellin on plays where teams try to spread them out. You know that NASCAR package the Giants have where they line up JPP, Tuck, Umenyiora, and Kiwanuka? The Bears could try something similar with Peppers, Wootton, Izzy, and McClelin, or even just Peppers, Melton, Izzy, and Shea since Melton was a DE before last year and is a pure pass rusher. I'd really like to see Wootton take a step up. It'd take a lot of pressure off of McClellin if Wootton develops, and it would also allow them to get Peppers off the field sometimes, which they've rarely been able to do the last two years.
How much did Okoye make? I think this "rent a former bust D-Linemen for one good year" strategy works out well in a lot of ways. If he turns out to be amazing, sign him up! If not he outplays his actual ability, let someone else overpay him! If he sucks? Cut him for no cap penalty!
Yeah, I saw a great deal of the Shea stuff... very disheartening to see people get so worked up about training camp. On the other hand, I did lol quite a bit when I saw Gabbert went 1 for 12 in Jacksonville... which reminds me; just how bad was that pick? That has to rate up there with Jamarcus. At least most people thought Ryan Leaf would be great when the Chargers drafted him. In Gabbert and Russell's case there was damn near nothing to suggest they would ever be better than a third stringer in the NFL.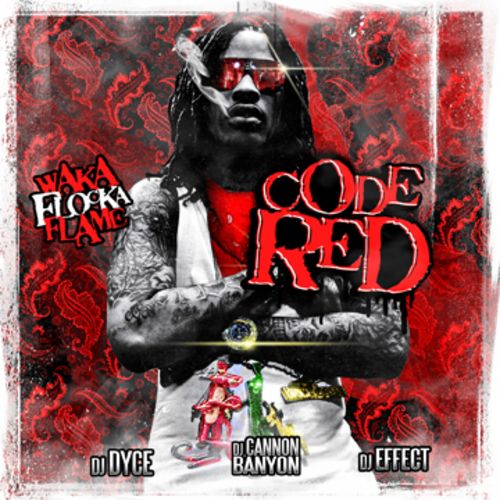 Okoye made the vet minimum last year, I think. It wasn't much. Tampa offered him like 4 million or something. It was well more than the Bears could and should have offered. The Gabbert practice thing is funny, I agree. That pick was everything wrong with drafting a quarterback. Some years the draft is just thin and teams need to suck it up and hope the next class is better. The Jags were clearly punting last season anyway, so why not wait for the next crop? Gabbert was probably the best available QB, but that doesn't make him a good pick. College stats can be deceptive, but it means something when Brad Smith, Chase Daniel, and James Franklin, all of whom will probably never take a snap as a starter in the NFL, way outperformed Gabbert. I don't think Gabbert will end up a colossal bust like Russell who gets railroaded out of the NFL. He seems like a perpetually just under average even after years of development Carr/Harrington type, which is worse. Much easier to cut and run on an absolutele failure. Gabbert will have a QB rating in the 70s and the Jags will keep thinking that they just need a few more pieces around him and yet he'll never get there.
I think he'll become Jimmy Clausen. He will be so terrible that the Jaguars will be in position to draft Landry Jones or Tyler Wilson (or Geno Smith. That guy will inexplicably move up the draft board that far.) and they'll do it. The fanbase will light him on fire. Watching Ron Jaworski try to say something good about him during his QB ranking thing was hysterical, look it up on youtube. When he starts talking about what's wrong with him it's like he can finally breathe again. What are your feelings on Locker and Ponder? My love of Chad Pennington 2.0 is well documented (aa is my omniscience about Cam Newton), but we haven't talked about Locker much. Will he be good? Terrible? Better than Tebow?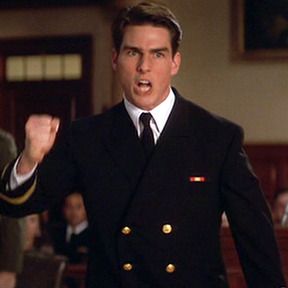 Hey, Geno may not be that bad. Experienced, strong arm, decent mobility. A project, but not a bust necessarily. Gabbert's biggest issue is pocket presence. He has none and never will. He just shits the bed instantaneously the second he feels the rush. I think the upgraded wideout corps will make him look like Harrington. They'll kill Mularkey's whole tenure waiting for him to develop. I see Ponder as Pennington 2.0 as well, I just don't think that's a good thing. In a division with Stafford, Cutler, and Rodgers lighting up scoreboards the Pennington method (run game, defense, and safe quarterbacking) isn't likely to ever win, because I doubt the Vikings will ever be able to put more talent around Ponder than those other three teams will around their quarterbacks, who are better. Locker is still intriguing. He's never going to be a high % passer, but if the Titans get CJ2K going again and keep playing solid defense, he's going to be explosive off of play action. He could be Joe Flacco-ish. I don't see him as a bust.
I see Locker as Tebow with slightly better passing skills, and most of that will be attributed to the Titans letting him pass. He can be a threat running and he'll complete passes when he needs t...... wait a minute... oh shit I just described Vince Young. WHAT THE HELL IS WRONG WITH TENNESSEE?! Do you realize you describe evry QB in the NFL as "Joe Flacco-ish"? That has no meaning anymore.
So maybe you don't know as much about these guys as other people, but the Bulls replaced Kyle Korver, Ronnie Brewer, Omer Asik, John Lucas III, and C.J Watson with Nazr Mohammed, Marco Belinelli, Nate Robinson, Kirk Hinrich (WELCOME HOME, SON), Marquis Teague, and Vlad Radmonovic. Any opinion as to whether this is an improvement or not?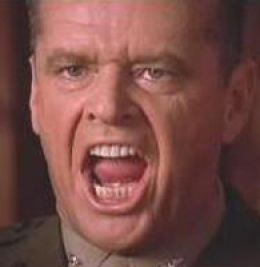 It's true. There's a lot of guys like Joe Flacco. That doesn't make it a meaningless statement, it means Joe Flacco is your poster boy for above average and never elite NFL quarterback. The Titans are also in a spot where Hasselbeck will be adequate enough to keep them competitive in a shitty division. They can turn to Locker when they think he's ready, not when they are forced to. As for the Bulls, sure. I think that's probably not an improvement, because Bulls fans I trust are generally angry. But hey, they're fucked till Rose is back anyway.
So you're saying someone has a Flacco factory somewhere? I disagree about the Bulls. C.J. Watson is a very good PG, but tiny Nate and Kirk can fill in admirably while bringing along Teague. Nazr isn't better than Omer defensively, but he is MUCH better offensively. Belinelli is Kyle Korver with a funny name: really though, they're the same guy. You won't even notice. That leaves the only issue being Ronnie Brewer, whose defense was extremely valuable. Kirk won't be his equal when playing the 2, but the Bulls seem to have a plan for that spot long-term, and that plan, I assume, involves the impending amnesty of Boozer. So I'll be patient.
Getting away from that icky basketball stuff, let's move into an even worse display of athletic ability; baseball! So, should people be pissed at Dempster for declining a trade to Atlanta? Aren't we treating him like a sack of meat? Maybe he likes Chicago! Or does he owe it to the city to bring some goddamned value to this team so it can rebuild?
Well, your Bulls optimism is optimistic. That's nice. As for baseball, yes we should be pissed at Dempster. He stated publicly he'd go where he'd need to help the team, and he presumably put Atlanta on the list of teams he'd accept a trade to. Theo and Jed moved based on that info and he balked because he really just wanted to be a Dodger and didn't think they'd set up a trade with Atlanta. So he tried to say the right thing while secretly being a dick, and got exposed. Had he just told Theo he wanted the Dodgers over everyone else the Cubs could have told him to keep quiet about it and they'd generate false rumors and have some leverage with LA. God dammit, Dempster.
Now I can act all omnipresent since you sent that before Dempster was traded: yeah, Dempster kind of fucked the Cubs. If the Braves were second on his list... and the Cubs would have gotten better prospects... yup. Should have taken the deal. So along those lines, how long does it take the Cubs to compete again? Word on the street is Soriano will be moved this month through the waivers and Garza will be heavily shopped at the winter meetings. That leaves the Cubs with... a whole lot of developing to do. Three years? Four?
Ehh. I'm still set on 2014. Yes, they'll be devoid of a lot of veterans after these moves. However, they'll have a ton of payroll and the Ricketts aren't opposed to paying a lot for players, they just came into a situation where they had $140 mil invested in shit. Now that they'll soon be down to less than $50 mil or so in existing contracts, they'll be major players in free agency. Optimistically, Rizzo locks down 1st, Starlin locks down SS, Barney's actually been hitting well enough and fielding incredibly fucking well to be a starting caliber 2nd baseman, Brett Jackson comes up when Soriano leaves and merits a starting opportunity in center, and maybe Josh Vitters, who is finally having a good year at Iowa, could either be the 3rd baseman or have some actual trade value. That's a decent core to build around offensively. The trick is pitching. Travis Wood and Jeff Samardzija have both alternated between terrible and unhittable in the rotation this year. They need to find consistency. But I think this team's a combination of a few more trades/signings away from playoff contention in 2014.
Not sure what's funnier: that 2014 is optimistic or that the best pitching prospect the Cubs got back in all those trades just had Tommy John surgery. Or that you have literally never had a thought that was shorter than 150 words. Or that Penn State's entire team is going to transfer. So we have about 6 guys transferred thus far, which may not seem like much, except all six transferred in the last two days. There are many, many rumors about other players transferring (including an RB looking at Iowa, which just seems like jumping out of the frying pan and into a blazing inferno of guaranteed injury/arrest/alien abduction), so how about we get a standing bet going here. How many guys transfer from PSU before game 1? I've got 13.
I gave Theo and Jed three years. These trades weren't great, but they were the best they could do given the situation they were in. Had Dempster not been an asshole, Delgado and the guys they got for Soto, Maholm, and Reed would all be a nice haul. Now they have to hope at least one or two of these guys can contribute in a year or two. I am verbose, you know this more than most.
The best part of the Penn State situation is Illinois' shameless recruiting of Penn State players that so far has resulted in absolutely nothing. Not that I actually miss Zook, but you just know he'd have convinced half of their two deep to come to Illinois before sending them on the wrong plane and getting them lost in Siberia. The important thing is I said Penn State is going to get destroyed by Navy this year and I can't wait to see it. I'm still terrified that Illinois will find a way to lose to them, though. Anyway, not sure why that's a number I'd care to bet over but I'll say 12, just to be a dick.
We aren't playing the fucking Price is Right here, you insufferable cock! And we're betting on it because we can! Such is the life of a man. Did Zook leave? All I see is a slightly younger version of Ron Zook with less recruiting talent... so I'm just going to keep calling him Zook until he doesn't make terrible coaching decisions that cause Illinois to go 6-6. Alright let's wrap this thing up with something random: If you were forced to change the Bears logo from that C that rips off the old University of Chicago logo to something that wasn't a goddamned letter of the alphabet, WHAT WOULD YOU DESIGN?!
It would be a British Muscle Bear. If you need an image, just Google British Muscle Bears.
Luckily, I understand that joke, and will instead record in my memory banks that you love man-on-man pornography so much that you want it to visually represent your favorite NFL franchise! I would make it this bear: http://www.youtube.com/watch?v=8THGqrjUDGI complete with lightning eyes, a lightning sword which he produces from his hands, and with the Earth exploding behind him.