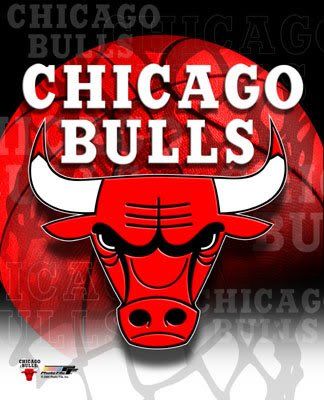 This could be the beginning of a very long win streak. The Bulls didn't look great every quarter, but they played well enough in spurts to beat the defending champs with a dominant defensive effort and more 4th quarter shenanigans by D. Rose. That means the winning streak is at 4 and should hit at least 10 before the Bulls go to MSG to play another surging team, the Knicks.
Bulls:
-Derrick Rose is a top class closer. Something about the fourth quarter makes Rose go crazy and hit all the shots he missed in the first quarter (to be discussed later). The Bulls lead in the fourth fell all the way to only 4 points, and Rose flipped his imaginary switch, sealing the game with a couple great shots late. There isn't anybody closing in the NBA like Derrick is right now.
-Brewer and Korver are huge off the bench. There seem to be more plays designed around getting Korver free than there are plays designed for Derrick, but I digress (because Kyle converts many of those plays). Brewer was 6-6 from the FT line and ended up with 10 points and 4 rebounds. Keith Bogans played only 11 minutes, so even if Thibs isn't going to bench him formally, it appears to be a moot point if he gets less than half the minutes of Brewer or Korver.
Bears:
-Rose still doesn't know what to think of Boozer. Rose seems to be keeping his distance and feeling Boozer out like your old hounddog treats a new puppy. There were at least 6 occasions where Derrick forced a shot when Boozer had a clear advantage in the paint, causing Boozer to start calling for the ball later in the game. The solution seems clear; Rose should find Boozer early when Derrick tends to miss and/or force shots, and Boozer should draw defenders away from Derrick late when Rose tends to take games over. It doesn't seem like the two have made any progress at all in the last 2 games, so if Boozer yelling for the ball is what it takes to make Derrick realize how good he is, so be it.
-Not to take Derrick for granted, but he sure forces a lot of shots, especially early. Derrick hasn't found his happy balance between PG and SG yet, and tends to throw up ridiculous shots in the first and second quarter that have no hope of going in. The pity is that when Derrick tosses those shots up he normally has 2 defenders on him... leaving some other Bull wide open. The 29 points and 9 assists on an almost nightly basis are amazing, but it will be 29 and 13 if Derrick gets better at recognizing when to pass and when to let his freakish abilities go, especially if he starts to feed Boozer more often.
That was a hell of a game, and I'm looking forward to watching the Bulls mesh as a unit and cement themselves as the biggest threat to the Celtics in the East over the course of this month. Next up is Minnesota at home tomorrow, which ought to be a pleasant breather. Go Bulls.