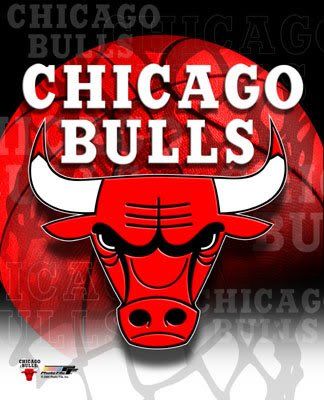 Two games, two wins. The first, 99-90 Bulls over the Thunder, was an almost complete domination of a great team. Tonights game was far less dominating, but for some reason the Bulls love to tease the bottom-dwellers, then let D. Rose pull the rug out from under them in the 4th. 12-8 and looking very good going into Friday night's game against the champs, let's see what went right and wrong Monday and Wednesday.
-Derrick Rose and Carlos Boozer have started connecting. Most obvious in the game versus the Thunder, these two hooked up early and often, which lead to a Boozer dominated night on Monday. They clearly don't quite have it all down, as demonstrated by Derrick's absence from the offense against the Thunder, and by Boozer's disappearing act against the Cavs tonight, but overall these two are coming together much faster than anticipated.
-Joakim Noah is proving why he is worth more than Melo to this team. 14.9 ppg, 12.2 rpg, 1.5 bpg, 1.2 steals per game and 3 assists per game. Not only are his stats great and surprisingly well-rounded, he also does many things the stat sheet doesn't cover. He cleans up Derrick's misses, he changes shots defensively, and he frustrates teams into bad shots consistently.
-Ronnie Brewer and Kyle Korver have both outperformed Keith Bogans by leaps and bounds all season. Just tonight Brewer ended with 9 points, 8 rebounds, and 6 steals in 30 minutes played, but maybe most importantly the Bulls were +20 with him on the court. Korver has been a consistent scorer and a go-to guy for clutch shots when he plays. Bogans has disappeared. It's time to make a switch.
Bears:
- Rose and Boozer are still off. Their cohesion is obviously a work in progress. The Bulls need them to both play well in a game instead of one of them sacrificing good play for the other. Even against the Thunder, when they looked great, Rose went 3-11 from the field and was clearly forcing himself to pass instead of create. Derrick can't have that hesitation when Boozer is on the floor, and it will go away with time, but right now the Bulls are destined to be hit and miss like they have been the last two games (which is much better than the previous few games, and a fairly quick turnaround considering they've had such little time playing together).
-Free throw shooting. This team is a very bad free throw shooting team. The only really good free throw shooter is Korver at a shade under 89%, CJ Watson follows with 83%, and after that everybody is below 80% on the season. There generally isn't much one can do to fix FT%, but this could be a seriously glaring weakness for the team down the road, potentially costing the Bulls some games.
After the Lakers on Friday the Bulls have some pretty smooth sailing for the next month, so Boozer and Rose will be able to work out their teamwork then. 12-8 could easily balloon to 26-10 very quickly, let's hope that's the case. See you Friday night at the UC.