Madness!
: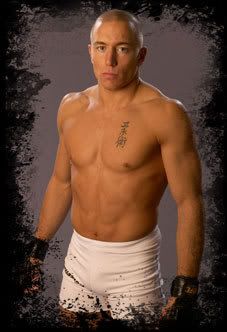 Matt Serra herniates a disc in his back! Due to this Georges St. Pierre will take his place to fight Matt Hughes at UFC 79. The interesting part of this is that, even though Serra holds the title, this will be a title fight between Hughes and St. Pierre, or rather an interim title fight. The winner will hold a tenuous separate title from Serra and will face Serra in a consolidation match in 2008. Honestly this fight didn't really lose anything. St. Pierre is a great fighter and he hates Hughes too. Serra defeated St. Pierre to win the welterweight title.
WTFOMG?!?!:
The Bengals are beating the Titans, the Vikings are up by 17 on the Giants, and Chase Daniel did not die last night. In fact he made a pretty strong case for the Heisman (but Tebow still wins it unless Daniel wins against Oklahoma and throws 6 TDs in the process). In other news, the world caved in on itself.
Destruction!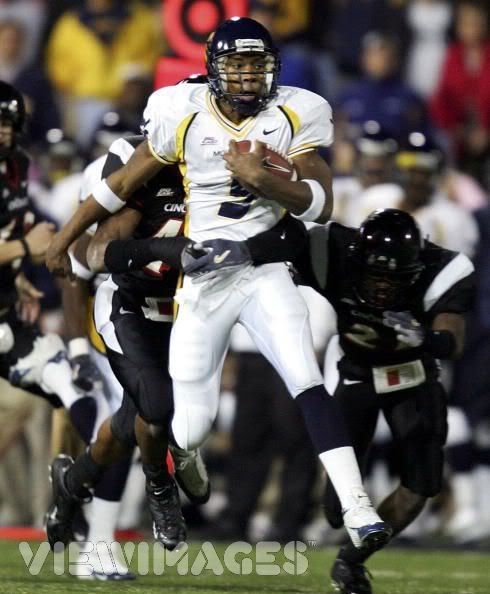 West Virginia is FINALLY going to the national title game, praise be to Jebus. Pat and Steve have been the best QB RB duo in the nation for the last 3 years, and I couldn't be happier to see them in the title game against Mizzou/OSU.
ed. wow. If you type "Pat White" into google image search it comes up with a message that says "Try also: Steve Slaton"
CHAOS!!!
Chaotic!
Speaking of the BCS, it is TOTALLY FUCKED. Ohio State has a damned good chance at making the title game. News flash: They Suck. The entire Big Ten is pretty damned bad. OSU would be defeated by at least 12 other teams in the nation
every time
. However, to be honest, the SEC and Pac 10 don't really have bitchability here; there isn't a one loss team among 'em.