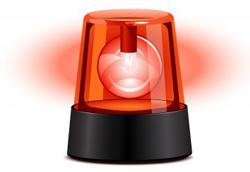 That win yesterday was needed and welcome on so many levels. The most remarkable thing about it was the sanity on offense. I'm not one of those people who thinks Tice just needs to run the ball 40 times a game regardless of the production, but the early commitment to it allowed them to kill the pass rush, sustain drives, and dominate time of possession by a whole quarter. Jay didn't have to come out firing the ball deep after a week off, and he settled into a nice rhythm early. As you said yesterday, there's nothing like losing him to remind us that his ability to extend plays and fire balls into tight windows (the Spaeth TD was amazing) makes that offense look so much better than it's really capable of being with anyone else.
Unfortunately: injuries. Tillman never even took his helmet off, so I'm guessing he's probably fine and that's more of a precaution than anything else. Briggs left with his foot in a boot but the rumors say it's not believed to be serious at the moment. The Forte injury concerns me, since he missed a game with an ankle injury earlier and the offense just doesn't run the same without him. Bush is a great backup but they don't have the versatility in the passing game that they have with Forte. Spencer missing time doesn't concern me that much, since Eddie Williams actually has played well whenever he's gotten a chance the last two years. Louis is costly, though. He's their best guard and most consistent offensive lineman. At least Gabe played well at guard after he went down? That may not be the worst place for Gabe. He can still use his dominant run-blocking skills but he's less exposed against speed rushers.
At least the Giants did us all a favor and curbstomped the Packers. The storyline will be that the Giants are back, and they presumably are, but people will ignore that Green Bay got whalloped by a team that got destroyed by the Bengals a few weeks ago. All of the contenders have had at least one embarrassing loss now. We will see how this all plays out, although San Francisco has to be the favorite as long as Kaepernick is playing balls-out football.
I'm starting to think the Kaepernick thing was just the Bears saying "Do we really need to try as hard as possible to win a game 6-3... maybe? How about we just sit back and see if he can throw the ball and let them think he's great, thereby causing a QB controversy and guaranteeing the 49ers lose in the playoffs." Lovie Smith conspiracy theory ENGAGE. I don't think the Niners have a shot. They scored 17 offensive points yesterday. Kaepernick isn't jesus. Once there's enough film on him, he'll be stopped. It's funny, everyone is talking about how the Bears haven't beaten a great team, but the Bears have 3 losses to 3 playoff teams. They don't have one bad loss. The Niners got drilled by Minnesota, Packers lost to Indy, Atlanta lost to N'awleans, and the Giants have been beaten by several bad teams. But the Bears have zero losses to shit teams and two of their losses came sans Cutler.
Speaking of whom, that guy needs to be kept healthy, and therefore needs to be trained to fucking slide feet first. He is clearly a badass, but... he needs to realize that one extra yard up 15 against Minnesota is not worth him potentially getting hurt. With him, the Bears could win the Super Bowl. Without, they can't win a playoff game. His effect on the offense is night and day.
Tice called his third great game of the year. It's a simple strategy. Run the damn ball like hell in half 1. In second half ask self question: Is run working? Then run more but mix in play-action. Is run failing? then play-action a lot and mix in one or two runs per drive to keep defense on toes. It works so well! The way this team is structured, the offense should absolutely try to control the clock. If the defense can rest they are unstoppable.
The giants have been doing this all year, like I've said before, nobody cares what they do until they're in the playoffs. The reverse is true of the Falcons, who just love winning in not convincing fashion. They could be 6-5. The Packers just have too many holes. Rodgers will have to score 45 a game in the playoffs to keep moving on. I like Gabe at guard. It's the natural next step. He can't be trusted at tackle, he has dominant run block skills... I say keep him there. That ramshackle offensive line did a magnificent job yesterday.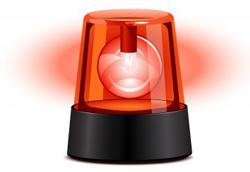 I don't know if the 49erse can be dismissed that easily, but I do believe Kaepernick will struggle at some point. Still, the kid is legit. I don't harp on them for scoring just 17 pts because two pick sixes takes away offensive possessions. Can't say they wouldn't have done something on those drives. It's the same argument people use against the Bears, which I don't buy. Shouldn't apologize for scoring on defense. They have the defense and run game to do special things. We will see.
I truly believe the Bears would have beaten the Texans with a full game of Cutler, even despite fumbling like assholes and Kellen Davis getting hand cancer. Hell, Cutler threw a TD pass that Marshall dropped and Forte dropped a deep pass that would have set up a field goal. He'd have made at least one or two plays in the second half to win the game. Also agreed that Jay needs to stop being a goddamn hero. Several times I screamed "SLIDE" at full lung capacity. Just, Christ. Stay healthy. He's our only hope.
The offensive line play was certainly encouraging. It'd be best if they didn't lose BOTH Spencer and Louis, though. Although yeah, Gabe may stick there.
The 49ers and Bears situations are reversed on offense, actually. The Bears have amazing pieces and have the potential to be amazing but sometimes fall short. The 49ers have a mediocre offense that has occasionally done really well. I'm hoping that, by the end of the year, the Bears offense should have come together and the 49er offense will be as mediocre as they are.
The NFC playoffs are going to be fun. First round playoff games could be Bears-Bucs or Bears-Seattle and Green Bay vs. New York. Again. If the Bears keep it up and manage to beat the Packers. The AFC playoffs is basically Houston and a bunch of teams who will lose to Houston.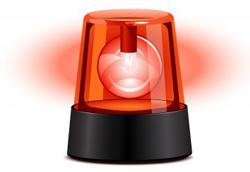 At some point the Bears offense certainly has to start equaling the sum of its parts. Doesn't make sense for it to continually underperform like it has, although they've faced a lot of top half pass defenses this year and the fact that Cutler's been injured in 3 games doesn't help. This team sort of reminds me of the 2008 Steelers. Their offense was hammered all year when they actually faced a lot of great defenses and just did enough to win, then in the playoffs they reverted back to form. That's what I'm hoping this team is.
So…college football. Realignment chaos. Where's Louisville going now?
Louisville to the ACC, and humorously they are leaving Cincinnati and UConn alone because they know they have no other options and can use them as replacement parts if the B1G scalps the UNC/'Cuse combo. UNC actually came out and made a "Statement of Commitment" to the ACC, which... I mean that almost guarantees they'll be in the B1G shortly. Soon the ACC will dissolve and Louisville will have to jump that ship too. Jesus.
If Cutler can just stay on the field and finish out the regular season intact, this team will have had 14 games together on offense as a whole unit (which I suppose ignores the injuries to Forte, BBE, and Alshon that have been dispursed throughout the season). I'm hoping that's enough to be able to go nuts when it counts.
I have this sneaking suspicion the Bears just didn't try in that 49er game. Like they knew they didn't need the damn win, so why bother? They ran a base cover 2 all day and didn't really attack the ball. It was odd. And the way they will just shut down the offense completely if they go up by 14, it's like they're trying to minimize the amount of film other teams have on them. The offensive line issues are a concern, but I expect to see a different offense in the playoffs.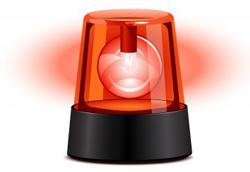 The general consensus I heard from scouts was that the Bears came out in Cover 1, with 8 in the box daring Kaepernick to throw. By the time they decided he wasn't just getting lucky it was 20-0. If the Bears ran into a Kaepernick led squad in the playoffs he wouldn't drop 30 points on them, but I'm not sure how the Bears line would solve that defense. Let's hope the 49ers lose another a game or two and the Bears win out and get the 2 seed and the 49ers are someone else's problem. We'll see.
Well, number one our QB won't be Jason Campbell, so Aldon Smith won't be able to just run straight at the QB for shits and giggles on 20 3rd and 7s. I don't think the Bears would dominate or anything, but they'll be able to put up 20ish points. And I don't think Kaepernick will have the massive passing lanes the Bears gave him again, like you said, they came out committed to stopping the run and letting Mr. Pistol try to throw. At this point the Niners would need to lose two more games and we would have to lose zero to get the #2 seed. Pretty unlikely. More likely that Atlanta falls back, I think.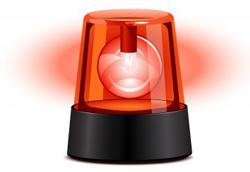 Don't the 49ers have just 8 wins as well? They're 8-2-1. So if they lose and the Bears win the Bears are 9-3 and the 49ers are 8-3-1. The Bears just need to finish with more wins. It's possible if the 49ers lose to the Pats or something. They also have to go to Seattle, who they only beat by a TD in San Fran, so that's a potential fall there as well. They also have to play the Dolphins, who aren't push-overs. Bears could beat Seattle, @Minnesota, @Detroit, @AZ to get to 12-3, and they could very well beat GB at home. It's not likely, but could happen. Falcons could definitely fall as well. Have to play the Saints, who beat them already, have to play the Bucs and Panthers again, both of whom nearly beat them before, and they also play @Detroit, and the Lions are still capable of upsets. We shall see.
13-3 is better than 12-3-1 I guess, not sure what I was thinking there. I think the Falcons will end up with 3 or 4 losses. I have em losing to Tampa to end the year and the Saints Thursday (ed. Note: Good call, me!). Plus Detroit could easily pull the upset. The Falcons can't keep this up forever. It's too bad the Bucs have such a tough schedule from now on. They look like a contender, but they have games at Denver, at Atlanta, and at New Orleans. Not easy.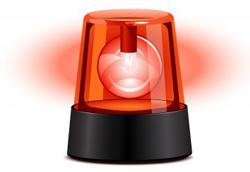 Yeah. Did not expect their offense to rise so far so fast, but I'm glad my whole "Freeman is better than Stafford or Sanchez" comment looks significantly less stupid now.
Something happened about game 5 of this year. Everybody on that team just had a fucking epiphany or something. Another potential reason could be V-Jax. I have to finally admit: he's a great receiver. How much of how good Rivers looked was V-Jax? And how much of Freeman's resurgence is him?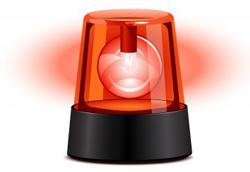 Yeah…I always thought V-Jax was a Rivers creation. It really does appear to be vice versa. Yikes for the Chargers. So much fuckedness there.
The entire Rivers thing has to be questioned now. He did have LT, Gates, and V-Jax at their peaks. Now he has an acceptable (but not great) receiver corps, a good (but not great) RB... and he's sub-mediocre. That's a bleak, bleak picture there.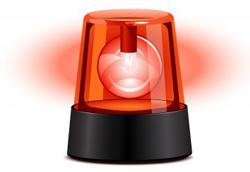 Very bleak. Archie Manning looks very smart for refusing to let Eli play for AJ Smith.
Normally this is where we'd finish with some hatred towards the week's opponent, but frankly the Seahawks have never inspired anything more than apathy in me. They've twice been a playoff rival of the Bears, they've won in Soldier the last two years (with a huge no-Cutler, no-Forte, Knox-died, Barber got Hurt caveat), they made it to a Superbowl in recent memory and YAWN. Doooon't care. Even in the years in the middle of the decade when they were one of the "conference elite" the conference just sucked. They're boring. If they win this game I'll be capable of hate, though.
I kind of like Seattle. Pete Carroll deserves hate for jumping the USC ship, but now he's just so goddamned happy... and really, if you aren't cheating you aren't beating the SEC, so more power to ya. Marshawn Lynch has found success after the Bills clusterfuck of RBs, and he has managed two of the most memorable RB moments of the last 5 years (BEAST MODE on the Saints and having a Skittles serving valet on the sidelines). Russell Wilson is probably the Chad Pennington heir I've been looking for (slowly backs away from Christian Ponder). Their CBs take Adderall. I can't hate you for taking Adderall. That's like hating someone for drinking a lot of coffee.
I dunno. Even though our paths seem destined to cross in the playoffs year after year they'vre never done something like the Canucks to warrant me hating them like I hate Vancouver. I hate that entire goddamned city/province/whatever Canada calls them JUST BECAUSE the 'nucks were such assholes in those series'. When considering living in different regions, my wife once asked me if there was a hockey team near Seattle. I said Vancouver was probably the closest city. She said she would be interested in watching Canucks games because she loves NHL hockey but has no close team in Des Moines. I told her I would divorce her immediately if she ever cheered for the Canucks. Not a joke.
...huh. How did I start talking about how much I hate Vancouver? Long story short: DOOOOOOOOOON'T CAAAAAAAARE.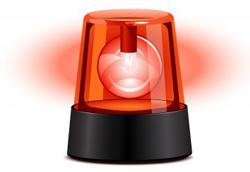 My wife has a professor from Canada. The conversation:
Wife: I think you'd like her. She's a big hockey fan.
Me: And she's from Canada? What team?
Wife: I don't know. They're blue and green.
Me: F*&k her.
This is a good way to conclude, though. How do we feel about the Seattle Seahawks? Fuck the Vancouver Canucks.