What the hell happened here? The Bulls are 0-4, and putting aside the season-opening overtime loss to the New Jersey Nets, all their losses have come by large margins to bad teams (Milwaukee, Philadelphia, LA Clippers?!). So why are these guys doing this?
- Because the Bulls are distracted by Kobe rumors? This could be. Luol Deng and Ben Gordon have certainly been off his normal game through the first four games of the season. But that doesn't excuse the poor performances of Captain Kirk. Not to mention that the one man who KNOWS he'll be traded if there is a trade, Tyrus Thomas, is tearing teams to pieces and playing his ass off.
- Because the Bulls have no inside presence? Another high possibility, but doubtful. Joe Smith has given the team a nice boost from the PF position, and as I said Tyrus Thomas is playing at a very high level right now. Our center doesn't score, but hell, our center is Ben Wallace. The Pistons seemed to do alright with a center that doesn't score.
-Because when the Bulls aren't hitting jumpers they lose 80% of their offense? Also a very good reason, but not the heart of the matter. The Bulls normally have one game every 6 games in which they can't hit a damned jumper to save their soul. This has been 4 games in a row.
The real problem is a mix of all three. Deng and Gordon are distracted by a trade that everyone has been saying is inevitable, Captain Kirk doesn't know he he is going to be passing to in the next month, the Bulls have a hard time scoring inside and so teams focus on stopping their jump shots, and the combined shooting futility that Gordon, Deng, Hinrich, and the rest of our scorers are showing has turned into a deadly mix of pain and suffering that lead the Bulls to 0-4.
The remedy? Trade for Kobe. Yes I'm a big Kobe fan, but it isn't even about that anymore. The trade possibility is not going to go away in the player's minds. What we have gotten ourselves into is a-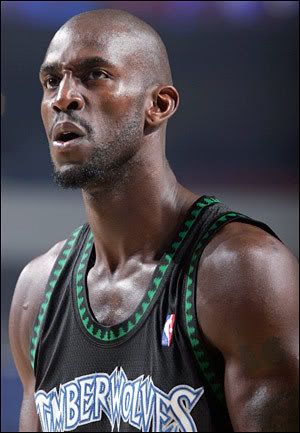 -situation. The Bulls have talked about trading these guys for so long that they now HAVE to trade them, because they won't be paying attention so much to playing for a team that they don't think they'll be on by the end of the season.
Am I questioning Ben Gordon or Luol Deng's commitment? Hell no. They're the hardest working players out there. They can't help being distracted by a GM who constantly puts out trade rumors for his players. It's simple, trade Ben Gordon, Tyrus Thomas, Joakim Noah, PJ Brown, and our first round pick for Kobe. The Lakers get three (with the pick, 4) highly promising young players, and one veteran who they can either trade for more young players or keep to help train the two young PFs they're getting.
The trade has to be made now, so get it done, Paxson. Are you really going to be pissed when our lineup looks like this?:
PG: Kirk Hinrich
SG: Kobe Bryant
SF: Luol Deng
PF: Joe Smith
C: Ben Wallace
bench:
Andres Nocioni
Aaron Gray
Chris Duhon
Thabo Seflosha
PJ Brown